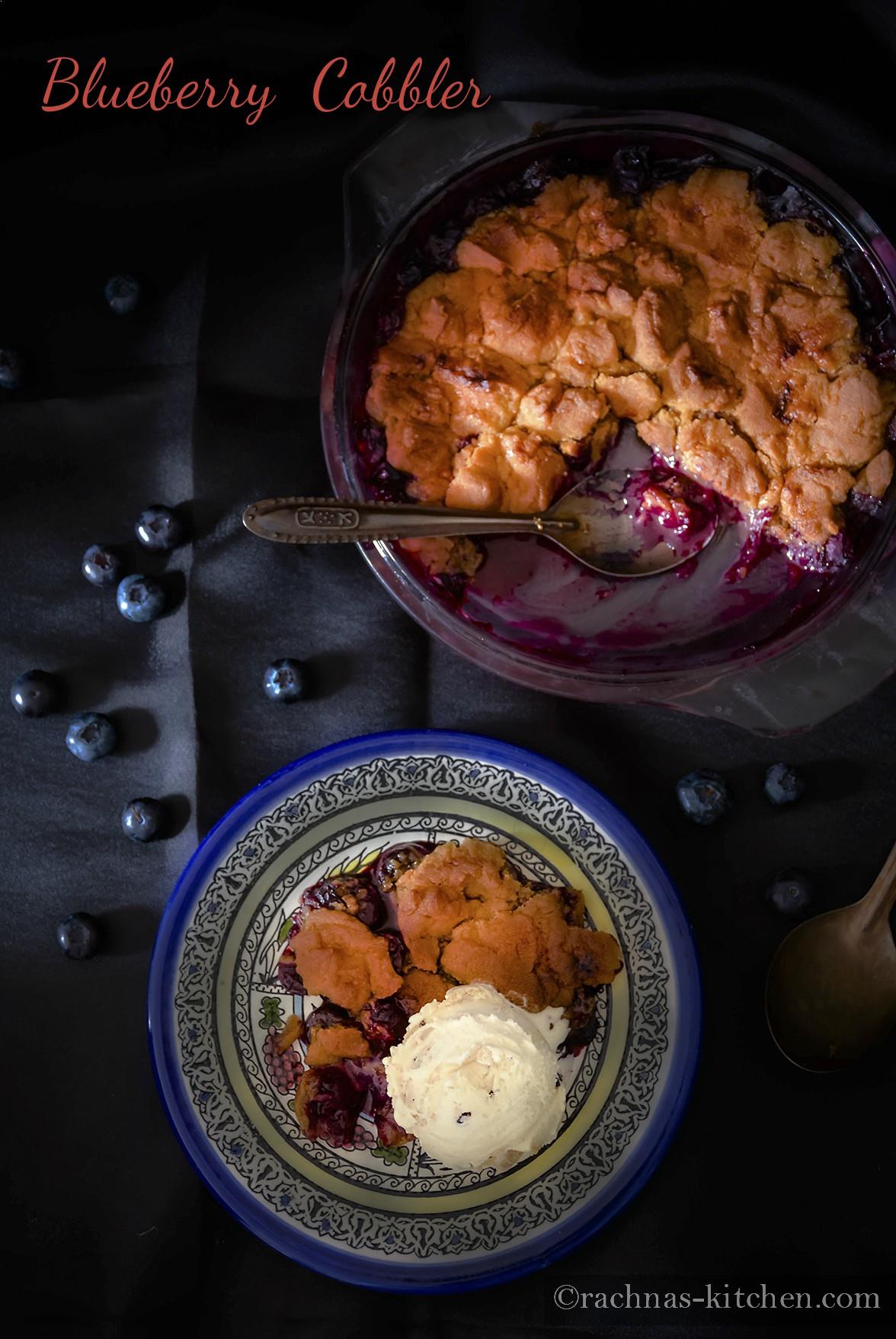 Blueberry cobbler is delicious bubbling oozing blueberry syrup covered with crispy baked crust.  This blueberry cobbler is an awesome dessert recipe which satisfies sweet craving really well.
Preheat oven at 375 degree Fahrenheit for 15 minutes. In a mixing bowl combine the softened butter, sugar and vanilla and blend together until well combined. I used brown sugar in this recipe, you can replace it with castor sugar. Then add in the flour, baking powder and salt. Mix everything using a whisk to form a crumbly dough as shown in picture below.

Lightly grease an oven safe pan and fill with the berries and drizzle lemon juice all over berries.

Then sprinkle the crumble and top it all over the berries. Bake at 375°F for 32-35 minutes, until the berries begin to bubble and the crumble top changes colour to golden brown. To check if it is cooked, insert a knife into the topping and it should come out clean of flour mixture and you will only see blueberry syrup on knife.

Let blueberry cobbler cool down to become warm and it is ready to serve. If you are an ice cream lover then you can serve it with any ice cream of your choice. If making it vegan you can serve it with coconut whipped cream or any dairy free ice cream. Enjoy!
You can save leftovers covered in the fridge for up to 2 days, though topping tends to get soggy. So try to use it fresh.