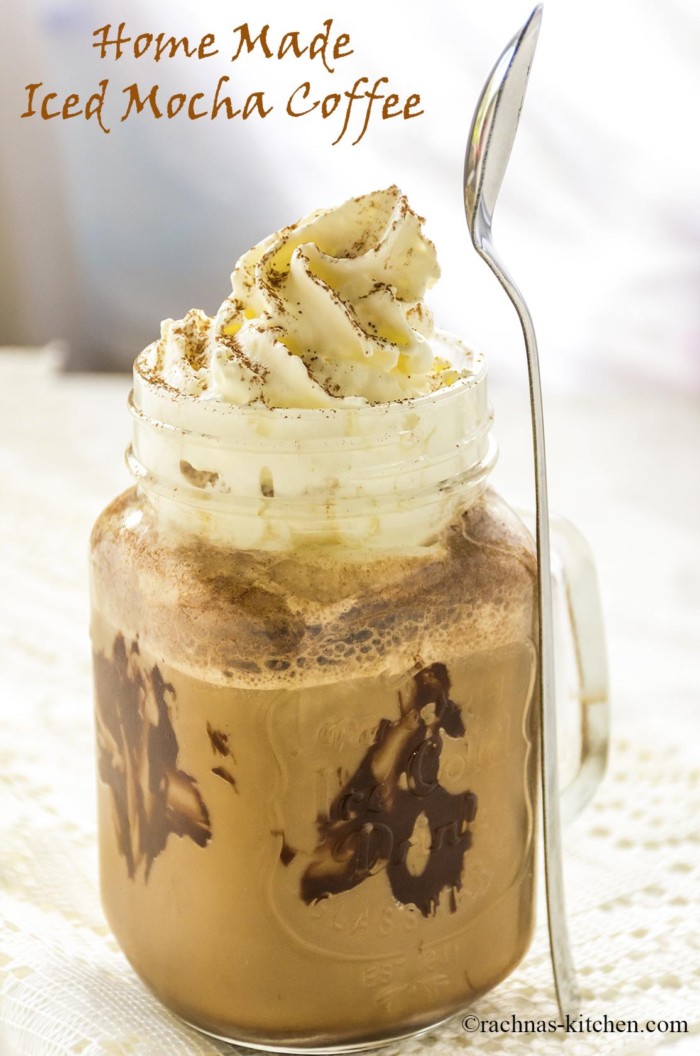 Iced mocha coffee is a perfect concoction of coffee, ice and mocha syrup served with a nice dollop of low-fat whipped cream.
Brewing the perfect coffee


Place a sauce pan over medium heat. Bring water to boil and turn off the heat. Add coffee and stir it once. Cover the lid of pan and leave for 3 minute 30 seconds. After that filter the coffee using a sieve in a clean pot. Coffee is ready for next step.

Preparing mocha syrup


In a small bowl mix brown sugar, vanilla extract, cocoa powder with half cup of milk. Stir well to combine into a syrup.

Let arrange iced mocha coffee


In a mason jar or a large glass put ice at the bottom. Then pour syrup and then brewed coffee.

Stir with a spoon and top it up with whipped cream. Delicious iced mocha coffee is ready to serve.