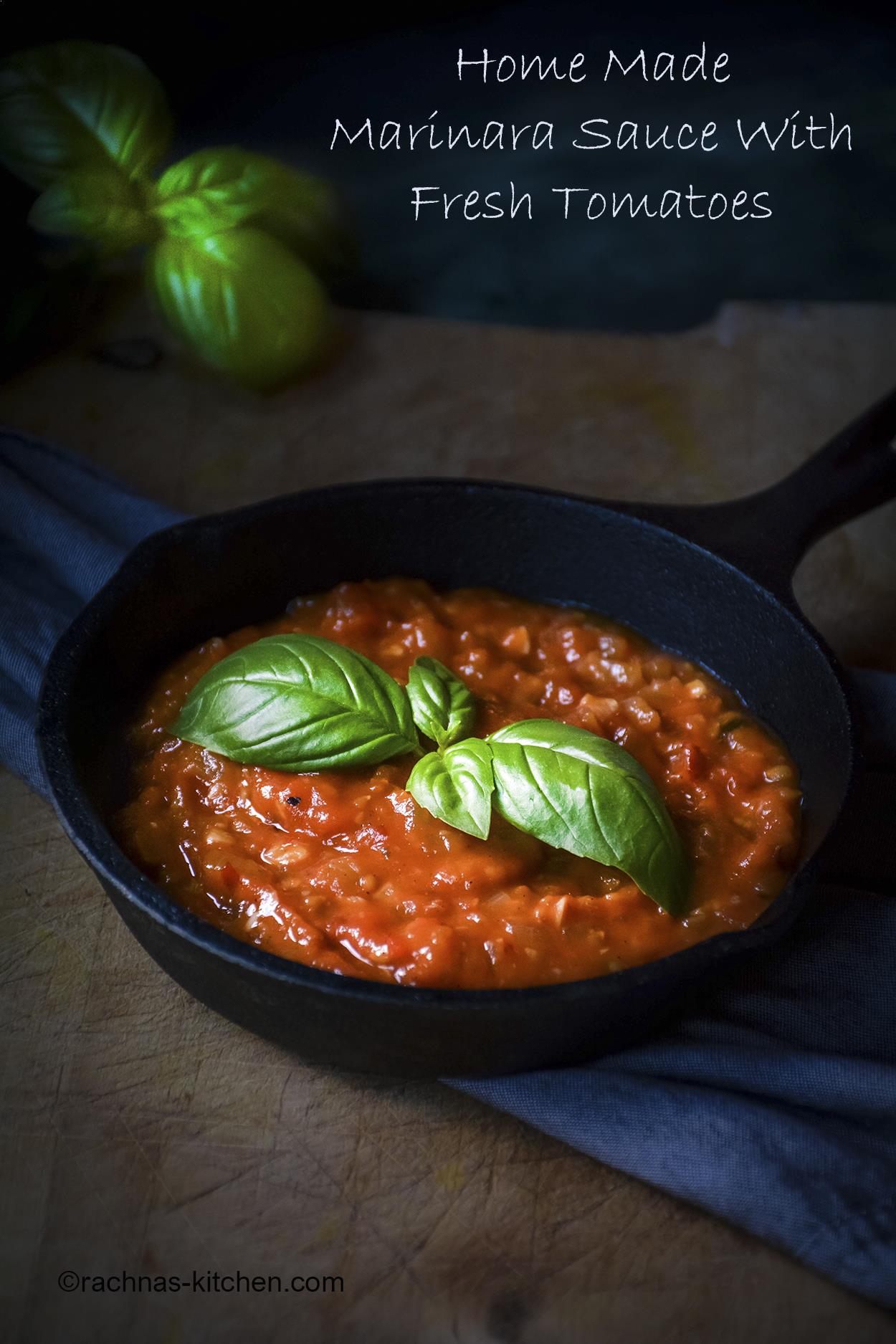 Home made marinara sauce is an Italian sauce prepared by cooking juicy ripe tomatoes along with onion, garlic, basil, salt and peppers. It is a fresh, deep red, mellow tomato sauce which goes well with many Italian recipes whether it's Pasta or Spaghetti or Pizza.
Place a heavy bottom sauce pan over low heat. Pour olive oil.

Add chopped garlic and onions. Saute till garlic and onions get translucent. Be careful onions and garlic should not change colour.

Now increase the heat to medium and add blanched tomatoes, honey, salt and pepper. Gently place a bunch of basil and bay leaf on top. Bring the mixture to boil and then simmer on low heat for 20 minutes, pan covered, stirring occasionally.

When sauce has thickened and reduced, remove basil and bay leaf. Add vinegar and crushed dried mixed herbs. You can also add chili flakes which is optional.

Use an immersion blender to puree sauce little bit but don't puree it entirely. Some texture should be there. This step is optional and you can also skip this step completely.