How To Make Samosa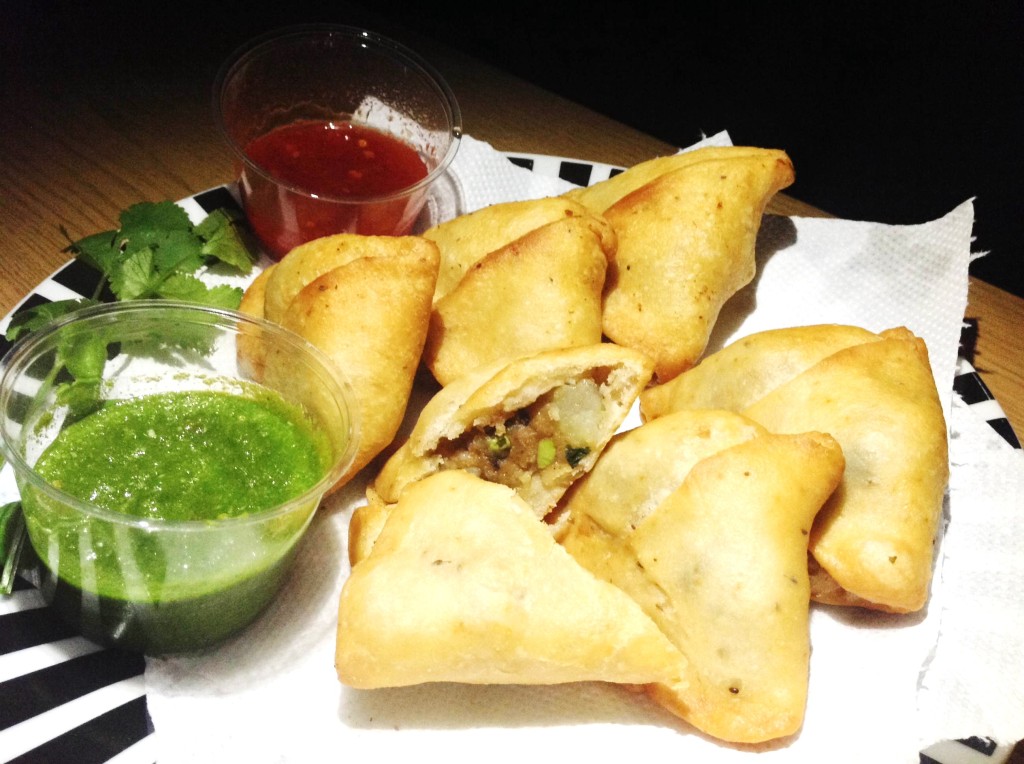 Samosas are very popular snacks from North India. Traditionally are the ones with a potato and green pea filling In India, you'll find samosas being sold on street corners. These are famous Indian snacks prepared for family gatherings where they are commonly enjoyed with a nice cup of masala chai. So lets prepare.
Prep time:30mins | Cooking time: 30 mins | Total time:60 mins
Cuisine: Indian| Serves -14 -16 samosa
Ingredients
For the pastry:
1 ½ cups of all-purpose flour
2 tbsp semolina
2 tbsp oil
1 tsp salt
½ ajwain seeds
A little over 2/3 cups of water
For the filling:
2 medium sized potatoes
½ cup sweet green peas
1 tsp cumin seeds
1 tbs sauf (fennel seeds)
1 tsp minced green chili
1 ½ tsp coriander powder
1/2 tbs amchoor powder
1 tbs lemon juice
1/2 garam masala
Step by step how to make samosa
View samosa dough step by step with pictures here
Step 1. Mix all the dry ingredients together. Add oil into the flour and mix it all very well together. To mix the oil well into the flour, take flour in small portions in your hand and rub it between your palms. To make sure that the oil is mixed well, hold the flour in your fist, press tightly and open the fist, the flour should still hold itself.
Step 2. Now add water in small portions and try to make dough out of it. I easily used 2/3 cup of water and then a little extra to wet my hands for kneading.
Step 3. Once the dough comes together, work it for another 5 minutes. Then wrap with a plastic wrap and let it rest for 30 minutes.
For the filling: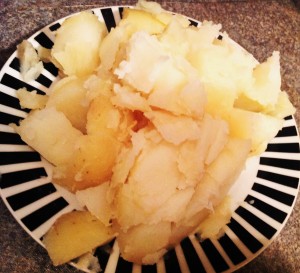 Boil potatoes. Cool and then cut into cubes. Set aside.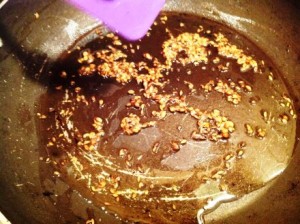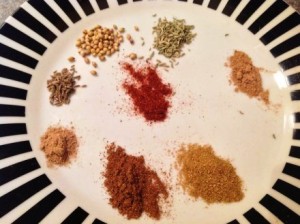 Heat oil in a pan. Add cumin seeds.Once they start to pop add chili and fennel seeds. Then add peas and turmeric.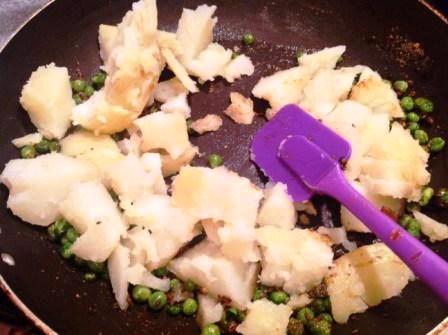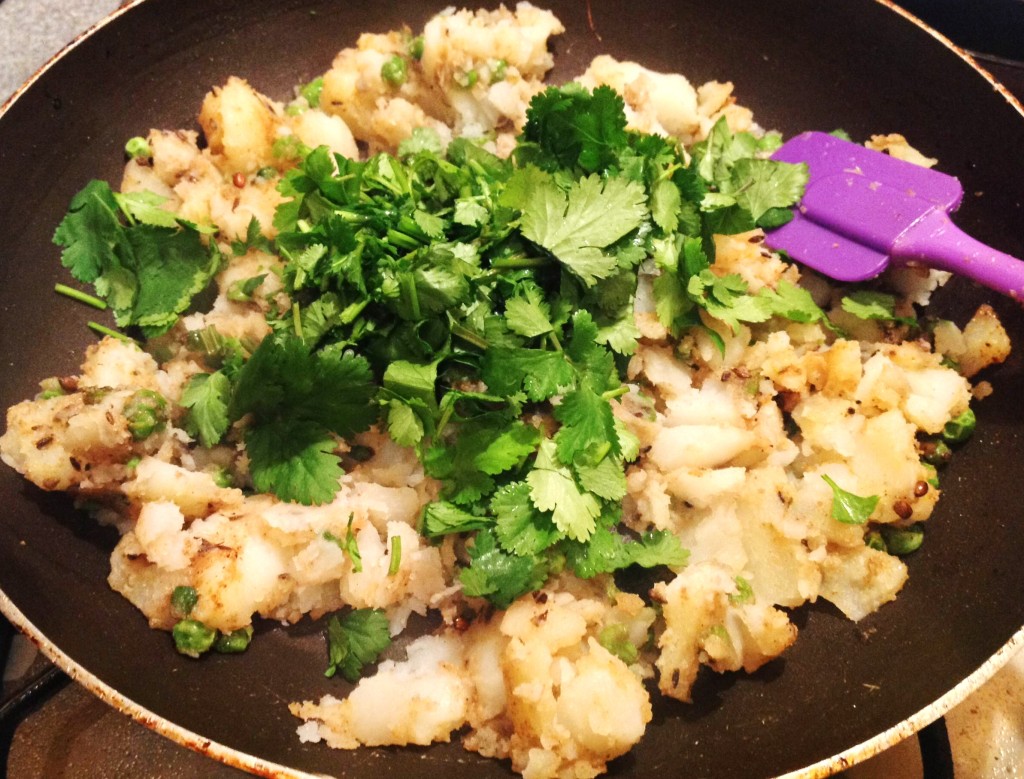 Once the peas are cooked, add coriander powder, salt and cubed potatoes. Mix everything well together as shown in picture.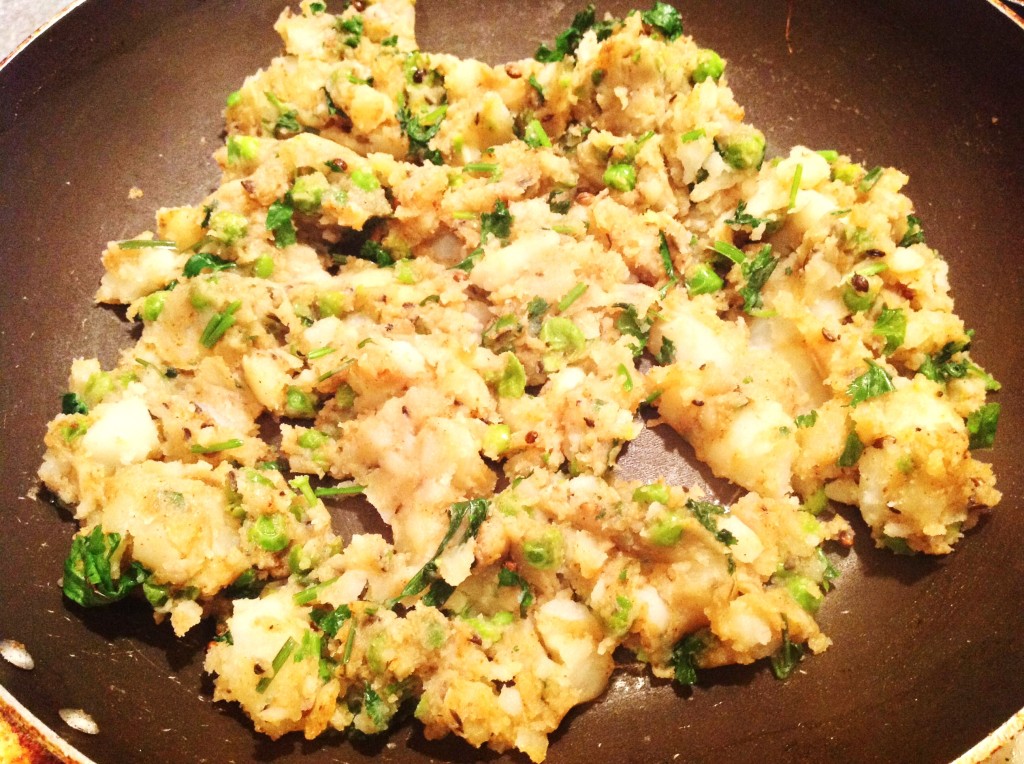 Set it aside for the mixture to cool before using them for filling.
How to fold a samosa
Start by rolling a lemon size ball of dough into a circle using a rolling pin. The flat circle should be around 11-12 cm in diameter.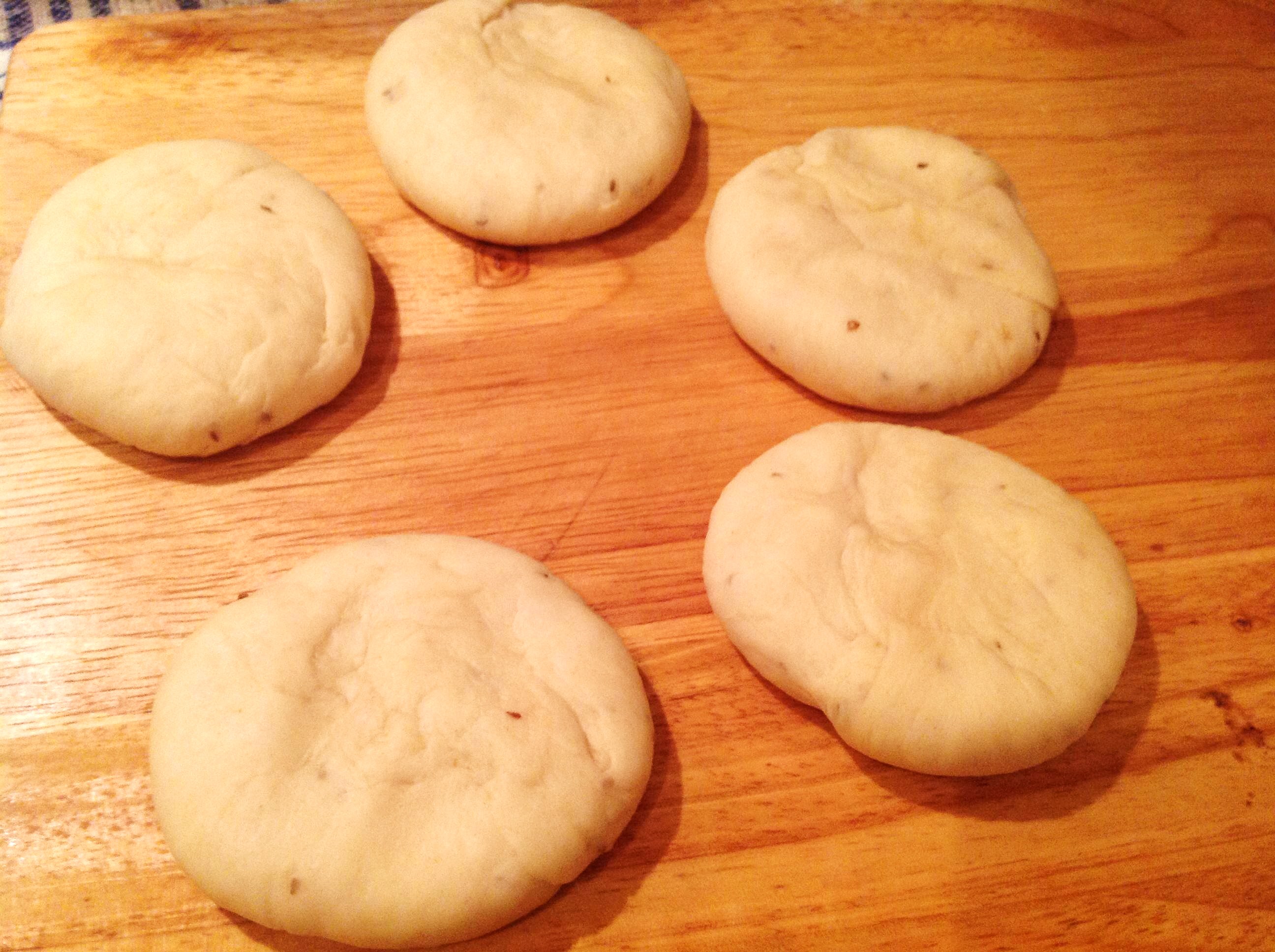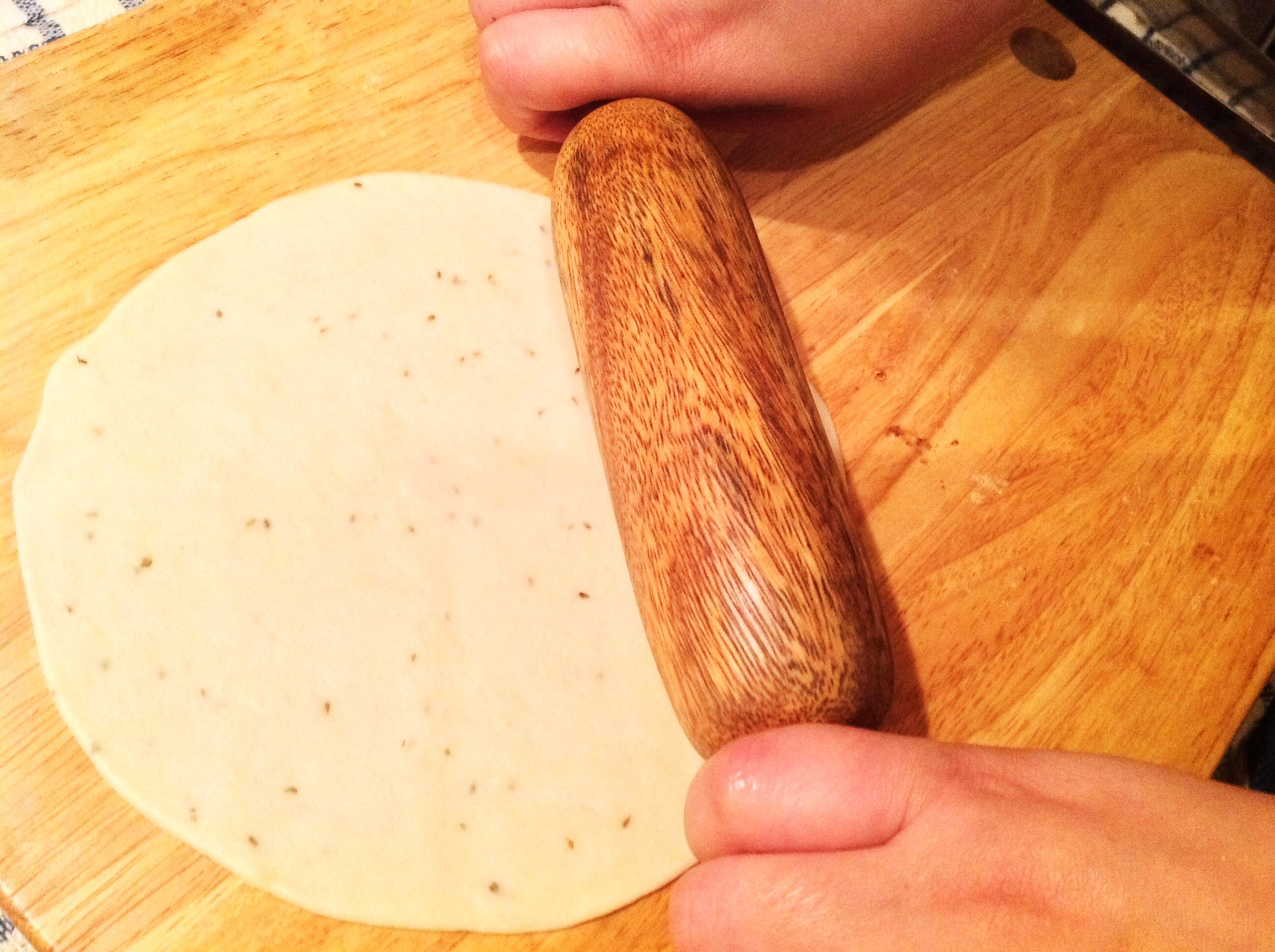 Cut the big circle into two semicircles and follow the process as shown in pictures below .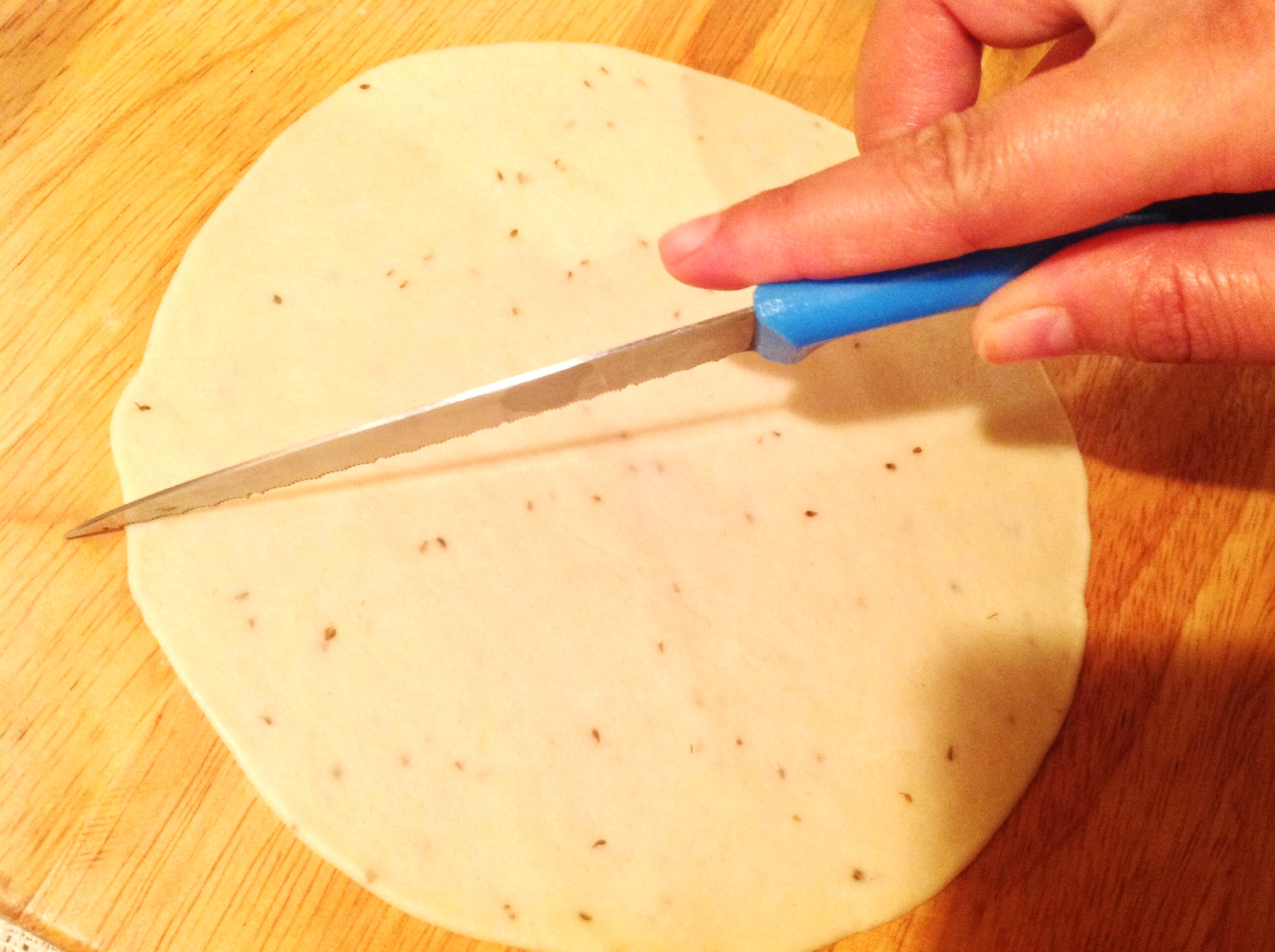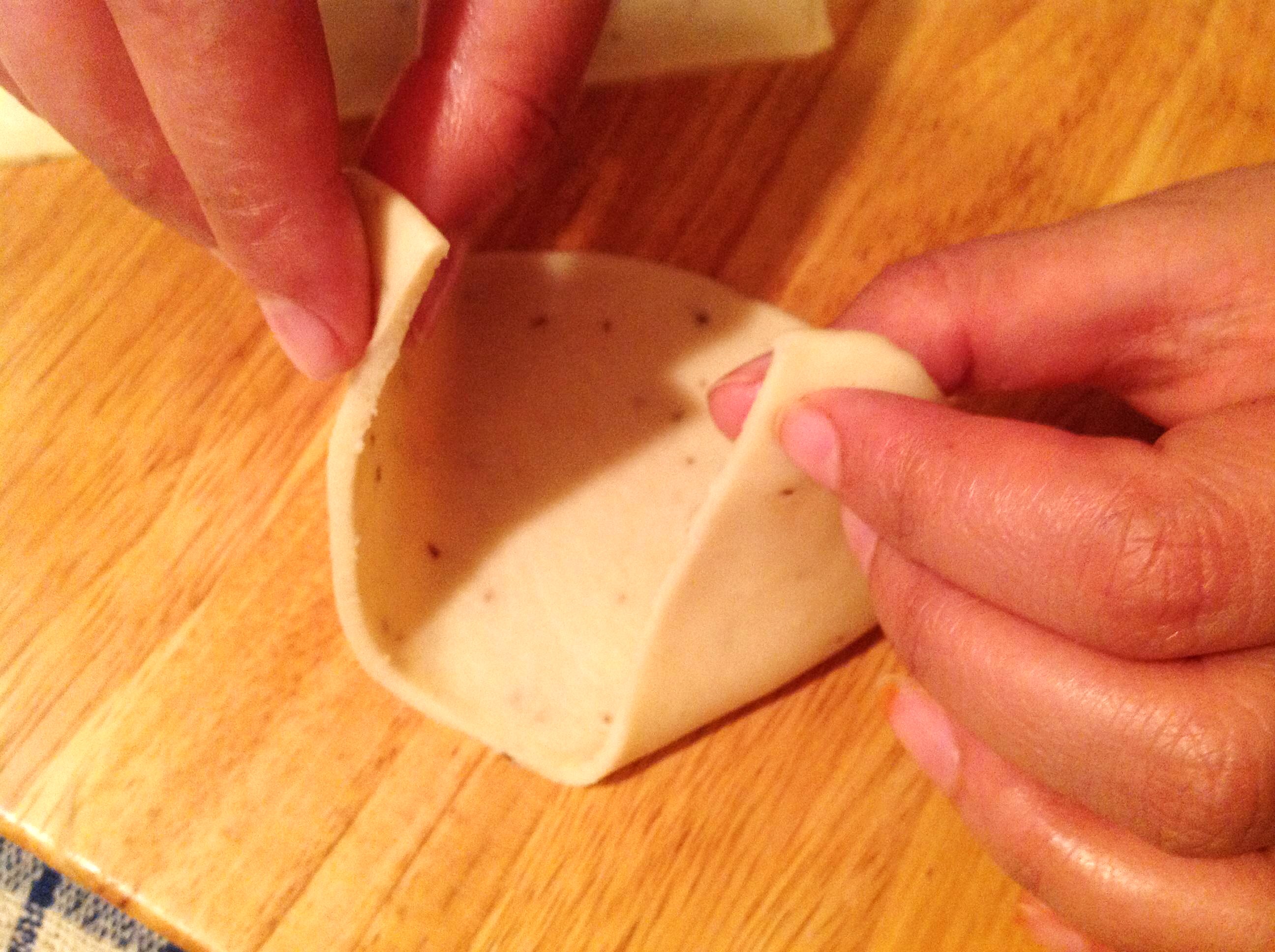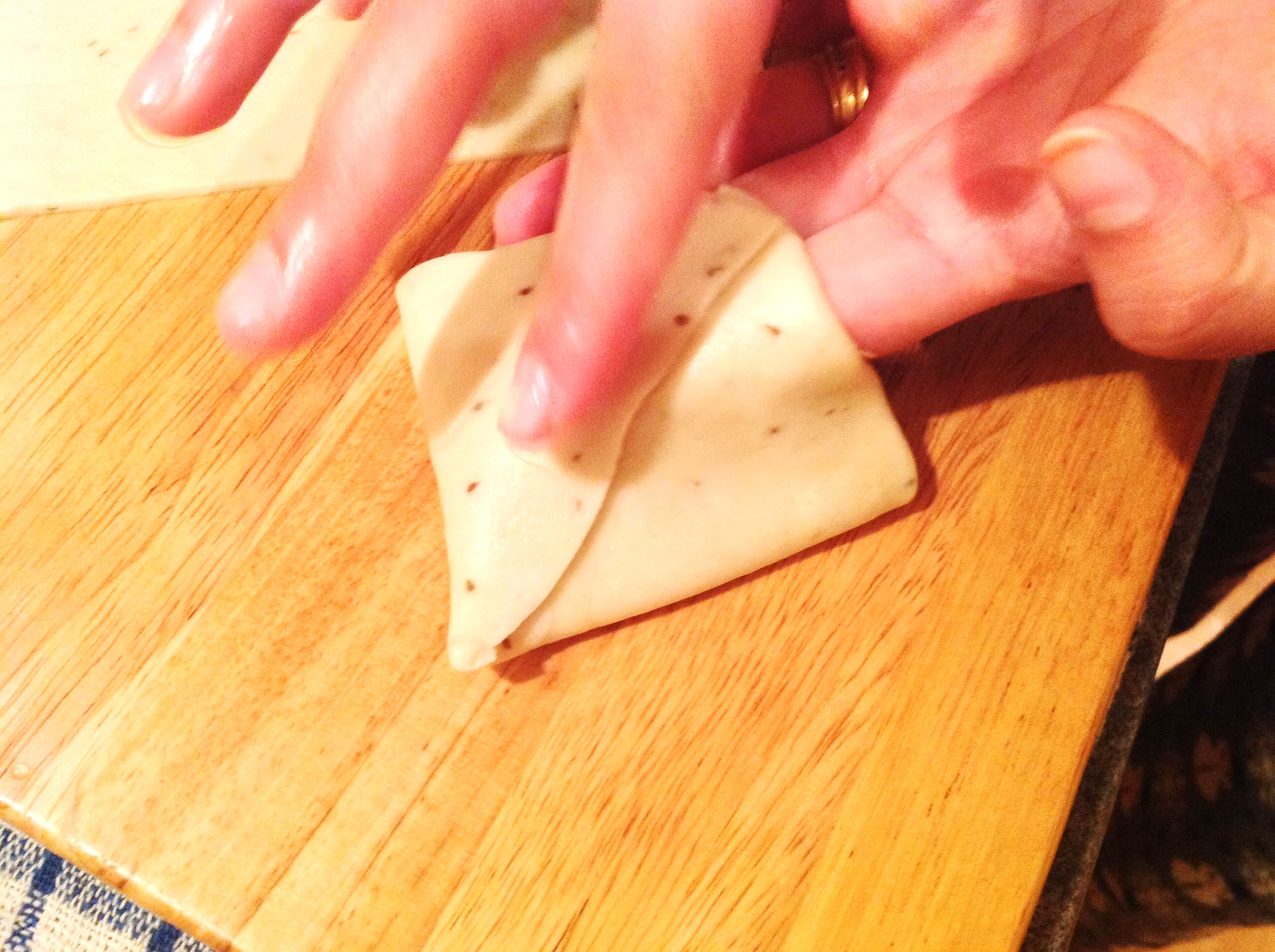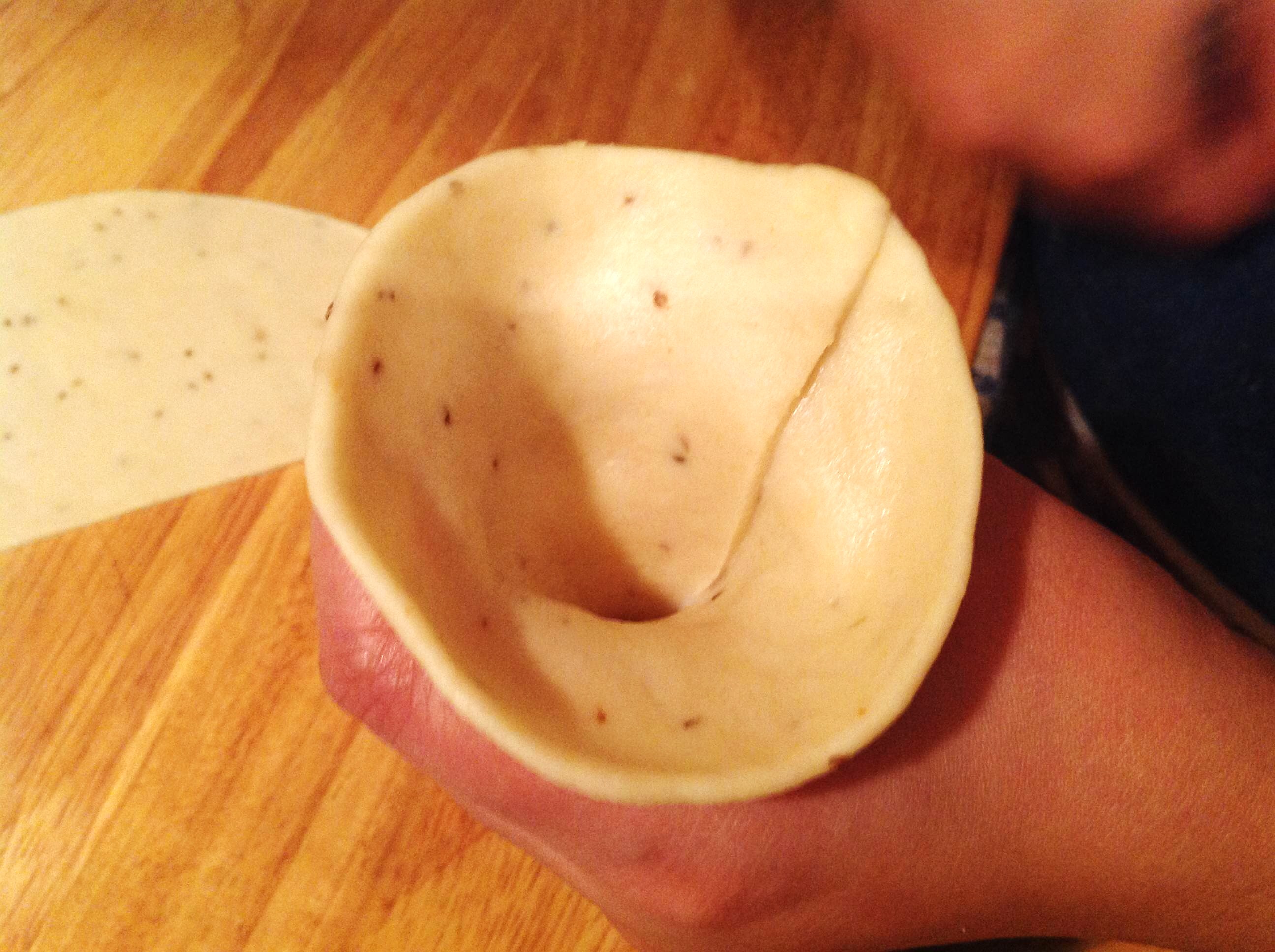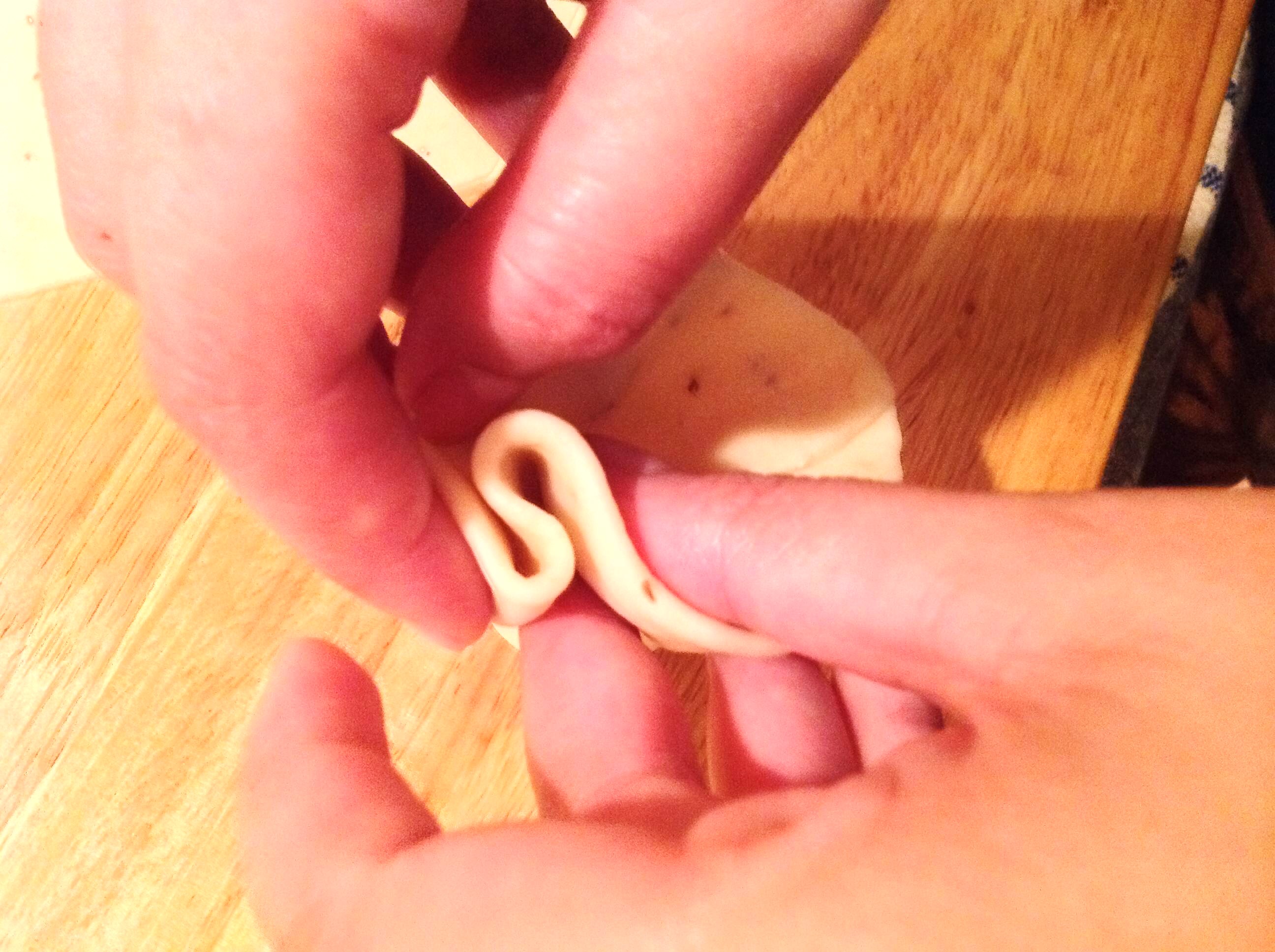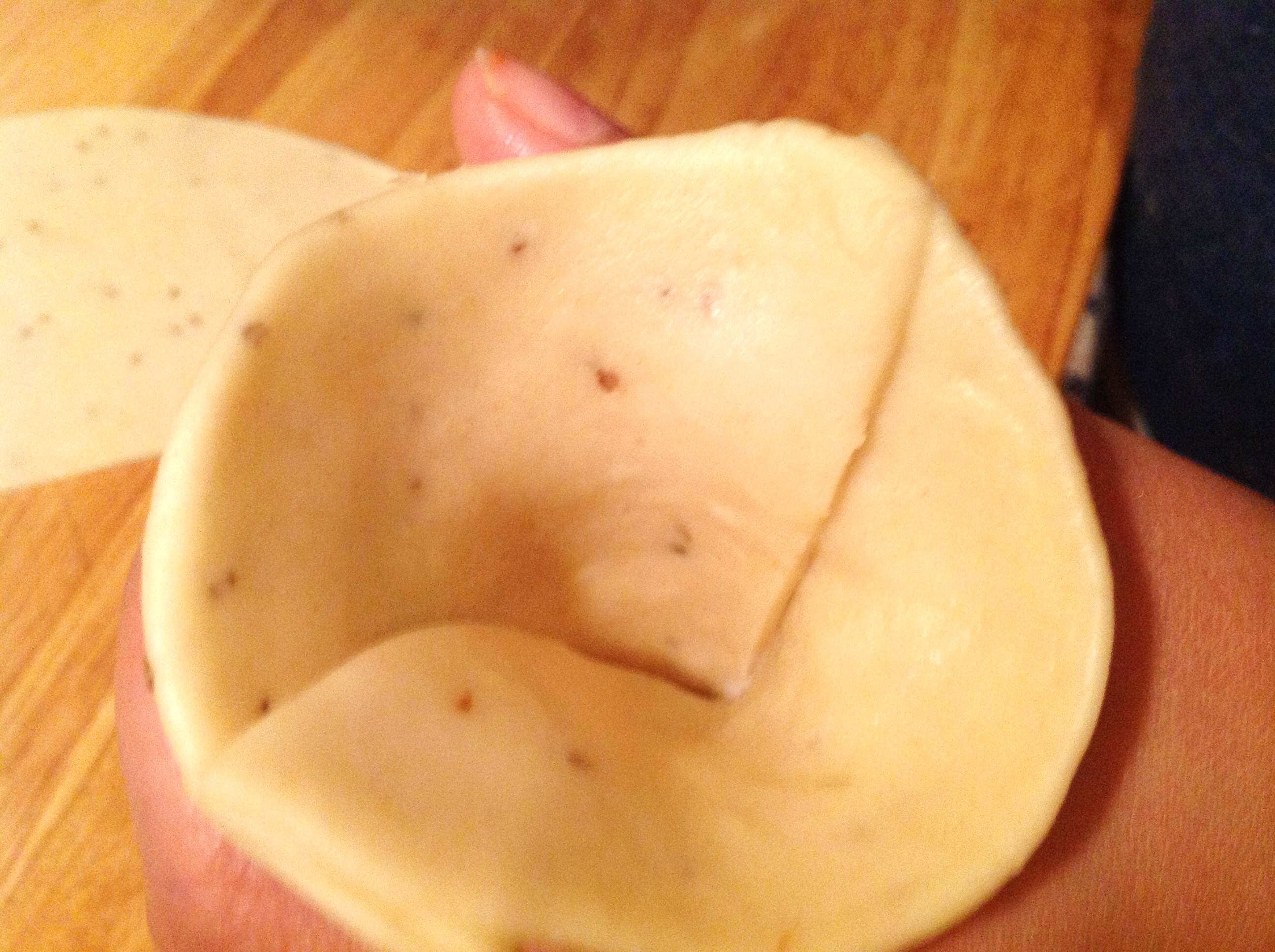 Take about two spoons of potato mixture, make a ball off of it and place it in the center of the semicircle.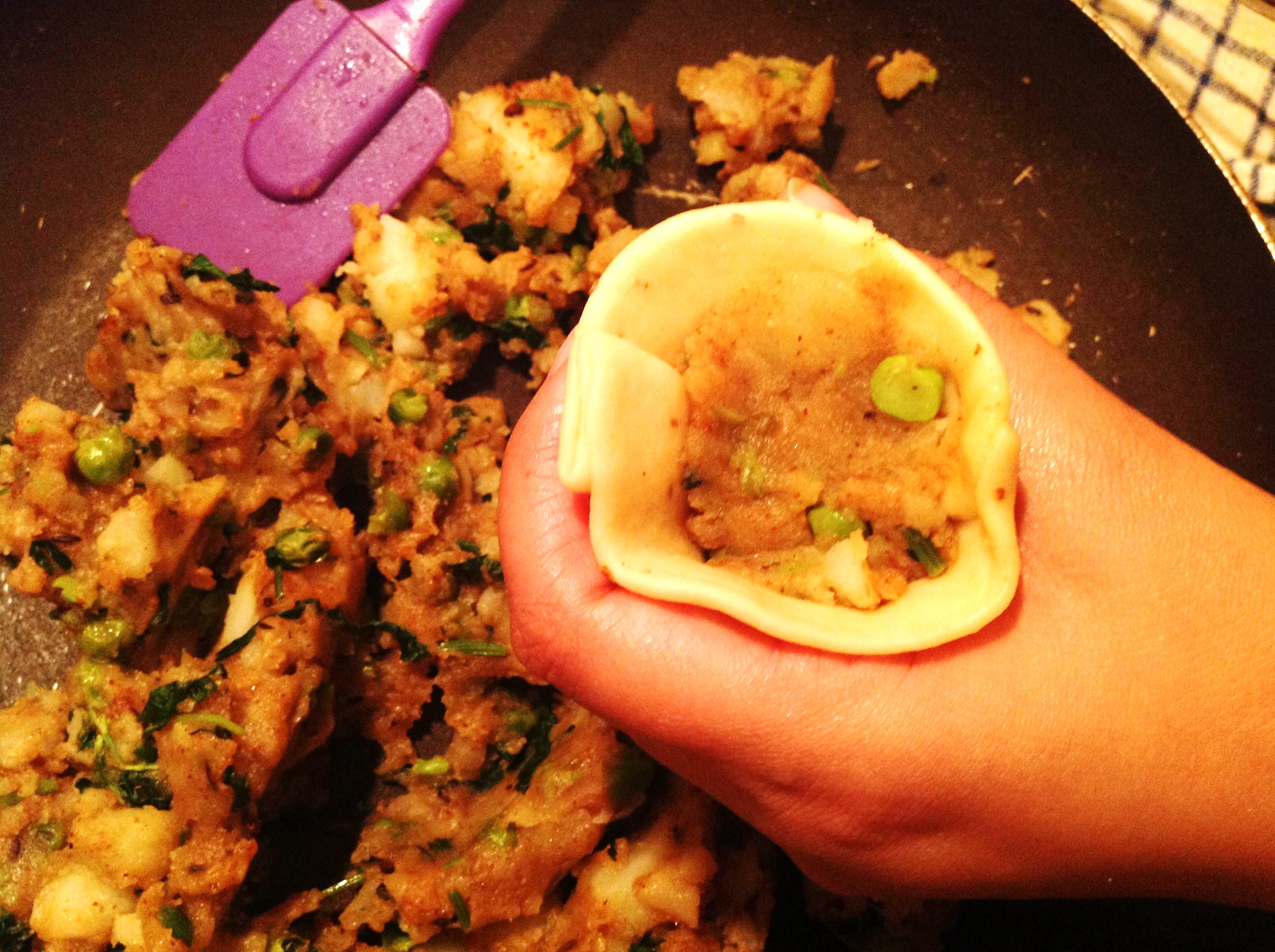 Now dip your finger in water and rub it at the straight edge of the semicircle to make it wet so that it can stick.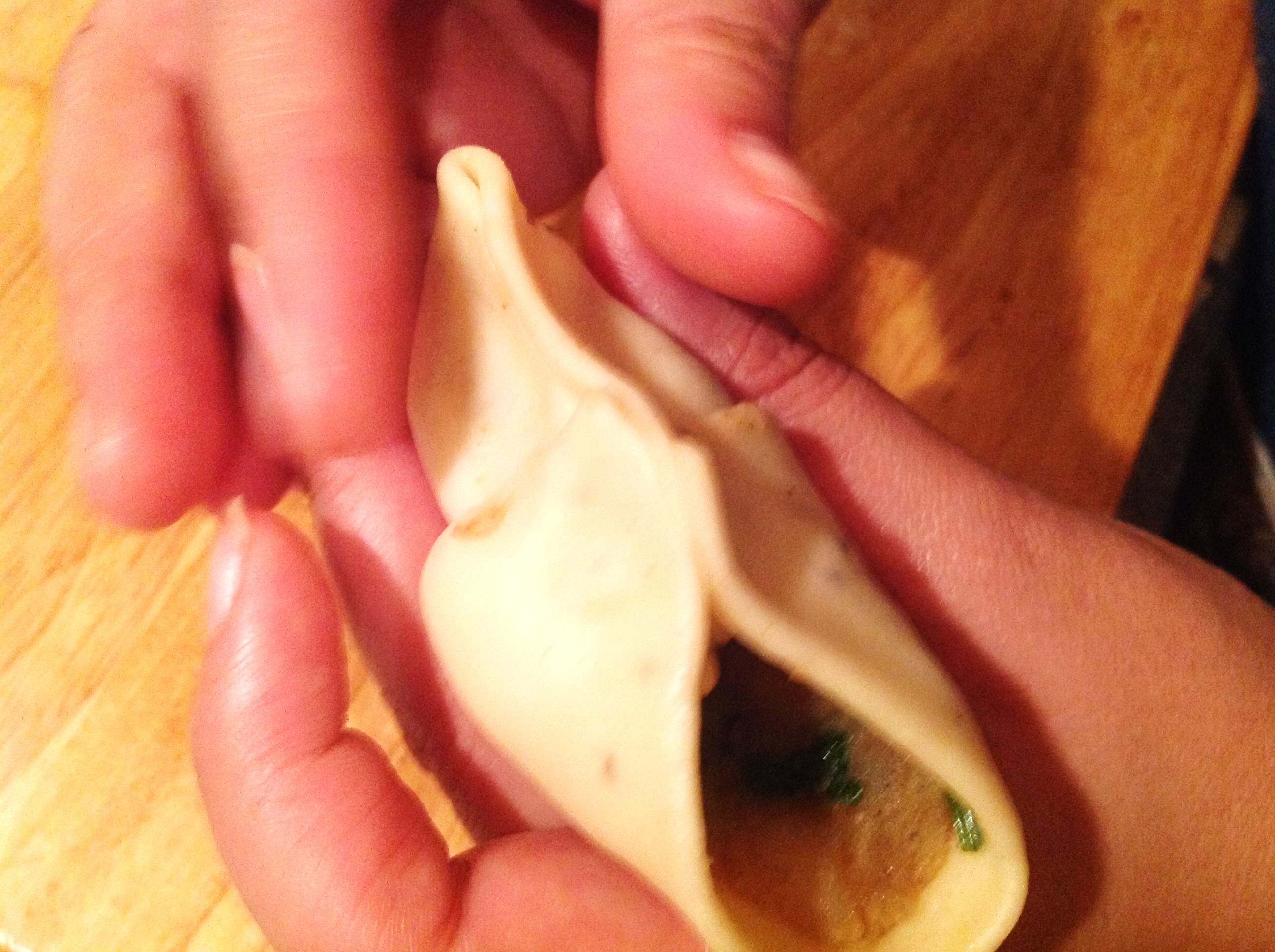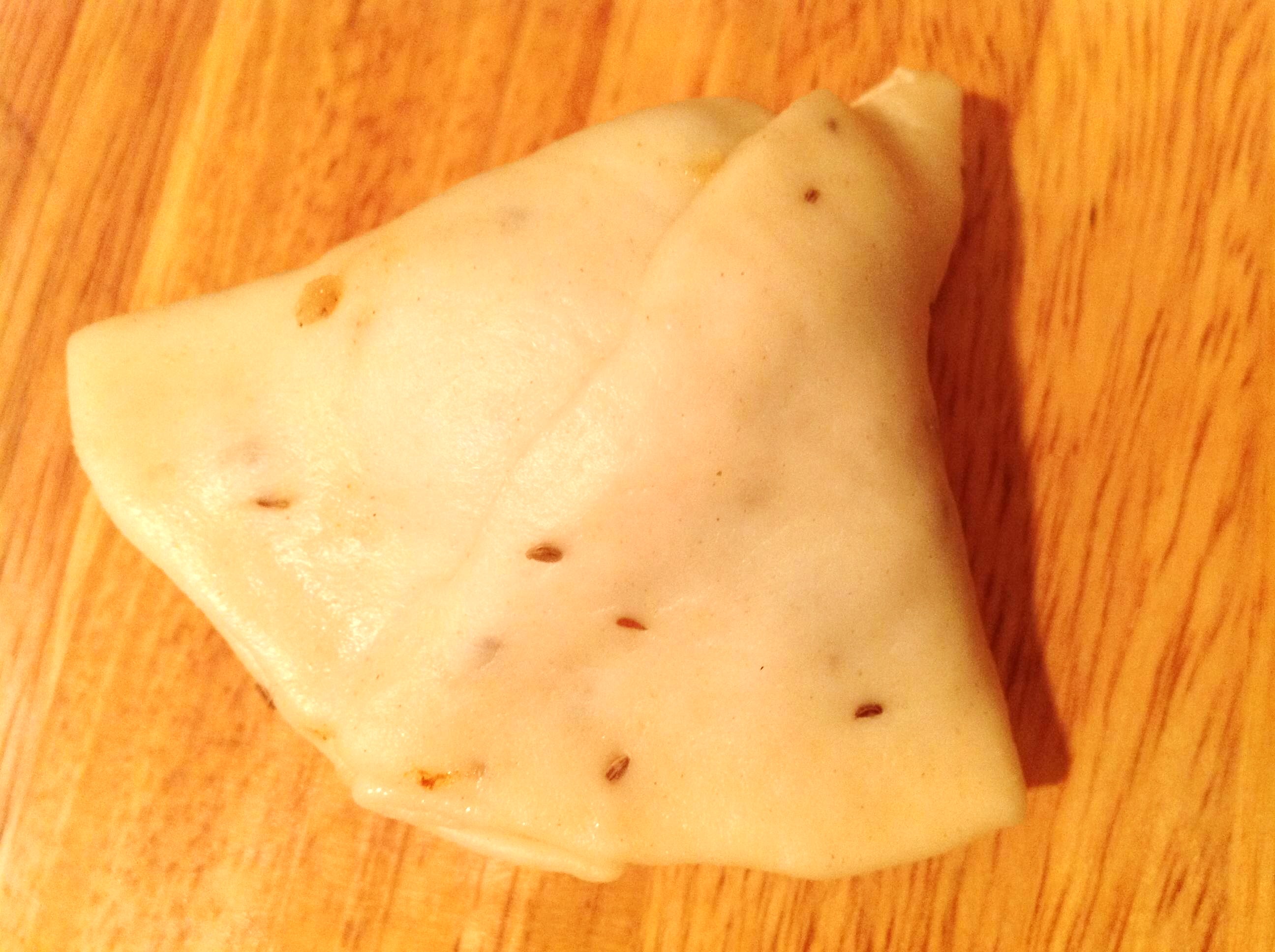 Repeat the process with the rest of the dough.
Use a wok or deep fryer to fry the samosas till they turn golden brown in color.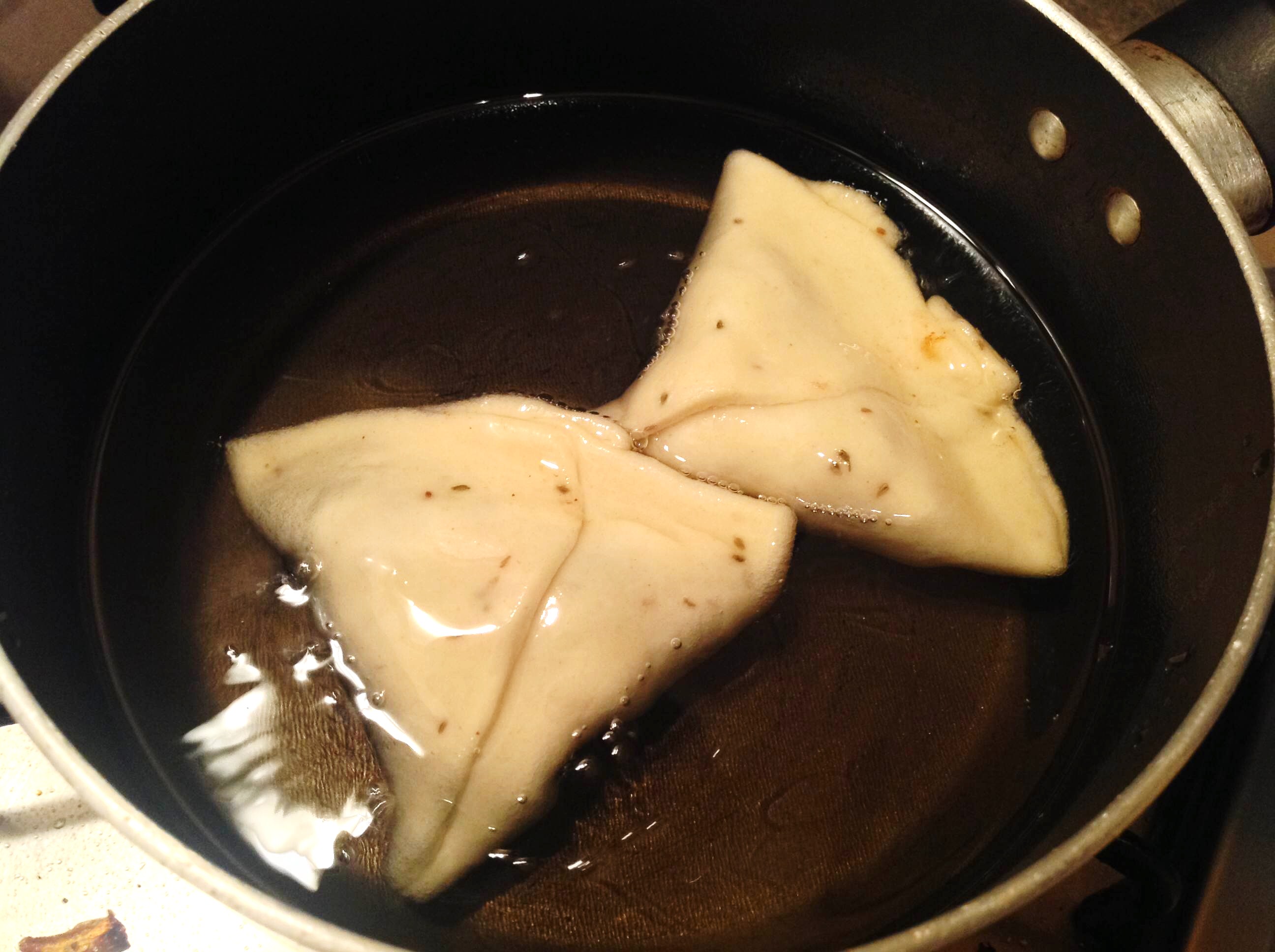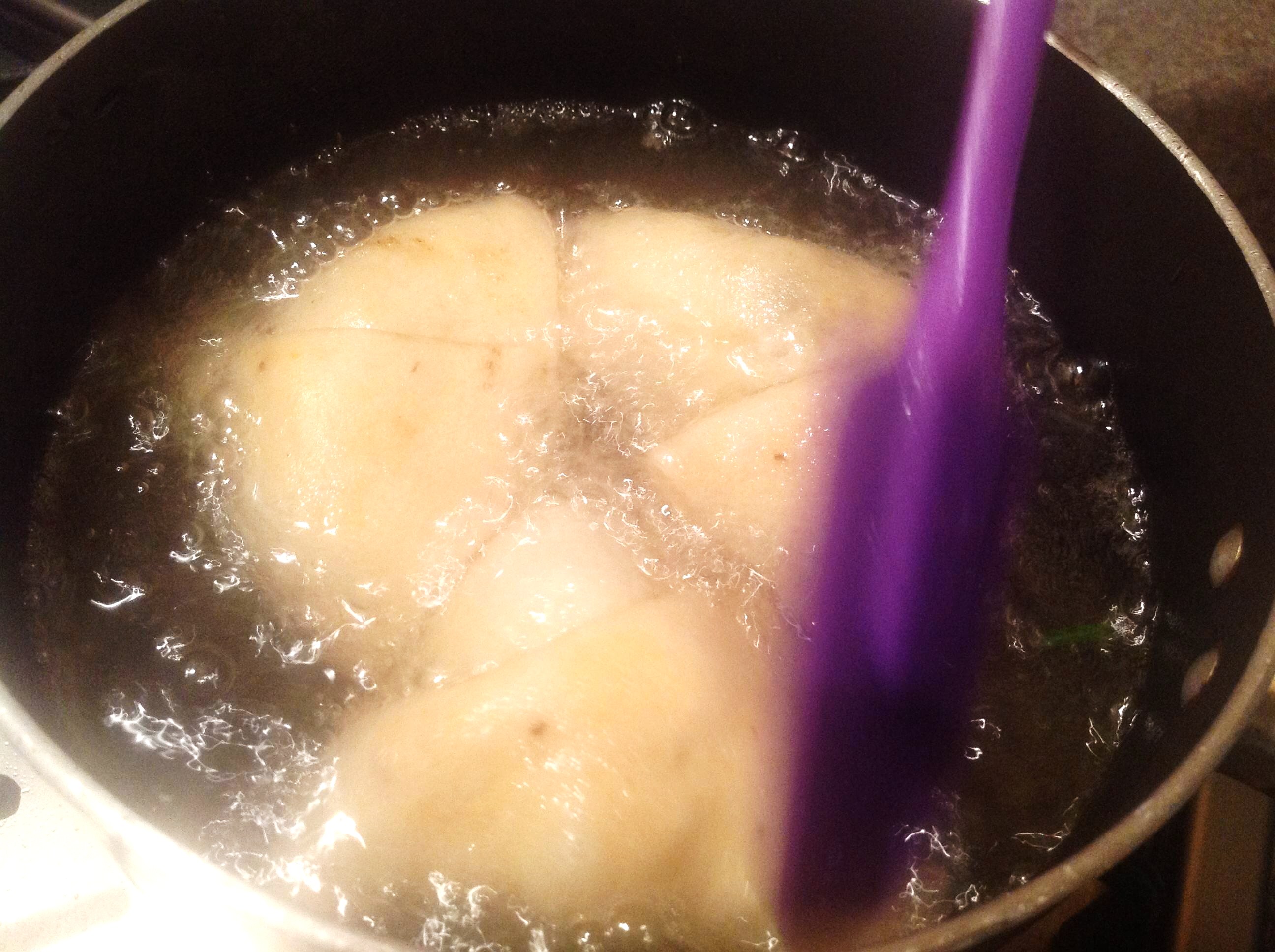 Serve with your choice of sauce or chutney and sauces you like .I served mine with green corriander chutney and tomato chutney .It tastes ossum with a cup of tea .