Coconut ladoo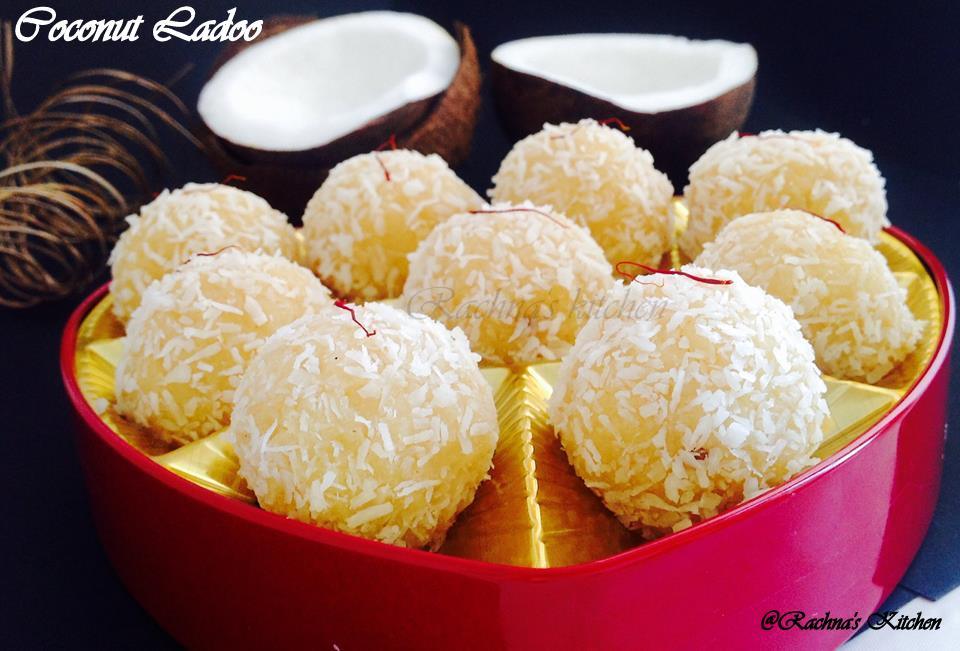 Coconut Ladoo is a 'melt in mouth' dessert which kids would love. Since childhood, I liked to chew coconut in any form whether raw or dry. In India, Coconut is considered as auspicious fruit and desserts like 'Coconut Ladoo' are very commonly prepared on festive occasions like Ganesh Chaturthi and Diwali. Another reason to make it can be the small number of ingredients and short cooking time. The outcome is so delicious that when I made it, I got only one to taste. I am sharing this recipe of coconut ladoo so that you can make it and enjoy its taste as well.
Prep time: 5 min | Cooking time: 20 mins |
Type :Dessert| Serves:4

Ingredients:
2 cups milk
1 1/2 cup desiccated coconut
1/2 cup sugar
1 tbsp ghee (for greasing palm)
A pinch of cardamom powder(optional)
Few strands of saffron(optional)
Step by step coconut ladoo recipe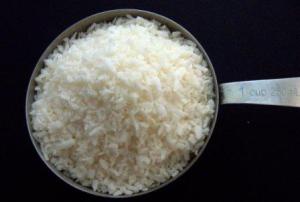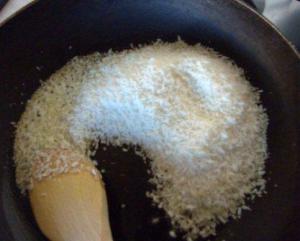 First roast desiccated coconut in a heavy bottom pan till you get nice aroma.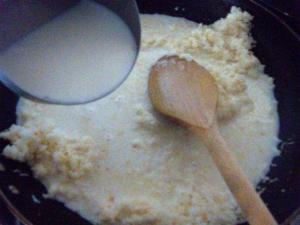 Add milk and boil over medium high heat (I am using heavy non stick pan), do stir occasionally.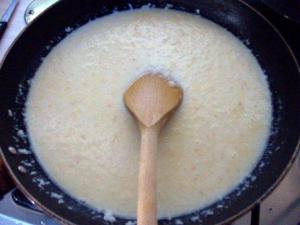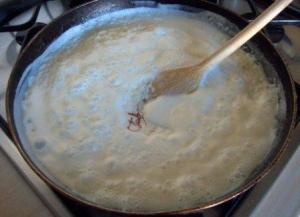 After milk comes to boil reduce the heat to medium and cook for 10 minutes, until all the moisture is absorbed . Coconut mixture is thick and creamy consistency. Add saffron threads for natural nice colour.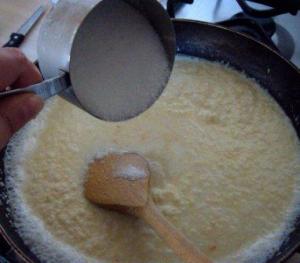 Add sugar and cardamom to the coconut and cook it while stirring continuously, until all the moisture is absorbed.This took me about 7 mins but it depends on how much heat and which type of pan you are using.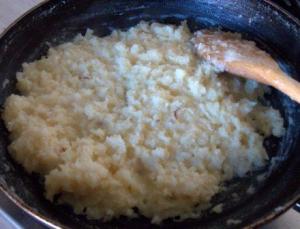 Refer pics for the consistency.
Now coconut mix will be thick and crumbly in consistency.  The mixture will stick to your spatula and start forming lump. At that point,  turn off the flame.Spread the coconut mix on the plate and let it cool off little bit or we can say warm, so that you can handle the mixture.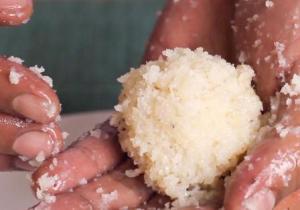 To make the ladoos, grease your palm and take about 2 tablespoons of coconut mixture into your palm. Gently press to form a smooth, round ball. Adjust the size of ladoo as you prefer.
You can roll ladoos in desiccated coconut to garnish them or serve as it is.Both the ways, they look beautiful.
Ladoos are ready to be served,You can refrigerate them for about 15 days.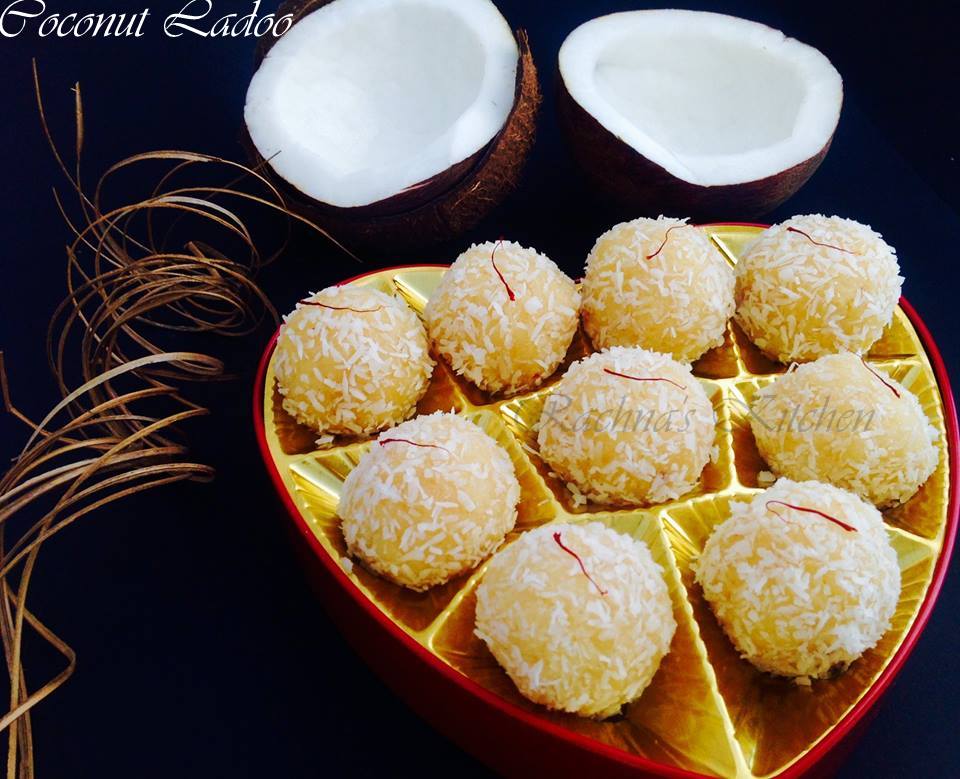 Tips
I have used desiccated coconut since shelf life is more than the fresh coconut and ladoo tasted as moist and juicy as of fresh coconut.
You can replace sugar and milk with condensed milk then use coconut and condensed milk in 1:1 ratio and make it.
I have used the traditional way, as I wanted my ladoos to be more juicy and moist.
You can double or half this recipe but the ratio should be 4:3:1(Milk:coconut:sugar).Remember this ratio your ladoo will be perfect.
Make ladoo when mixture is warm, otherwise it will be difficult to shape them.