I usually make masalas (spices) at home whether I have to make Biryani, Pav bhaji or Kadai dishes. The taste, aroma and flavour you get from home made spices, is more rich than readymade spices bought from stores. After trying many Kadai dishes I found this Masala recipe to be perfect, so sharing with you all.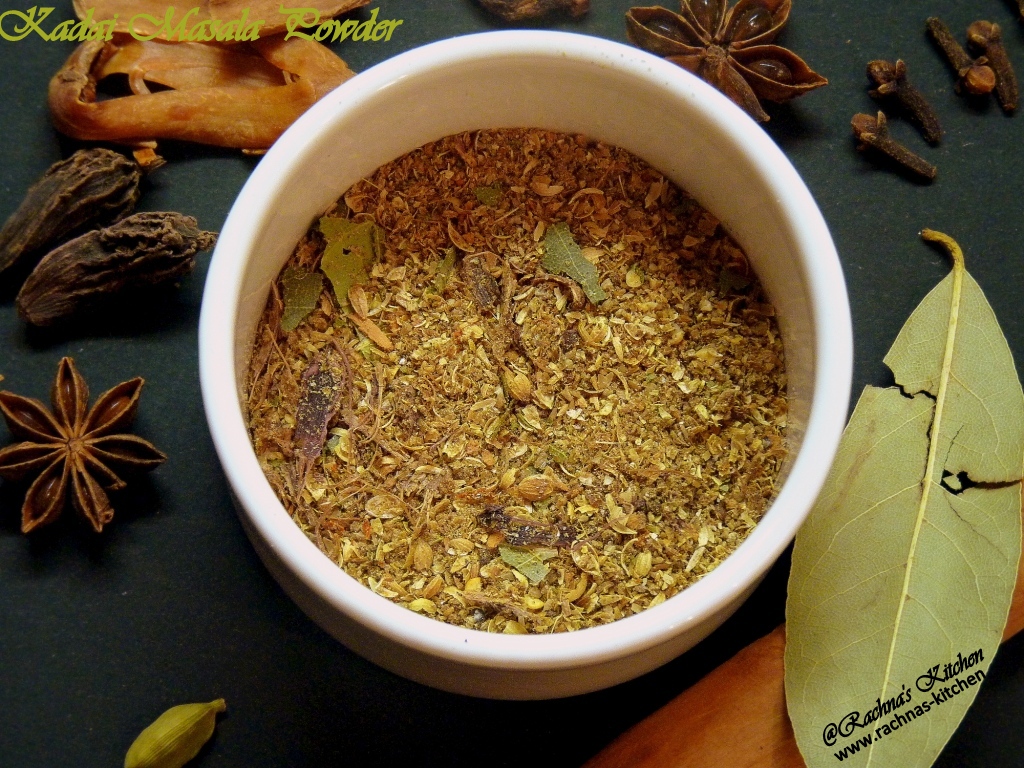 Ingredients:
Coriander seed : 1 tbsp
Black pepper corn : 1/2 tsp
Cumin seeds : 1 tsp
Whole red chillies : 2
Cloves : 2
Green cardamom : 2-3
Black cardamom : 3
Cinnamon stick : 1/2 " stick
Bay leaves : 1-2
Directions: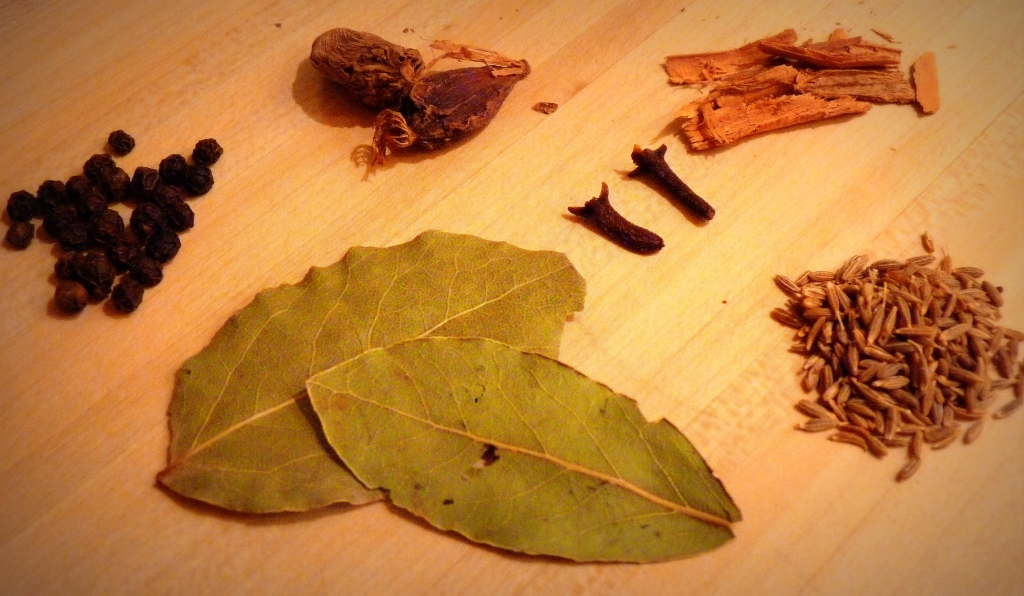 Break dried chilies into many pieces.Dry roast chilies and coriander seeds on a pan over low flame. When you get a fragrant smell at that time switch off the flame.
Blend them together in a blender to a coarse powder. Use instantly in your dish or store in an airtight container for future use.