A palmier or elephant ear is a French pastry in a palm shape or a butterfly shape, also called palm leaves, elephant ears, and French hearts. These buttery, flaky, crunchy cookies are so delicious. After having palmiers in Scotland, I remember little heart biscuit which I used to eat in India in my childhood. These are very similar to each other, so thought to give a try. Palmiers are really easy to make and requires very less number of ingredients (sugar, some spices, and store-bought puff pastry) and just roll them into perfect heart shapes.
These multi-layered pastries make perfect combination with evening tea or coffee. Lets see the recipe.

Prep time: 10 mins | Cooking time: 13 mins |
Type: Snacks | Serves:6
Ingredients
Puff pastry sheet-1
Granulated sugar-1⁄2 Cup
Cinnamon powder- 1⁄4 Tbsp(Optional)
Preparation Steps
First thaw the puff pastrysheet following the instructions on the package. Preheat the oven to 350 fahrenhiet.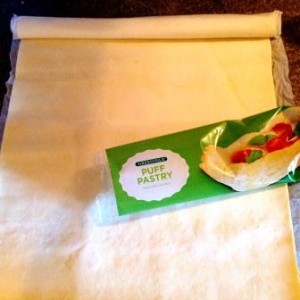 Sprinkle half of the sugar on the workspace to avoid sticking and place the pastry sheet on it and then roll the pastry to about 14 by 8 in size.
Now combine the cinnamon powder with the rest of the sugar and spread uniformly on the pastry sheet.
Now fold long side of the rectangle such the edge meets halfway till the middle. Do it on both sides and then fold again such that they meet in the middle.
Refer pics below to understand the process. It will look like a log.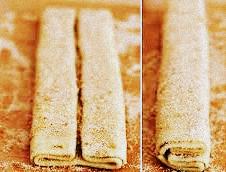 An important tip here is before cutting you can put logs in refrigerator for about 15 to 30 minutes to get hard, so that they do not loose the shape while cutting with knife. Now cut the long roll in pieces approx half an inch in width.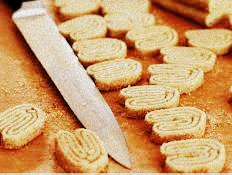 To give a nice heart shape fan out the ends of the pieces when you lay them cut side up . Place them on the lower rack in your oven.
Bake them for 8 min on one side. Then turn them over and bake the other side for another 3 min till golden brown in color. Cool them down on a rack.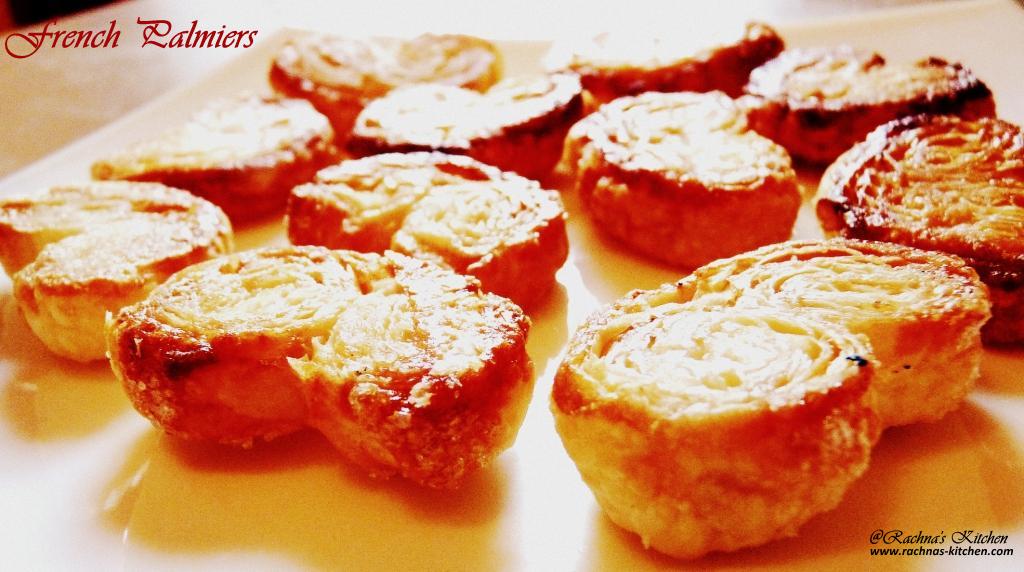 TIPS
Roll up your palmiers tightly to give a better end shape and make sure you chill them before baking.
Sugar caramelize at 320°F and burn at 375°F. Keep a close eye, the sugars can quickly go from carmelized to burned.
You can replace cinnamon with cardamom powder to give variation.