Hello friends, once again I am back with another healthy and delicious recipe which contains high nutritional value. I loved this recipe due to its colour. You can make it as colourful as you want and veggies available in your pantry. I had spinach and beetroot available, and both are contrasting combination of colours red and green so made it two coloured. It's an awesome combination of nutrition and presentation. It is perfect breakfast to serve to kids and I am sure you would love it too.

Prep time: 10 min| Cooking time: 5 min|
Type: Breakfast| Serves 3-4
Ingredients
Wheat flour – 2 cups
Beetroot – 1/2 cup (puree)
Spinach – 1/2 cup (puree)
Ghee / Oil
Salt to taste
Hot water
Preparation
Boil beetroot and make its puree using blender.Now seive it, to drain out remains of beetroot. Don't waste the remaining of beetroot, As you can use it in gravy of any vegetable you make next.Till then you can refrigerate it.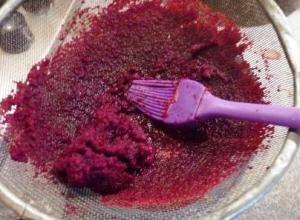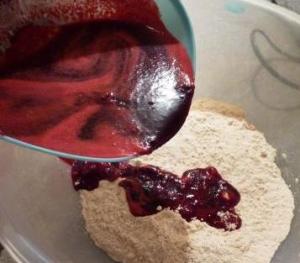 To one cup of flour, add beetroot puree and salt and knead into a soft dough. Add little water if required.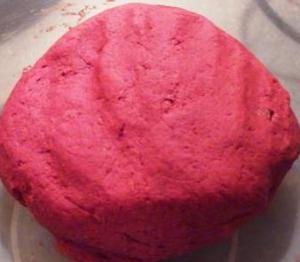 Use minimum water knead a tight dough. Keep the dough tight as the puree releases water and the dough becomes softer after some time.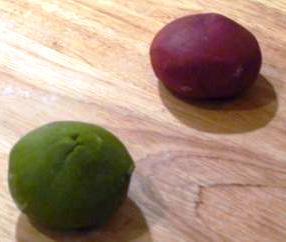 Repeat this with spinach too. Now you have two different coloured dough.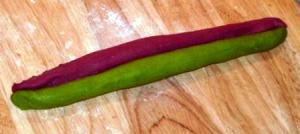 Make each of them to a long string as shown in picture.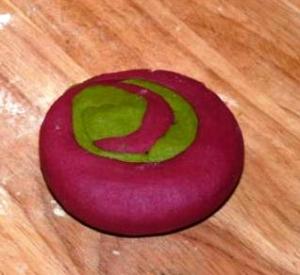 Now roll them to a flat ball.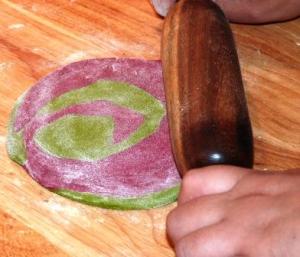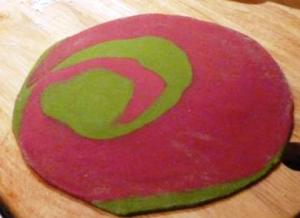 Now make colorful paratha out of them by frequently dusting with flour.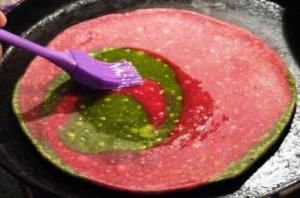 Heat a tawa (skillet) and roast the paratha well by smearing little ghee on each side. When you see tiny bubbles rise on the surface of the paratha flip it.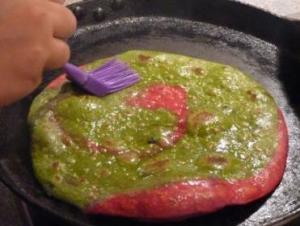 Wait another 10 seconds, lightly smear ghee onto the top and flip over and press lightly the puffed areas with a brush .Your rangeela paratha is ready to serve.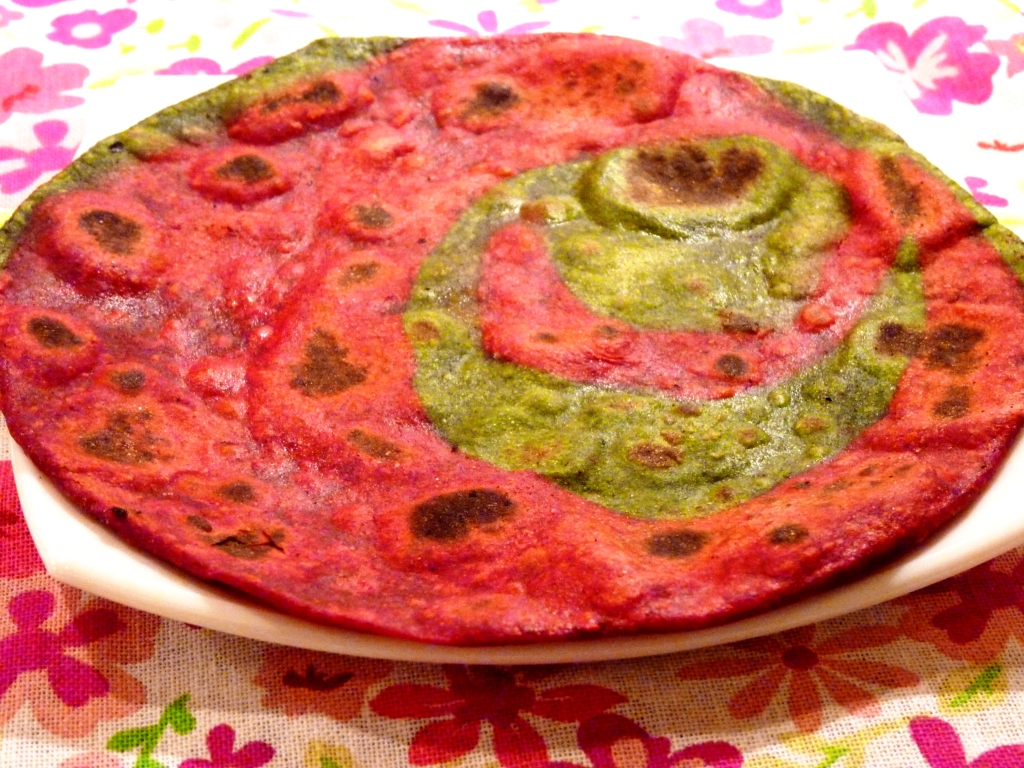 Serve hot with curds and pickle.
TIPS-
You can roll them with any leftover bhaji to make it something like kathi roll.
Serve it with some butter on top to enhance the flavours.
Serve it hot as it will get soggy upon cooling.
Of course, stay tuned for other great recipes .
Enjoy
Happy cooking !!
Thank you