Strawberry Sauce Recipe
Strawberry sauce is a delicious recipe which I wanted to post for a long time but did not get a chance. It is a simple sauce recipe and requires very less ingredients. These days I am trying a lot of strawberries recipes like strawberry smoothie, strawberry shortcake etc. which I will be posting later.
In this strawberry sauce recipe, I have chosen fresh strawberries rather than frozen ones because frozen strawberries needs a lot of time in thawing. While preparing any strawberry recipe, hulling the strawberries is an important step. Hulling means is to remove green leafy top. It can removed very easily by angling a small knife and cut, in a circular motion, around the green leafy top of the strawberry and into the pale flesh directly underneath and the hull is out. Another method that you can use can be to take a straw, hold strawberry's leaf part upward and insert straw from the tail of strawberry that's it, hull is out. Whatever way you like, strawberry gets cleaned without any wastage. For more information you may watch this video.
Another thing which I like about home made sauce is that sugar can be adjusted to taste. I like wee bit tangy flavor in my sauce so I added Lemon juice which is totally optional. I like my strawberry sauce with bits, so I did not puree it. If you like smooth after cooking it you may blend it in a mixer.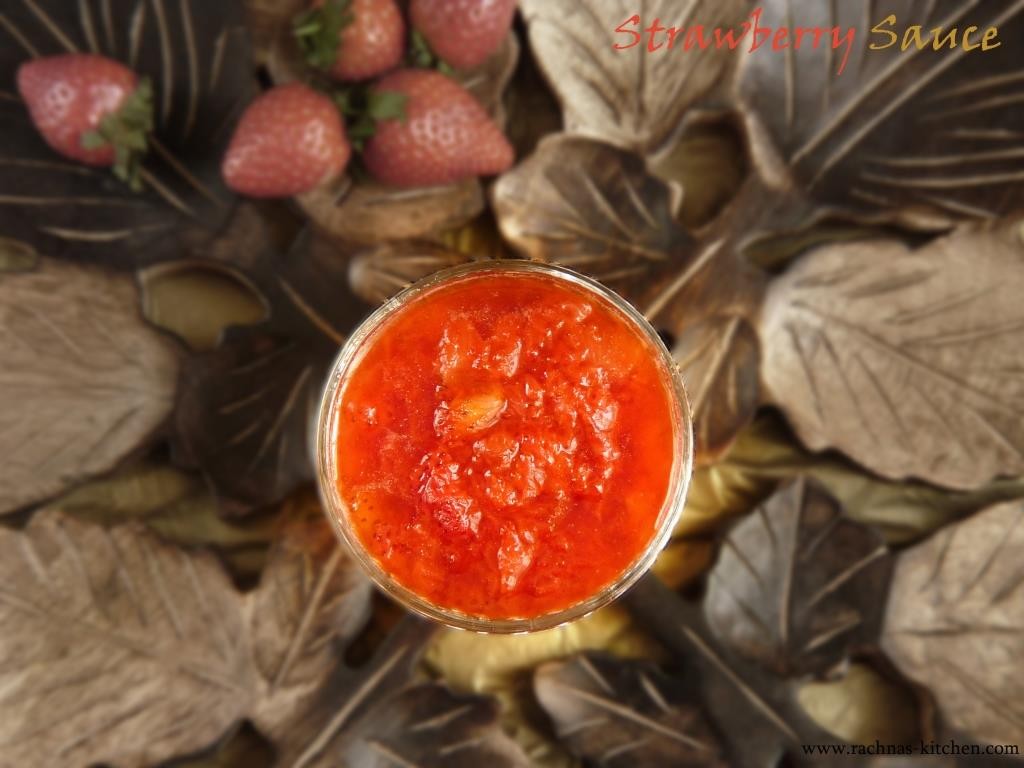 This sauce is a delicious topping  to use with pancakes or any cake. You may like this sauce with moist lemon pound cake. I had made this sauce for egg less pancakes. Here is the pic for pancake recipe which I will post soon.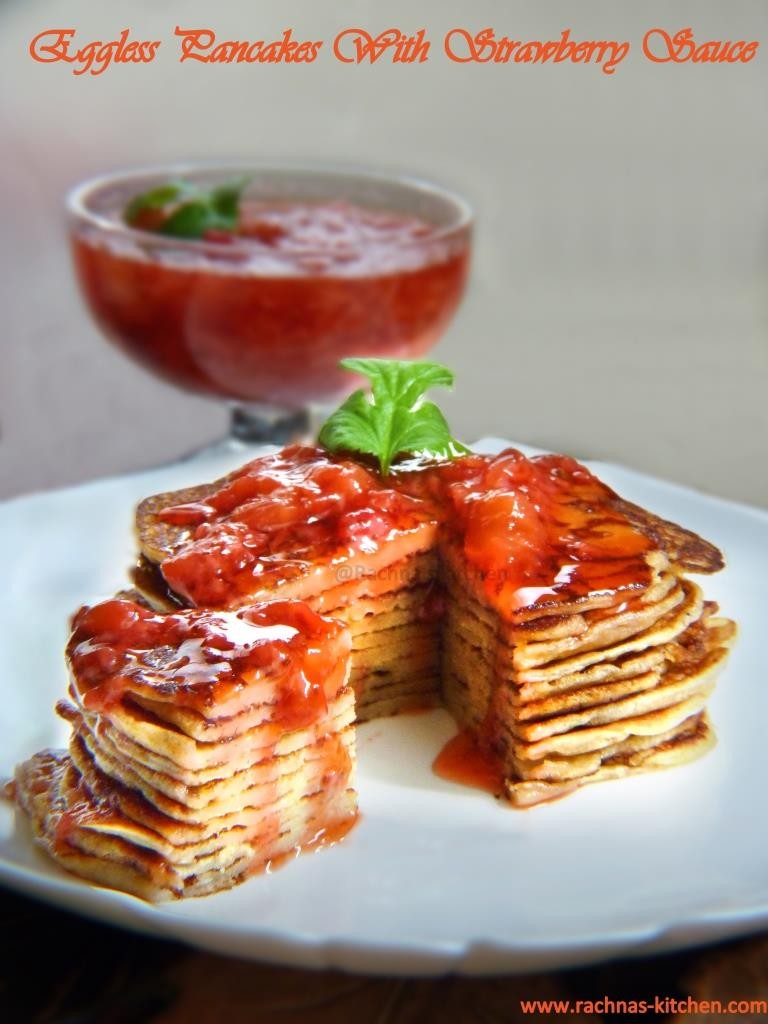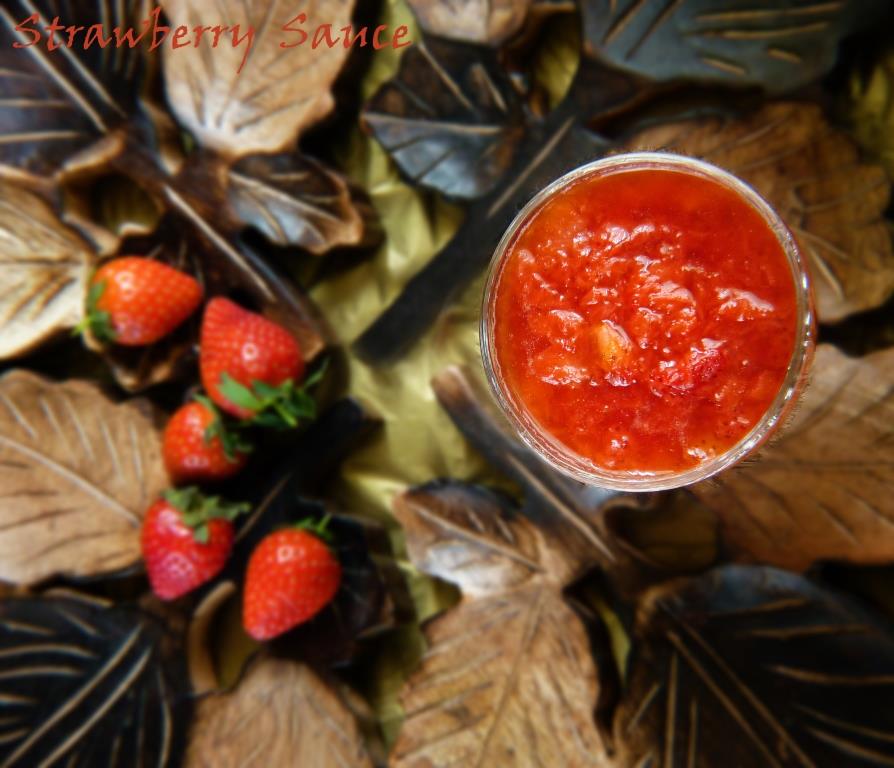 Recipe card – Strawberry sauce recipe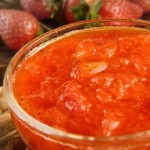 Strawberry sauce
Strawberry sauce is a delicious topping to use with pancakes or any cake. . It requires very less ingredients. Let's go through the recipe.
Ingredients
500

gms frozen strawberries or fresh

1/3

cup

sugar or to taste

½

tsp

vanilla essence

2

tbsp

water

1

tsp

lemon juice

optional

A pinch of salt
Instructions
First wash strawberries thoroughly, then hull them.

Chop all the strawberries.

Heat a heavy bottomed pan on medium low flame and add chopped strawberries.

Add sugar, salt and water one by one and bring to a boil.

Let it simmer over low heat for 10 to 15 minutes.

Turn off the heat and fresh lemon juice to give a tangy flavor to sauce.

Lastly add vanilla essence and serve warm or cold as you prefer.

Strawberry sauce can be stored in refrigerator for about 10 days.