Aloo Baingan curry is an easy north Indian recipe to make, using potato and brinjals mixed with different Indian spices.This recipe is really easy and turns out a delicious dish that tastes great when served with hot Chapatis.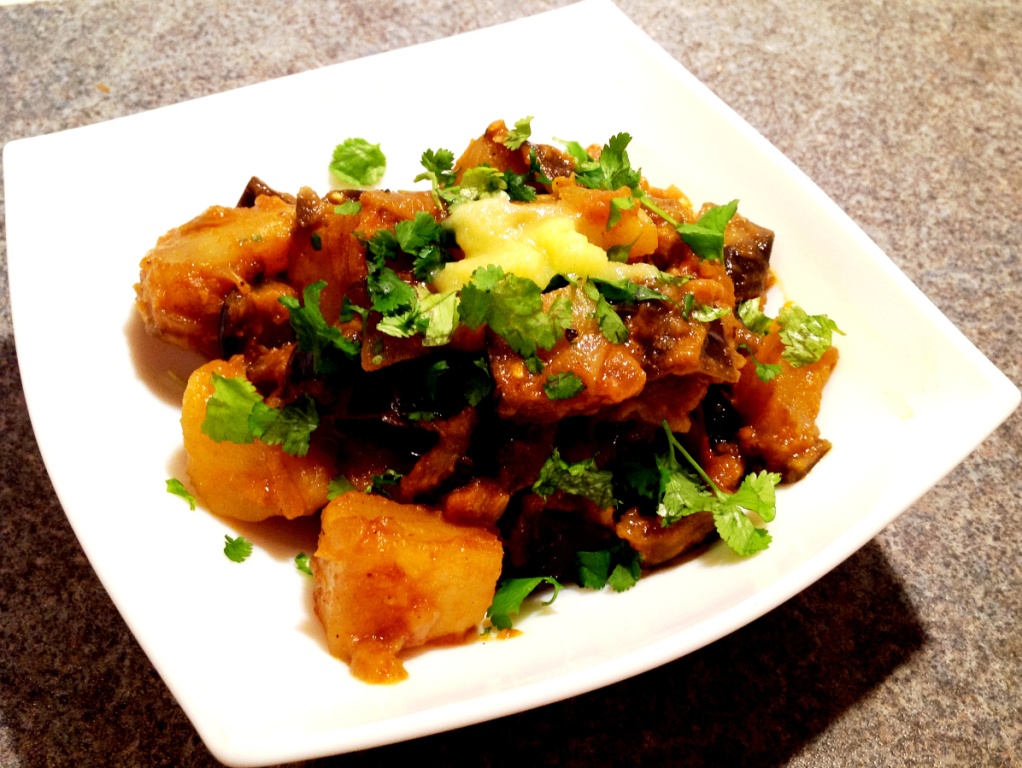 Preparation time-15 min              Cooking time-25 minutes
 Serve-4
 INGREDIENTS
Brinjals,diced-1/2 kg

Potato,chopped-2

Tomato,chopped-1/2 cup

Ginger, chopped-1 tsp

Fresh coriander,chopped 1 tbsp

Turmeric powder-1/2 tsp

Green Chili paste-1 tsp

Coriander powder-1 tsp

Garam masala-1/4 tsp

Salt-to taste
Tempering
Mustard oil-4.5 tbsp

Mustard seeds -1 tsp

Fenugreek seeds-1/2 tsp

Asafoetida-1/2 tsp
Step by step aloo baingan recipe
1. Wash brinjals and chop to make small cubes or make long slices.
2. Peel and chop potatoes in cubes.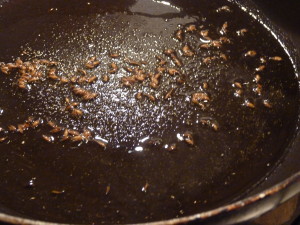 3.In the vessel, add 1/2 tbsp of oil, once the oil heats up, add the cumin seeds ,mustard seeds
fenugreek seeds and let them turn lightly brown.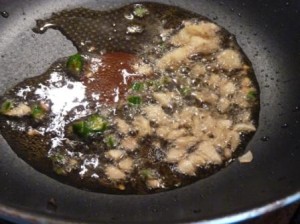 Add ginger green chili paste, asafoetida.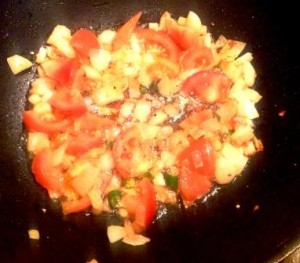 4.Add the chopped tomatoes and saute for 5 min.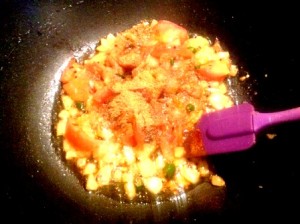 5.Now add turmeric powder, coriander powder and 3 tbsps of water.Add salt and garam masala powder and mix.Stir for few seconds and then cover the pan and cook for approx 5 minutes on medium heat.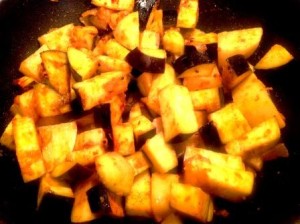 6.Add the potatoes and brinjals to the tomato base and stir well to coat it with masala and salt.Add 1/4 cup of water, reduce flame, place lid and cook for 8-10 min. Stir once in a while in between to ensure they don't stick to the pan or burn.
7.Turn off heat, remove onto a serving bowl. Garnish with chopped coriander leaves.
8.Serve warm with rice or rotis.