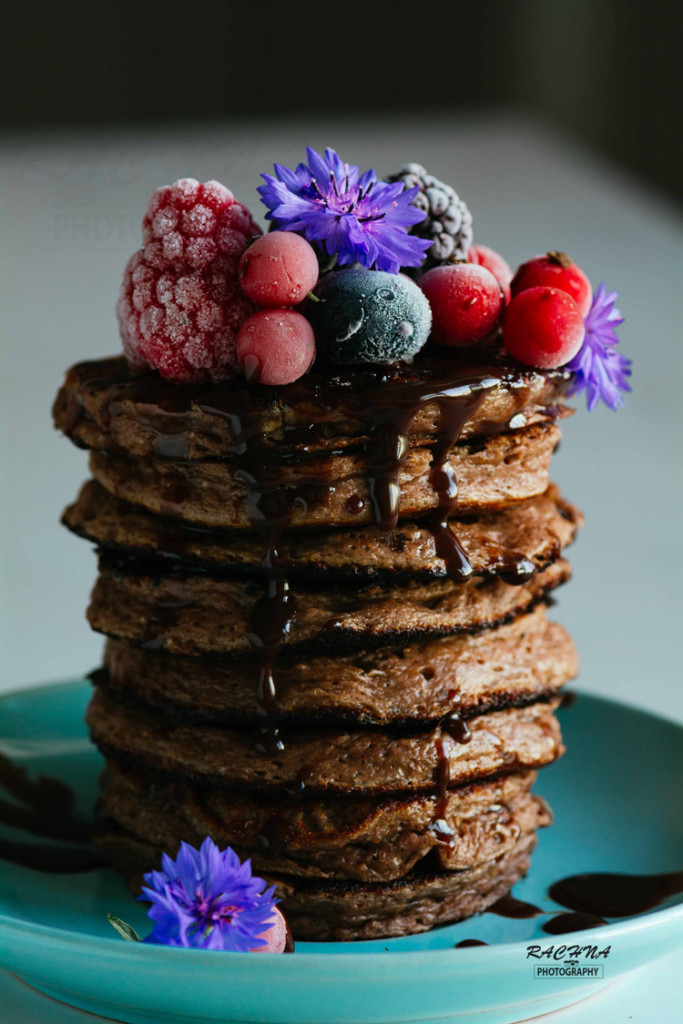 Chocolate protein pancakes are the delicious moist high protein pancakes with delicious warm chocolate topped with frozen berries.
What if I say these 4 pancakes contain 25 grams of protein?
Generally pancakes have bad reputation among healthy foods. For the breakfast, the heavy calorie loaded just leave you full and bloated.
These chocolate protein pancakes are full of nutrients are prepared from just 5 ingredients. And the bonus point is that they are egg free and sugar free.
I have also posted vegan no bake protein bars, eggless walnut protein cake , peanut butter and chocolate protein balls, coconut protein balls no bake, healthy protein brownies.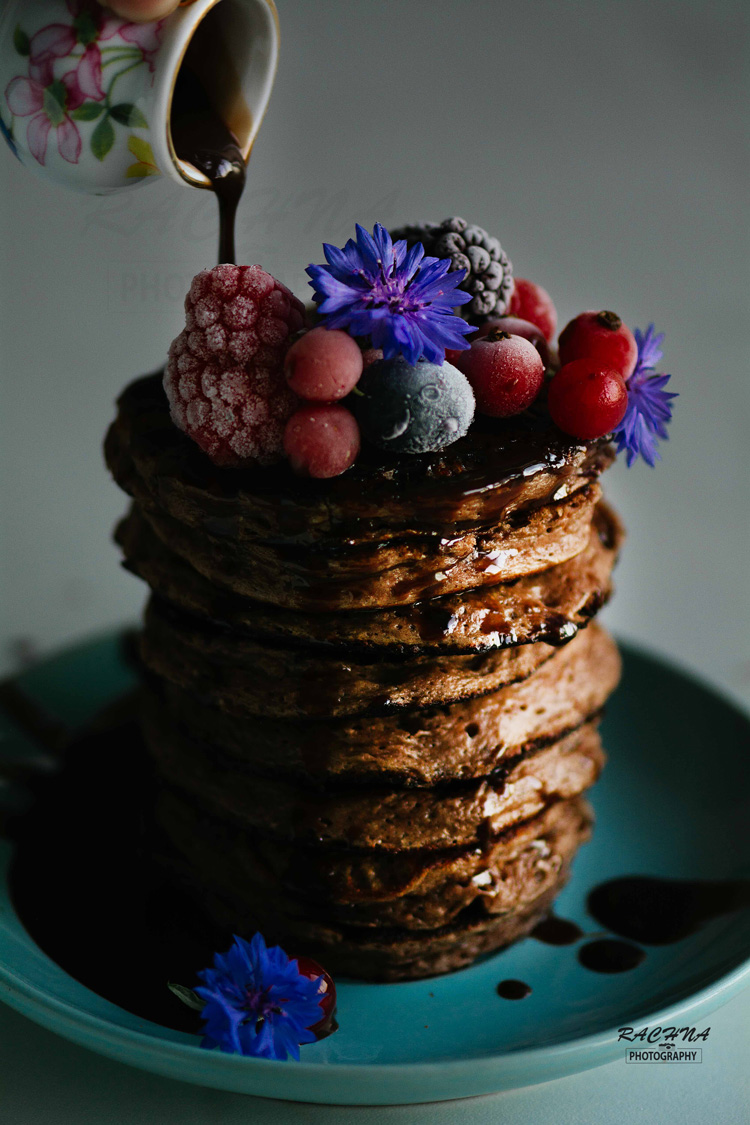 I have had tried pancakes with protein powder before but they turned out chewy and rubbery. After several trials I developed this recipe using banana and milk.
Trust me they are so moist and delicious that you can't stop at one.  This has become my family's favourite weekend breakfast.
In this chocolate protein pancake recipe, the batter is sugar free so I served them warm chocolate syrup. To balance all that chocolaty flavor, I decided to top the stack of chocolate pancakes with some berries.
Trick to make perfect moist chocolate protein pancakes.
Always use moisturiser while making protein pancakes. Moisturisers are ingredients which adds moisture to food. Best moisturisers are bananas, Greek yogurt, cottage cheese, quark or any fruit puree like applesauce.
Do not add too much protein powder. Your pancakes will turn out really dry and rubbery, especially if the powder you're using is whey or casein.
Use high quality protein powder in the recipe.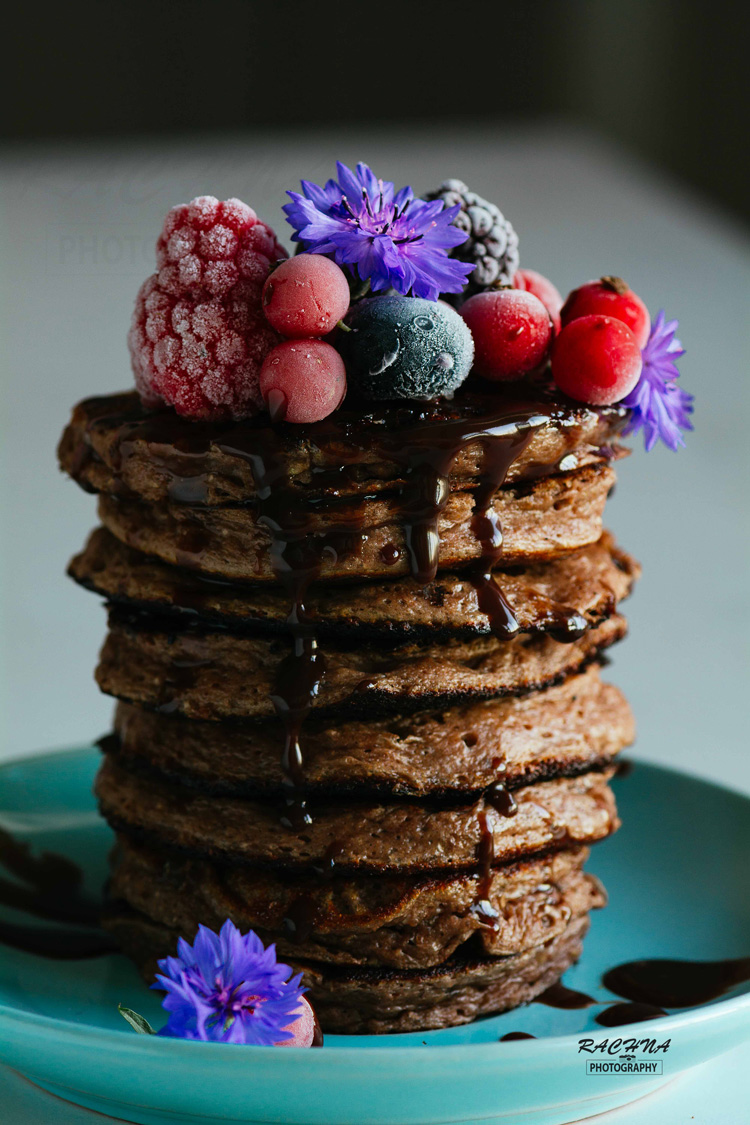 Chocolate protein pancakes with chocolate sauce
Ingredients
2

ripe banana

50

grams

chocolate protein powder

50

grams

whole wheat flour

1

teaspoon

baking soda

1/2

teaspoon

salt

200

ml

milk

1

tablespoon

melted ghee or butter for greasing
Instructions
Mash the banana in a bowl with the help of fork.

Pour the milk in and whip it to combine together.

Then sift protein powder, flour, soda, and salt into the liquid mixture.

Just combine by cut and fold method. Just ensure that there is no flour clumps. It should be a lumpy batter . Do not over mix it.

Heat a skillet on a medium heat. Lightly brush skillet with melted ghee or butter.

Pour two tablespoon batter onto skillet. Gently spread the batter into a 4-inch circle.

When edges starts looking cooked and bubbles on the top, flip it to other side and cook it. It will take around 1 - 2 minutes.

Prepare all like this. Serve immediately with warm chocolate syrup and berries.