First of all I want to wish Merry Christmas 2014 to all of you. Today I am sharing recipe – Chocolate Sponge Cake with fresh whipping cream which is inspired from Gordon Ramsay's recipe of Chocolate Sponge with Ginger. I have modified the recipe according to my taste. The recipe I am sharing now is the one which I found best from my point of view.
Now I shall not waste any more time in chatting so let's see the recipe.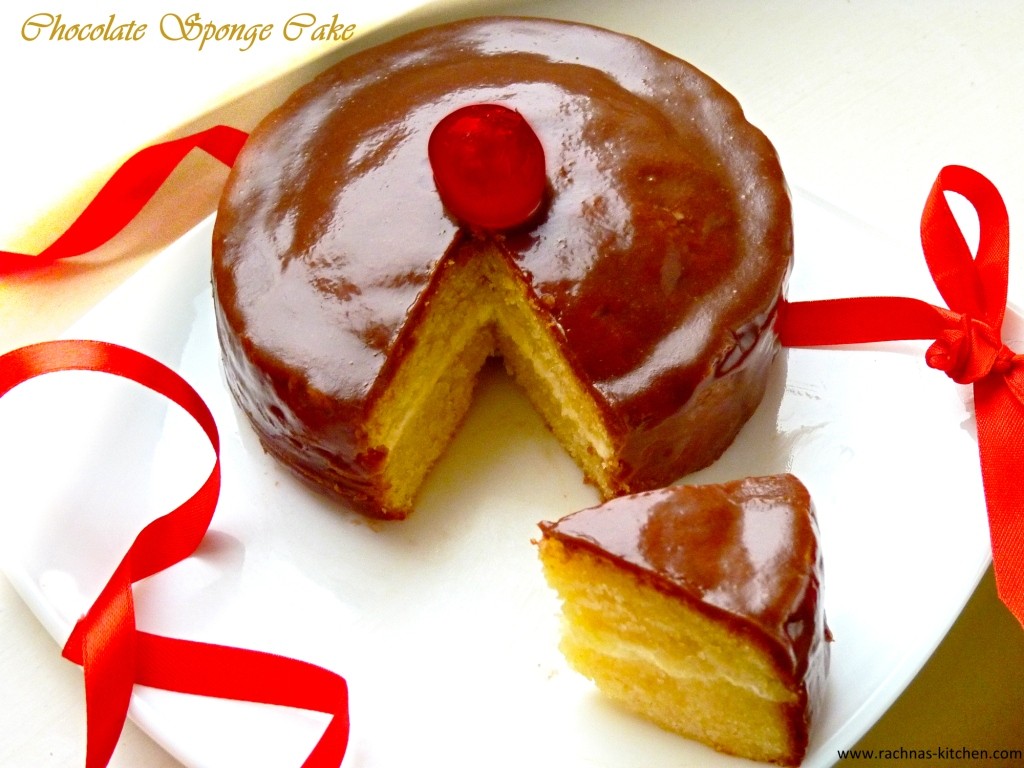 Prep time: 15 mins | Cooking time: 30 mins |
Type: Dessert | Serves: 1 cake
Ingredients:
150 grams butter
150 grams flour
150 grams of sugar
150 ml of cream
2 eggs
1 Tsp of vanilla extract
1 Tsp of baking powder.
1 Cup chocolate Chips
A little bit of milk may be required
Method
Put the butter and sugar into the bowl and cream them using an electric mixer. Start on low speed and speed up when mixture really starts to combine together.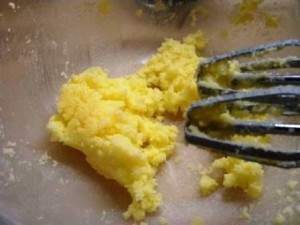 Then add one egg at a time while mixing.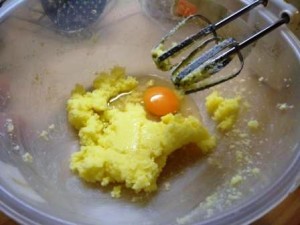 Cream together, until light and fluffy, about 3 minutes. Scrape down the sides of bowl as shown in pic below.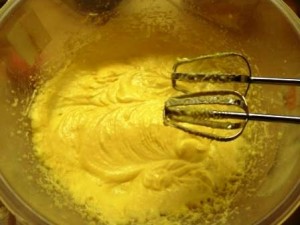 Add a teaspoon of vanilla extract. Now sift flour and baking powder through a sieve. Mix it together till it gets a loose consistency. Add a little milk, if necessary, to create a batter of right consistency(dropping consistency). Give the batter one good final stir with spatula.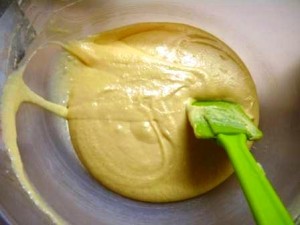 Grease the cake pans and line the bottoms with a parchment round. Grease the parchment and sides of the pan again very well. I use regular cooking spray but you can also use butter or cooking spray with flour. (I made two cakes so took two cake pans)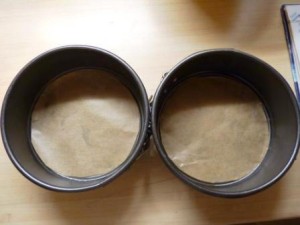 Then pour batter into it. Flatten it out with the back of your spatula and tap the tin a few times to get rid of any air pockets.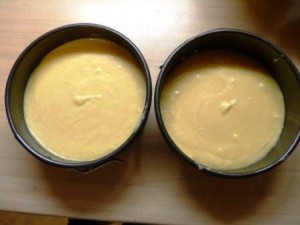 Bake for 30 – 35 minutes in the oven at 180 degrees/gas mark 4 until it gets lightly golden around the edges and a toothpick inserted in the center comes out clean.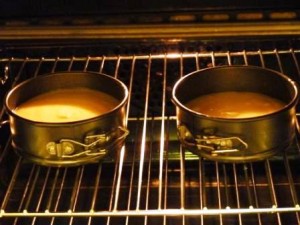 Meanwhile prepare the whipping cream. Pour cream into a container and whisk it by hand till you have a nice light cream. Put it in the fridge while you are waiting for the cake to bake.
Take the cake out of the oven and run a knife around the outside of the sponge cake then push it out of the pan from the bottom.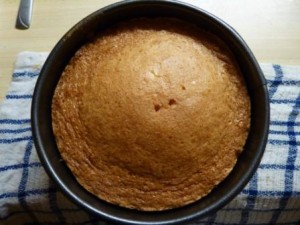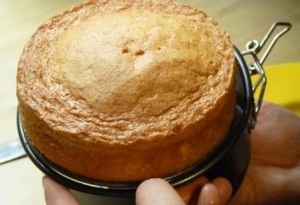 Let the cakes rest in the pans for 5-10 minutes before gently turning them onto a cooling rack to cool completely. Take out the parchment paper from the cake.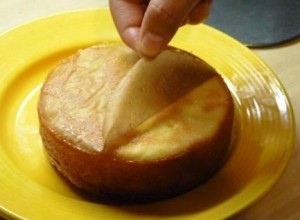 Now prepare the chocolate ganache
In a heavy saucepan, boil heavy cream. Turn off the heat. Add chocolate chips and let it rest until melted. Use a rubber spatula to stir the mixture until all the pieces are melted. Pour it into a room-temperature bowl and cover with plastic wrap. If you allow the ganache to cool completely, the mixture will become firm.
Cut the cake in two halves.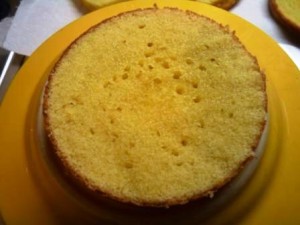 Now put two dollops of whipping cream on one half. Put the top of the cake (other half) on it then pour the chocolate ganache over it till it is thoroughly covered.
Let it sit for half an hour to get set. Your delicious chocolate sponge cake with fresh whipping cream is ready to serve.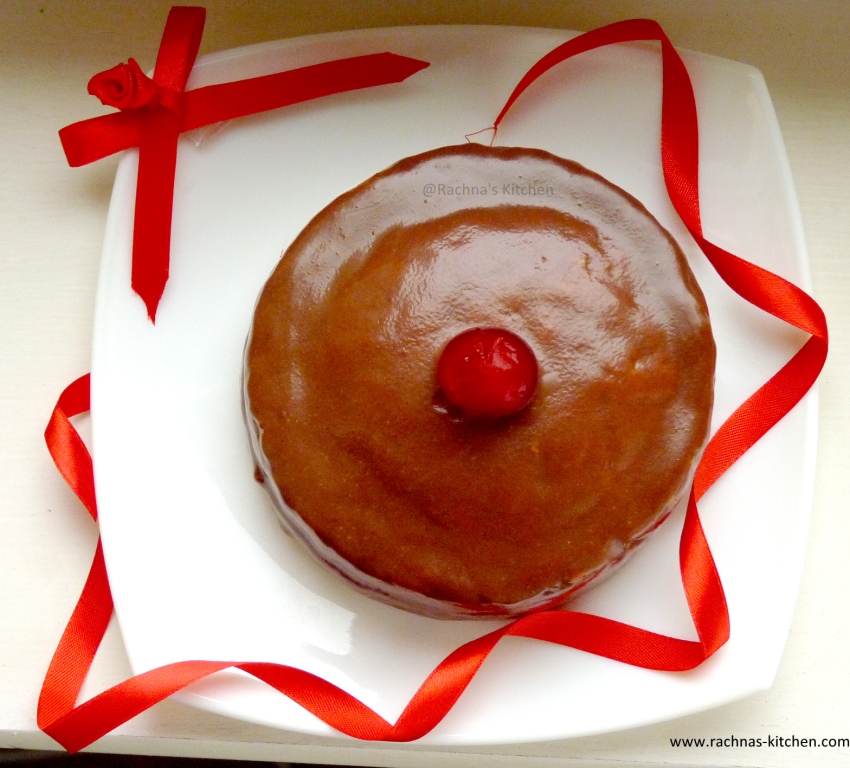 This cake is best eaten the same day it's made, but leftovers can be stored in an airtight container at room temperature for up to 2 days.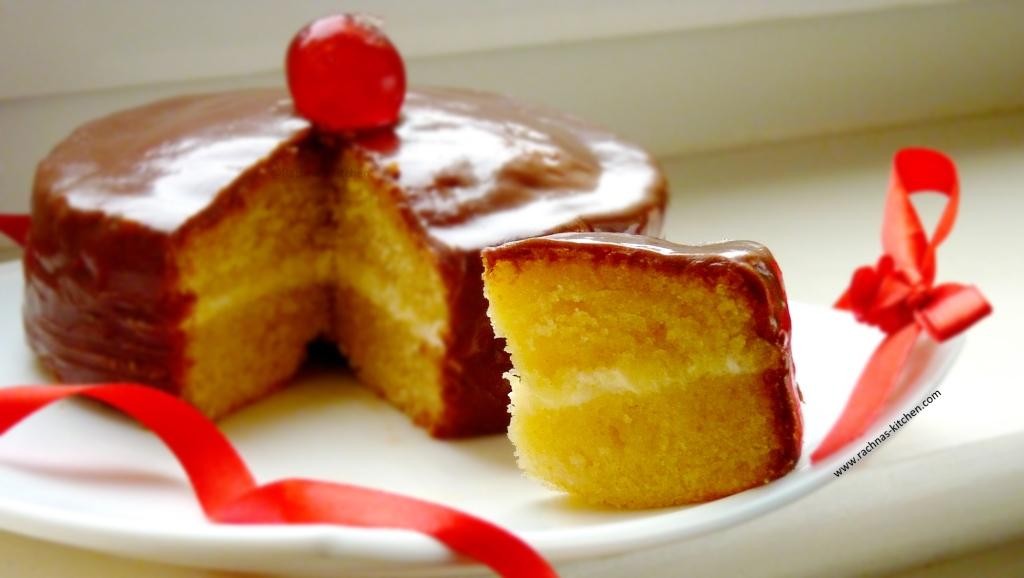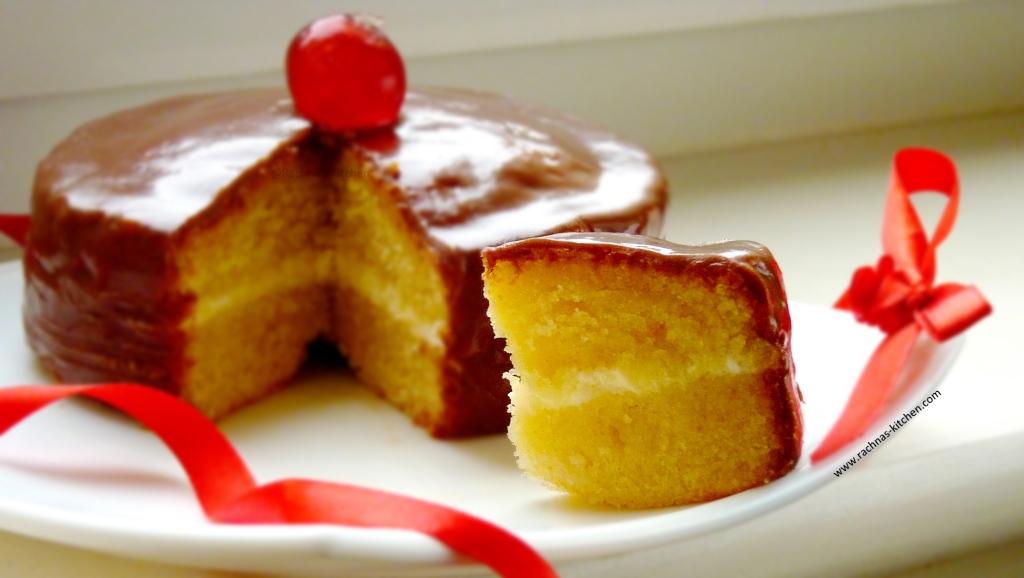 Tips
• Keep an eye while adding milk to the batter. After adding milk, batter should slowly drop off the spoon when held above the container.
• Don't over bake the cake, keep an eye after 20 min of baking.
• I am not a big fan of ginger in my cake, so skipped that step. If you want to make the filling according Gordon Ramsay's recipe, you can  mix the ginger in the cream, icing sugar and whip it together till it forms soft peaks . Fill cream in-between two pieces of cake slices. For detailed steps of Ginger cake recipe, it is best to refer Gordon Ramsay's original recipe – Chocolate Sponge with Ginger.