In food blogging and food photography, fresh herbs and greens are always one the important elements for both recipe development and to enhance the colours and theme in photographs. Although I always try to maintain my inventory but many times I find my kitchen run out of some of them exactly when I am in need . So I was thinking what can I do to avoid runs to shops leaving my work mid-way in such cases, and that's when I decided to grow them in-house. Also the home-grown ones are comparatively cheaper to store-bought ones.
To new starters like me gardening may feel like a big work, but I found it really easy and interesting when I got involved.  Growing any plant in your garden( if it's available) or balcony is an amazing and lovely experience. Providing a right kind of growth environment for growing plants is also very important, these days a lot of people use polytunnels for growing plants at home, garden or even at large scales as farms.
In this post I am sharing very simple and easy way to grow mustard micro greens . The idea is to grow mustard micro greens and herbs in waste plastic box so we can re-use it and also contribute a little in helping save our environment. I re-used one of those Sainsbury's mushroom boxes which are in a rectangular shape.Shallow containers are good enough for micro-greens. This approach to grow greens is not limited to just mustard greens, in fact I have used it to grow several herbs like coriander, spinach, fenugreek leaves etc.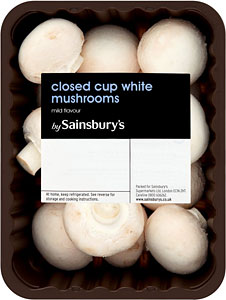 If you don't have that plastic box, you can use any other container available.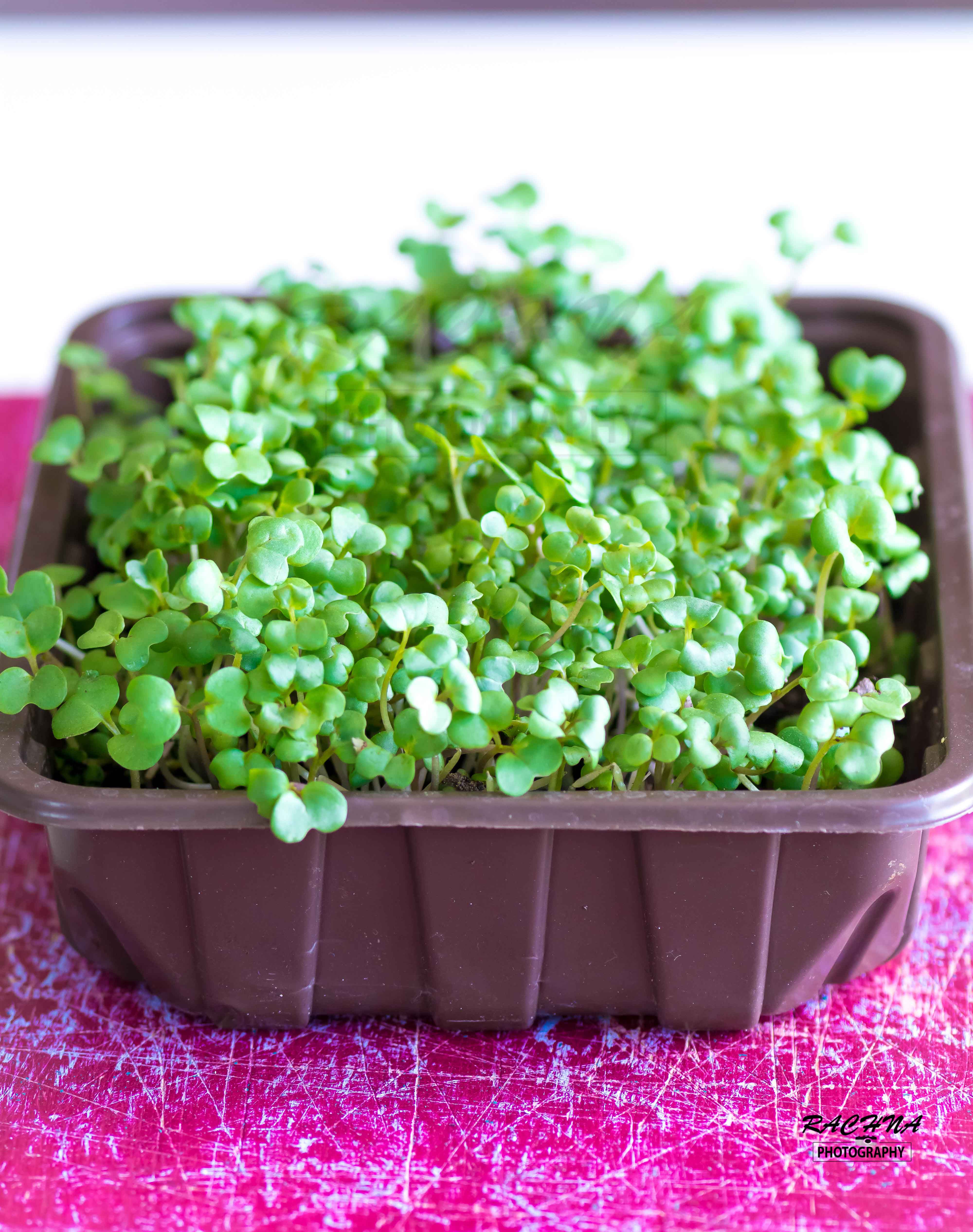 Instructions: How to grow mustard micro greens at home 
Step 1. Take a plastic box, make 2 or 3 holes on the base of container with the help of scissor, just to ensure that extra water flow out otherwise excess water could rot the plants.
Step 2. Fill the box with prepared potting mix up to 2 inch.
Step 3. Scatter the seeds all over the soil, but not too closely as you would do for growing sprouts. Cover it with very little soil or just leave it opened.
Step 4. Moisten soil slightly with a spritz bottle. Do not over water the seeds. Also  don't tamp down the soil either. A loose soil structure is the best, it facilitates good root run and faster growth of the seedlings. Then cover the box with cling film to ensure the right temperature. Also place them at warm place
Step 5.  After 2 or 3 days you will hopefully see some small seedling are growing. Then you can open the cling film and again moisten the soil.
Step 6. Mustard greens can be harvested after five days of growing.
Aren't they easy to grow at home. Growing micro greens at home is a great way to get organic nutrition and free from pesticides. You can add them to salads, sandwiches, or burgers.