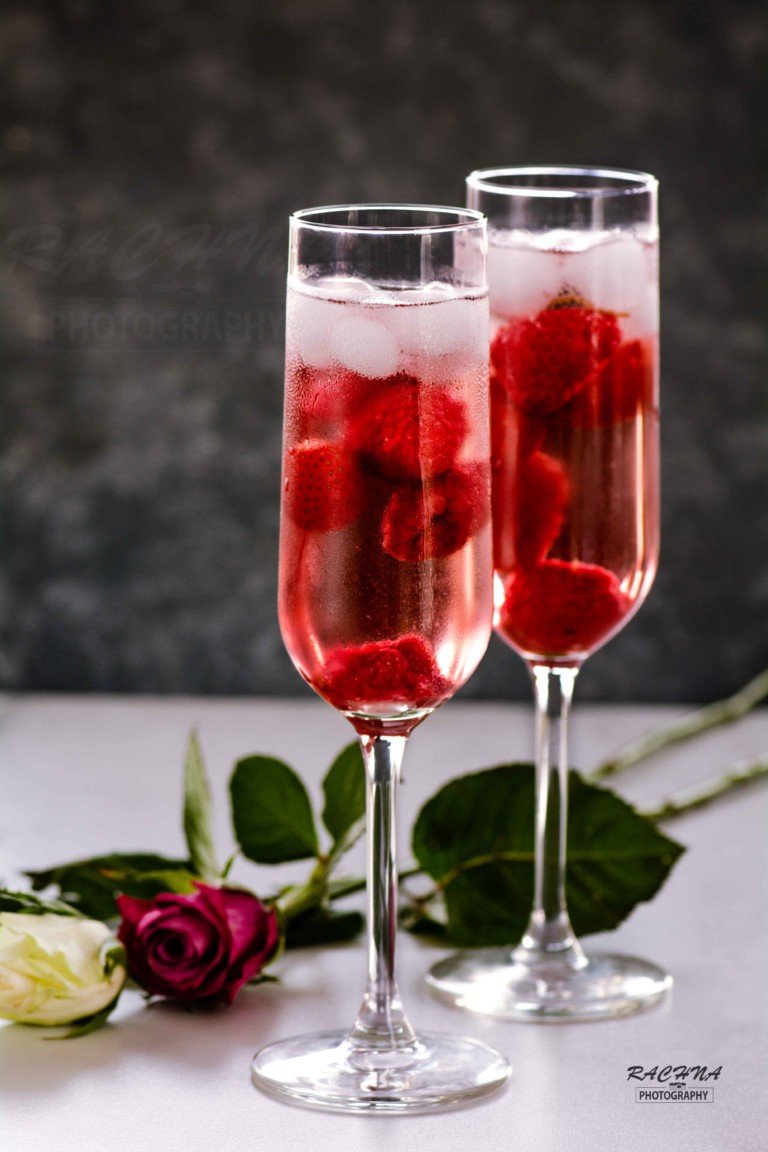 Raspberry Sangria Mocktail – A delicious amalgamation of  raspberries syrup with sparkling sweet grape juice topped with refreshing raspberries.
Hope you all are enjoying this new year after spending a good time together with family. I too enjoyed weekend with my family. Holiday time is a great opportunity to enjoy, relax and complete those things which are left in a corner for several days. Next month valentine's day is coming. I was trying to figure out the recipes for that special occasion. After going through much researching and thought process I compiled a list of some good recipes. Raspberry Sangria Mocktail is of them. I will be blogging more recipes on valentine's day so stay tuned.
I always excited to try mocktail rather than cocktail because it's not just restricted to adults. It could equally be enjoyed by  kids and elders who don't prefer cocktail. Basically mocktail is a cocktail without alcohol, it is a blend of beverages like iced tea, juices, fruits like berries . Mocktail originate from the word "Mock" which means mimic or to imitate.
I make this juicy, fruity raspberry sangria frequently in my parties and special occasions. It's just like icing on the cake.
Recipe is very simple and calls for just 3- 4 ingredients. Let's check the recipe.
Looking for more mock tails, here they are
Raspberry Sangria Mocktail recipe card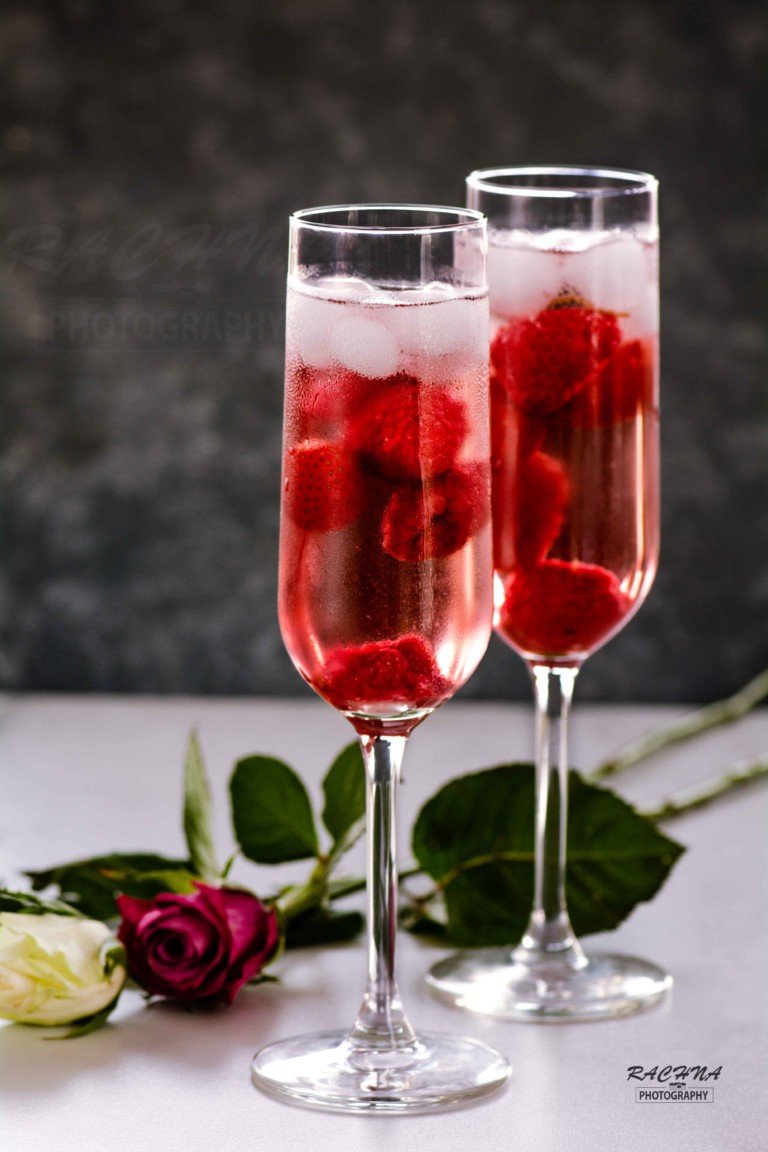 Raspberry sangria mock tail recipe
Course:
Beverages/ Drinks
Ingredients
For Raspberry sangria mocktail
1

cup

white grape juice

4

tablespoons

raspberry syrup

given below

1/4

cup

pomegranate juice

4

ounce

raspberry vodka

optional to make cocktail

Ice
Raspberry Syrup
1/2

cup

raspberries

1/4

cup

water

1/4

cup

sugar
Instructions
In a cocktail shaker, add grape juice, raspberry syrup, pomegranate juice and (vodka) if adding and ice. Shake until combined and then strain into a glass. Garnish with raspberries. Stir before drinking.
For raspberry syrup
Place sugar and water in a saucepan and heat over medium heat, stirring until sugar is dissolved. Remove from heat and let cool slightly. Add raspberries and mash them up good! Strain mixture.