Here comes my self invented tandoori recipe. I loved this recipe for two reasons -one is that it is tandoori  and second it's very rich in nutrition because it contains high value of protein. Generally I don't like eggplant but love them in this recipe. It requires a little exra effort but the appreciation that you get from your family makes it worth. Let's see the recipe.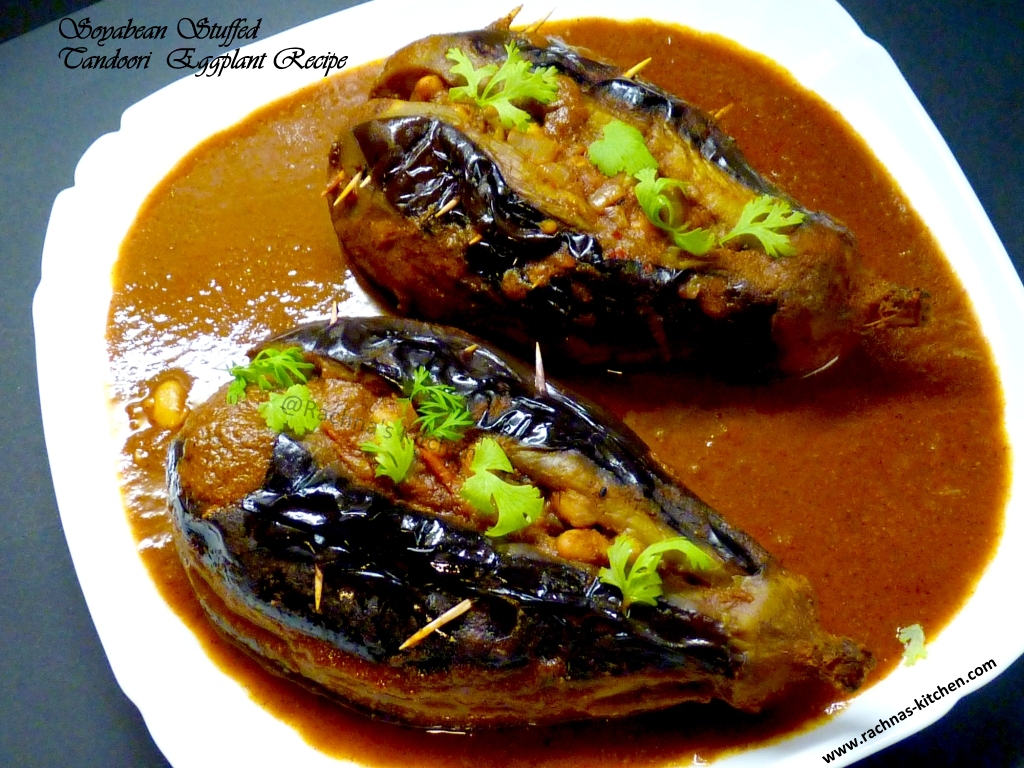 Prep time: 20 min | Cooking time: 40 mins |
Type: Main Dish| Serves:4
Ingredients:
For stuffed tandoori eggplant
2 eggplants
1 cup soaked and boiled soyabean
1 Tomatoes(Chopped)
1 Small Onion (Diced)
2 Garlic Cloves (Sliced)
6 Tbsp Vegetable Oil
1 Tsp Red chili powder (according to taste)
1Tsp Green chilies
1/2 Tsp cumin seeds
1 Bunch Fresh Parsley/Corriander(optional)
Salt according to taste
For curry
1 tsp Fennel seeds
1 tsp Mustard seeds
1 tsp Corriander seeds
¼ tsp Asfoetida powder
¾ tsp turmeric powder
¼ tsp garam masala
¼ tsp amchur powder
1/2 cup of onion
3 Cloves of garlic
1 inch piece of ginger
Salt according to taste
Method
Peel the eggplants from three sides as shown in picture below. It helps to stuff the eggplants easily and they hold there shape after being cooked.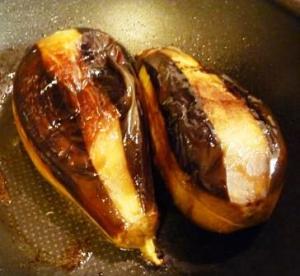 Cook the eggplant in a pot, add 2 tbsp vegetable oil. Make slits, be sure not to break the eggplant, you need to stuff these with the soyabean filling. Fry them till changes colour to brown.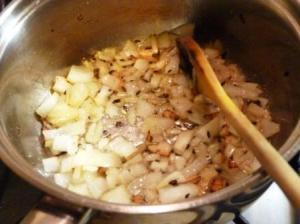 Meanwhile heat another pan with 2 tbsp vegetable oil. Add cumin seeds followed by onions. Cook until they get translucent.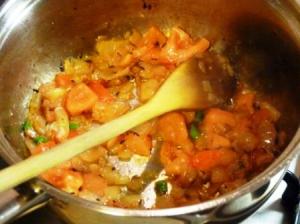 Add sliced garlic to the fried onions. Add tomato and green chilies stir.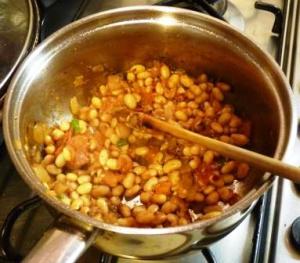 Add soyabean to the mixture and continue cooking until it gets well combine.
Add red chili powder and salt, and stir well. Leave aside to get it cool. (Allow the eggplants and soyabean mixture to cool down before you start stuffing.)
Follow the steps for stuffing as shown in pictures below-
Step -2 : Prepare the gravy
In a mixture jar take all the spice together to blend in powder form.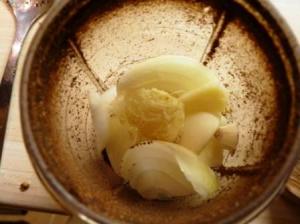 Add ginger, garlic and onion in the same jar and blend again.
In a wok heat one tbsp of spoon of oil for 2 min. Add the spice mixture into oil and fry it till gets cooked. Add other spices (asfoetida powder, turmeric powder, garam masala, amchur powder).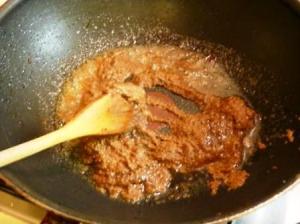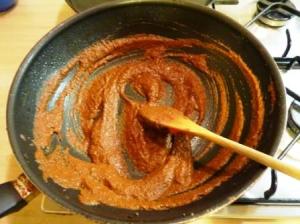 Now add 1 cup of water to make thin consistency of gravy and drop stuffed egglants into it .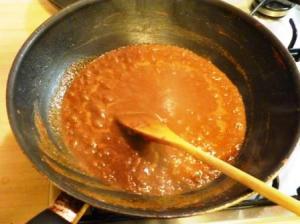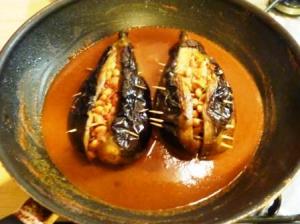 Cover the wok with a lid. Let it simmer for for next 5-8 min and switch off the flame.
Your Soyabean Stuffed Tandoori Eggplant is ready to serve with chapati or rice.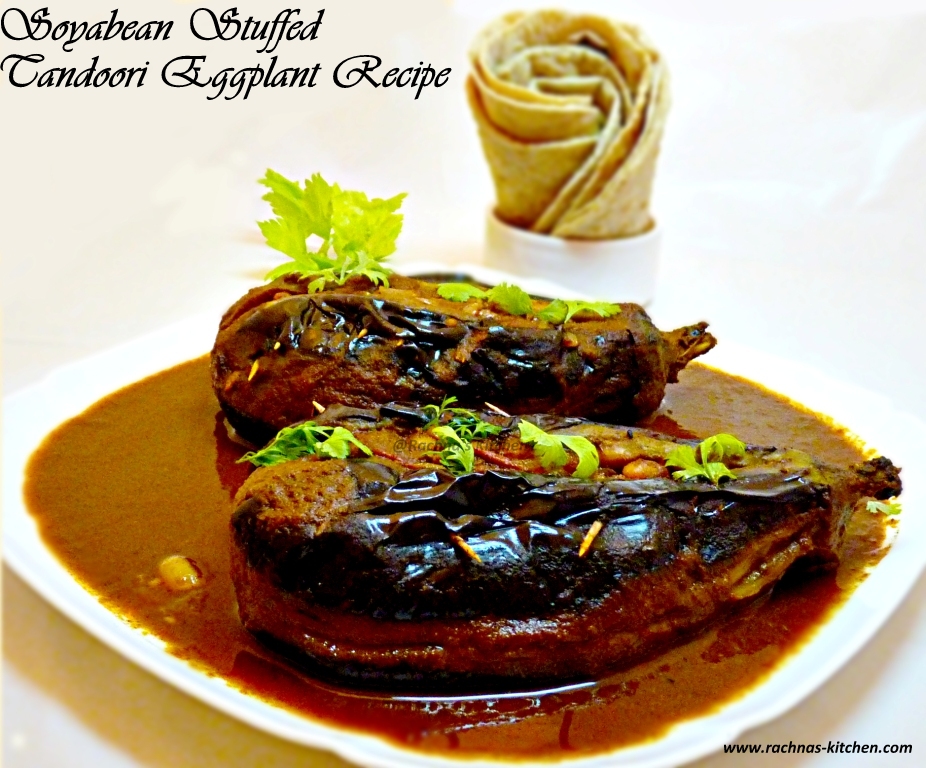 Tips
You can use tandoor to grill the eggplants if available.
You may use tandoori masala to make gravy.
Soyabean can be replaced with any vegetable you like.