These chocolate chips cookies are treat no matter what the age or the occasion. Everyone enjoys it with a glass of cold milk or a cup of coffee. These are absolutely the most amazing chocolate chip cookies ever! They are crisp on the outside yet soft and chewy in the middle.Its really simple and easy.I loved it.Lets see the recipe.
Prep time: 15mins | Cooking time: 15 mins | Total time:30 mins
 | Makes: 40 cookies |
Ingredients
1 cup (2 sticks) (226 grams) unsalted butter, room temperature
3/4 cup (150 grams) granulated white sugar
3/4 cup (160 grams) firmly packed light brown sugar
2 large eggs
1 1/2 teaspoons pure vanilla extract
2 1/4 cups (295 grams) all-purpose flour
1 teaspoon baking soda
1/2 teaspoon salt
1 1/2 cups (270 grams) semisweet chocolate chips
Method
Preheat oven to 375 degrees F (190 degrees C) with rack in center of oven. Line baking sheets with parchment paper.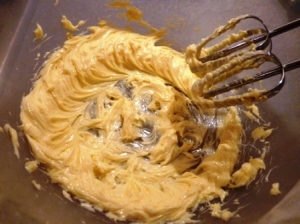 In the bowl beat the butter until smooth and creamy with your hand mixer as above shown in picture.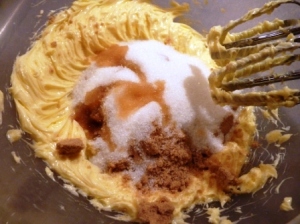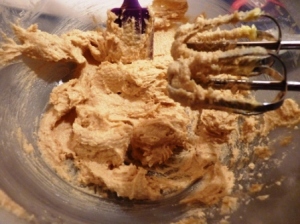 Add the white and brown sugars and beat until fluffy about 2 minutes.Make sure sugar is incorporated well.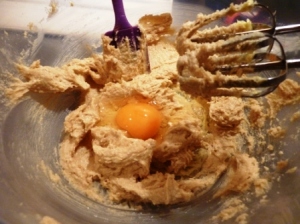 Now beat in eggs, one at a time, making sure to beat well after each addition. Add the vanilla and beat until incorporated.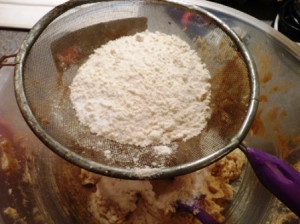 Sieve dry ingredients (flour, baking soda, and salt)directly to the egg mixture and beat until incorporated.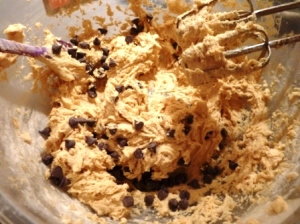 Add chocolate chips .If you find the dough very soft, cover and refrigerate until firm (from 30 minutes to 1 1/2 hours).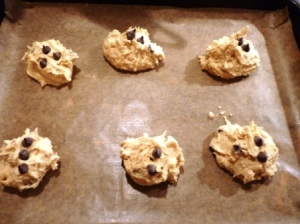 Drop about 2 tablespoons of dough onto the prepared baking sheets. Bake about 10 – 14 minutes , or until golden brown around the edges. Cool completely on wire rack.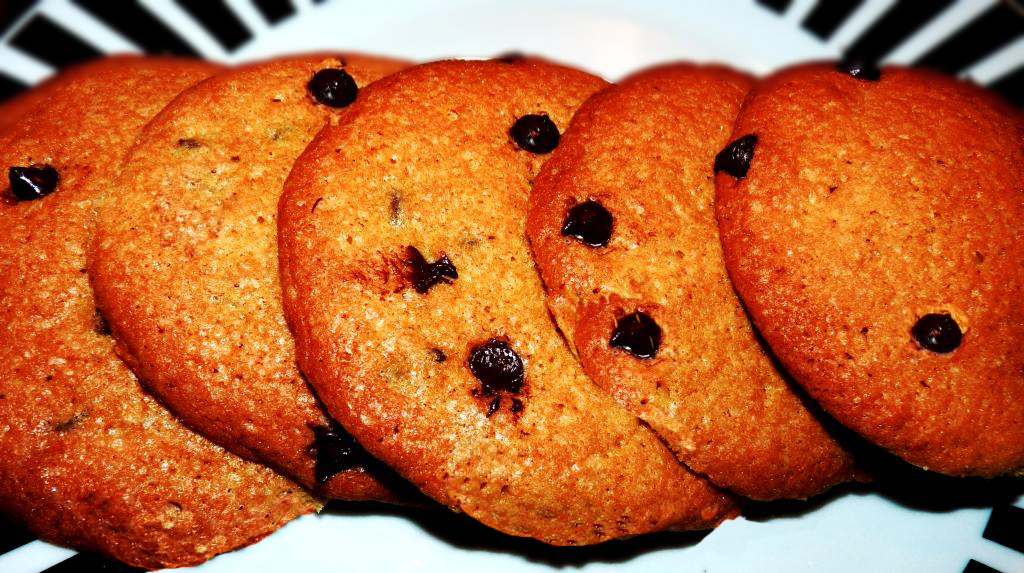 Tips
You can replace chocolate chips with any kind of nuts you like .

How To Freeze the remaining dough

– Form the dough into balls and place on a wax paper lined baking sheet. Freeze and then place the balls of dough in a plastic bag, seal, and freeze. When want to bake, simply place the frozen balls of dough on a baking sheet and bake as directed .You may have to increase baking time a few minutes.
Make it as I made you will be very proud of yourself.
If you found this post useful, I would really love it if you pin it or share it with your Facebook friends. It will keep me motivated.
Of course, stay tuned for other great recipes .
Enjoy
Happy cooking !!
Thank you