Phalahari Cashewnut Chutney is a condiment which can be eaten during fasting days or if you are on vegan diet.
Phalahari Cashewnut Chutney has no garlic and no onion. It has mild, tangy and creamy flavor due to it's ingredients. Its tastes so good, even I make it on regular days quite frequently. During fasting days rock salt is used, if you are preparing it on a regular day just substitute rock salt with regular salt or black salt. Addition of cashews gives a new dimension to it. Once you try, I am sure you would make it again and again 🙂
If you are looking for fasting recipes, you may like Vrat wale aloo rassedar , Spinach Raita ,Sabudana Chaat, Sabudana Vada Recipe, Carrot Coconut Truffles, Jeera aloo recipe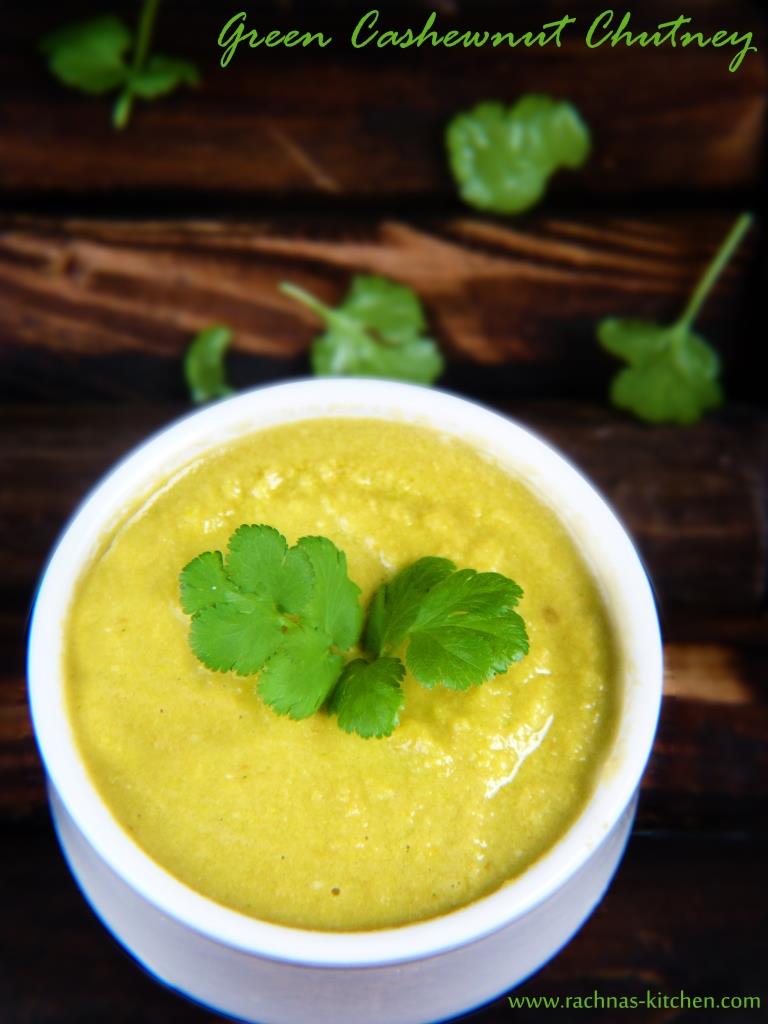 Ingredients
1 cup coriander leaves
1 green chili
1 tbsp cashew nuts (soak in water for 15 min)
1 small size tomato
1 tsp lemon juice
rock salt (sendha namak) to taste
Method
Wash all veggies thoroughly to remove all dirt specially from coriander leaves.
Roughly chop tomatoes and coriander leaves.
In a grinder add all the ingredients and grind into smooth paste.
Transfer prepared Phalahari Cashewnut Chutney  in a bowl and serve with any fasting snack like sabudana pattice, sabadana chat.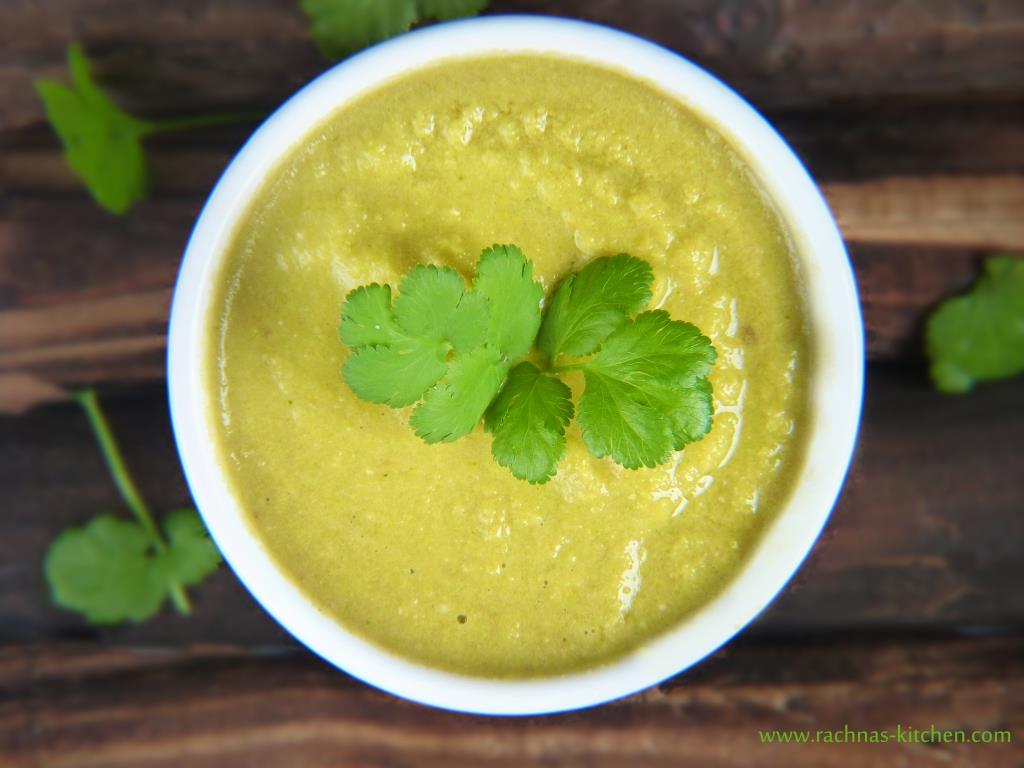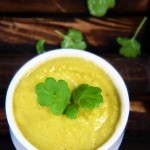 Phalahari Chutney Recipe - Green Cashewnut Chutney Recipe For Fasting
Phalahari chutney is a condiment which can be eaten during fasting days or if you are on vegan diet. It has no garlic and no onion. If you are looking for fasting recipes, you may like Vrat wale aloo rassedar , Spinach Raita Sabudana Chaat , Sabudana Vada Recipe , Carrot Coconut Truffles , Jeera aloo recipe
Ingredients
1

cup

coriander leaves

1

green chili

1

tbsp

cashew nuts

soak in water for 15 min

1

small size tomato

1

tsp

lemon juice

rock salt

sendha namak to taste
Instructions
Wash all veggies thoroughly to remove all dirt specially from coriander leaves.

Roughly chop tomatoes and coriander leaves.

In a grinder add all the ingredients and grind into smooth paste.

Transfer prepared chutney in a bowl and serve with any fasting snack like sabudana pattice,sabadana chat, sabudana khichdi