Holi recipes collection
When I hear word "HOLI" , first thing that comes to my mind is colour. Holi is an important festival of Hindu culture. It is known as the festival of happiness, love and brotherhood. In my childhood, I remember that me and my brothers used to wake up early in the morning in felicity of festival and we would start playing Holi colours as soon as we were allowed to. Those memories are nostalgic. Love that good time.
Holi is also a festival when each household prepare a variety of recipes at home, which are then served to guests who come to visit at home for giving there best wishes during holi.
Popular recipes of northern part of India- Shakarparas (a sugar-coated deep fried snack) and gujiya or gujhia (a recipe similar to samosa but sweet in taste with fillings which may contain dried fruits, coconut, khoya etc.)
In Gujarat, sweet khichdi (a sweet rice dish) and sweets like kheer and halwa are made on this occasion.
In Maharashtra-Pooran Poli (a stuffed sweet flatbread) is a very popular.
Few holi recipes listed below from my kitchen, Hope you like them.
Try and Enjoy !!
Wish you all "Happy Holi 2017"
 Gujiya Recipe With Mawa, Karanji Recipe | Baked & Fried Gujiya

Gujiya is an important sweet which is usually made on the occasion of Holi .It tastes awesome. It is very easily available in India but in foreign countries its little difficult to find so why not to try at home .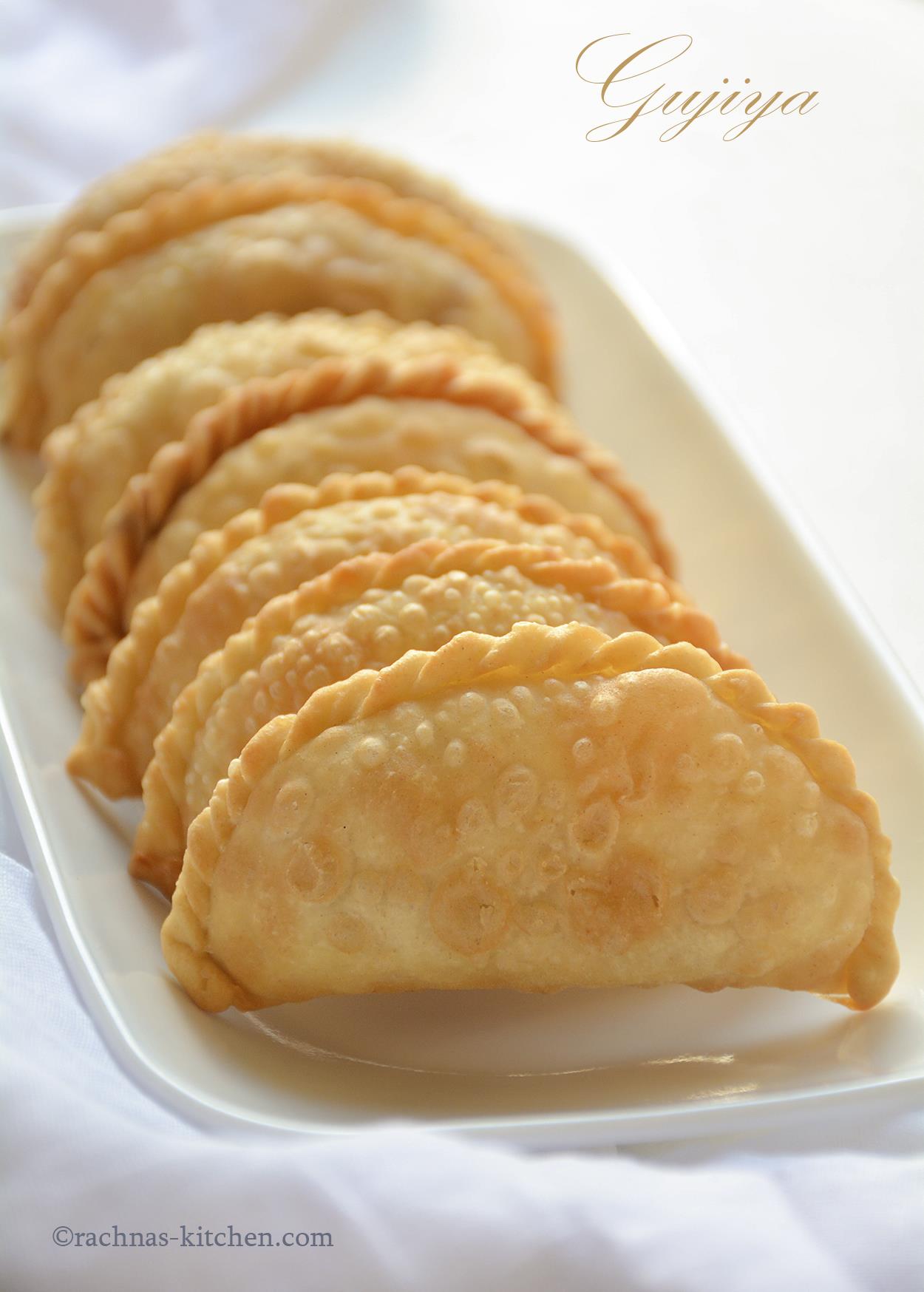 Instant malpua recipe with condensed milk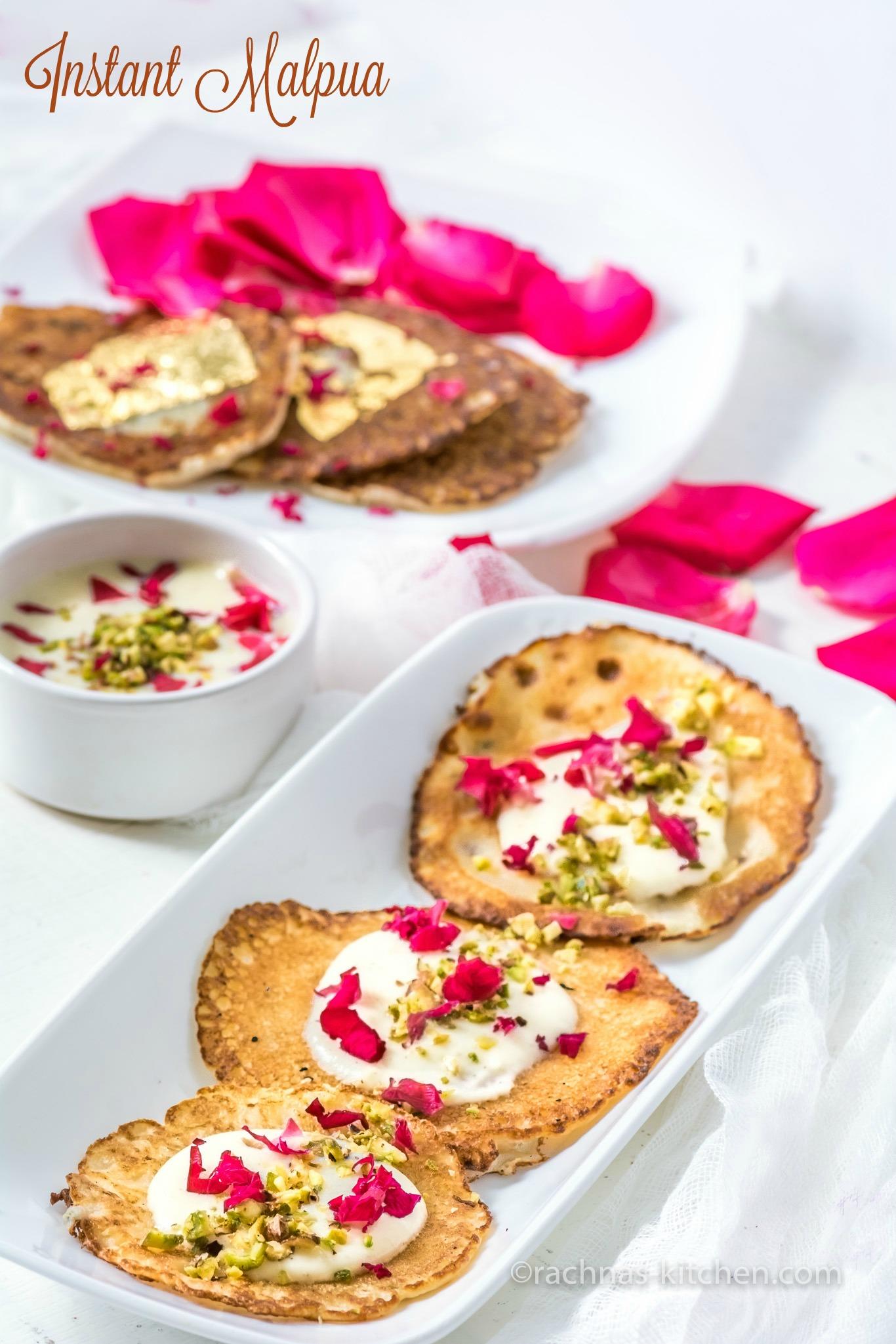 Traditional jalebi recipe without yeast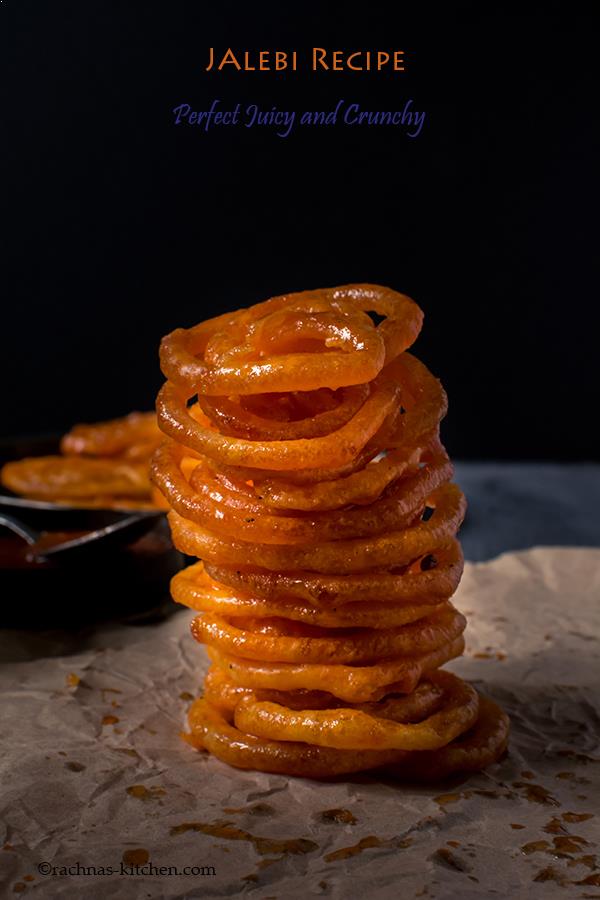 Rasmalai is one of the most popular and delicious Indian desserts. It is easily available in market and it looks daunting to make it at home, however against all the fear this is a very easy recipe to make it home. Try it this Holi.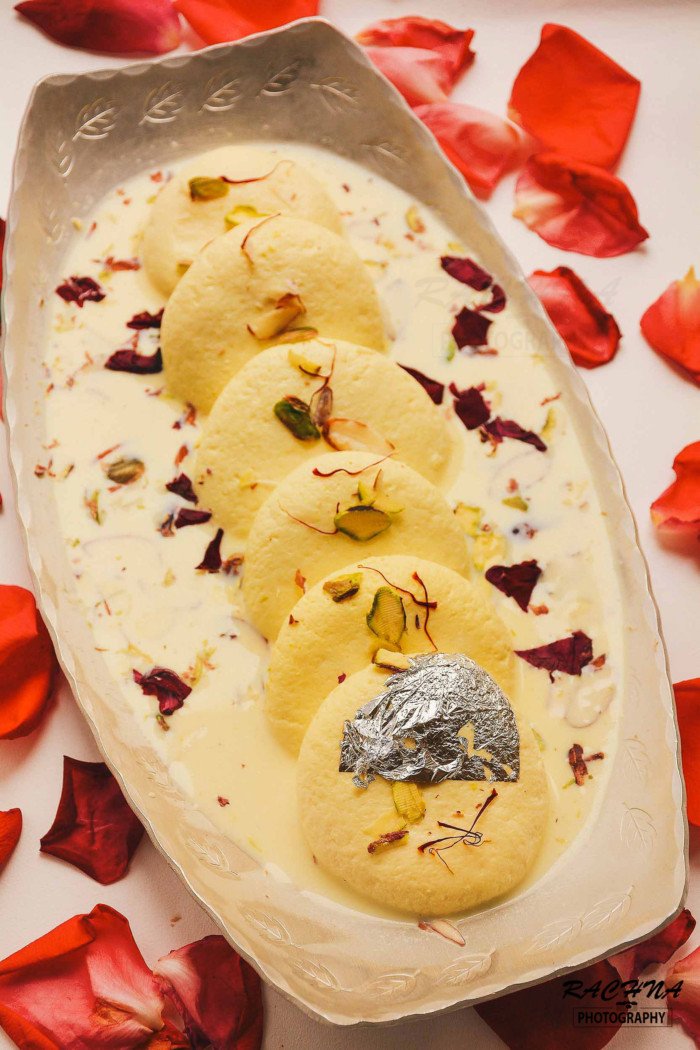 There is a saying on how to make jalebi just do 'round and round and round and round and full stop', yes its that simple. Try this instant jalebi.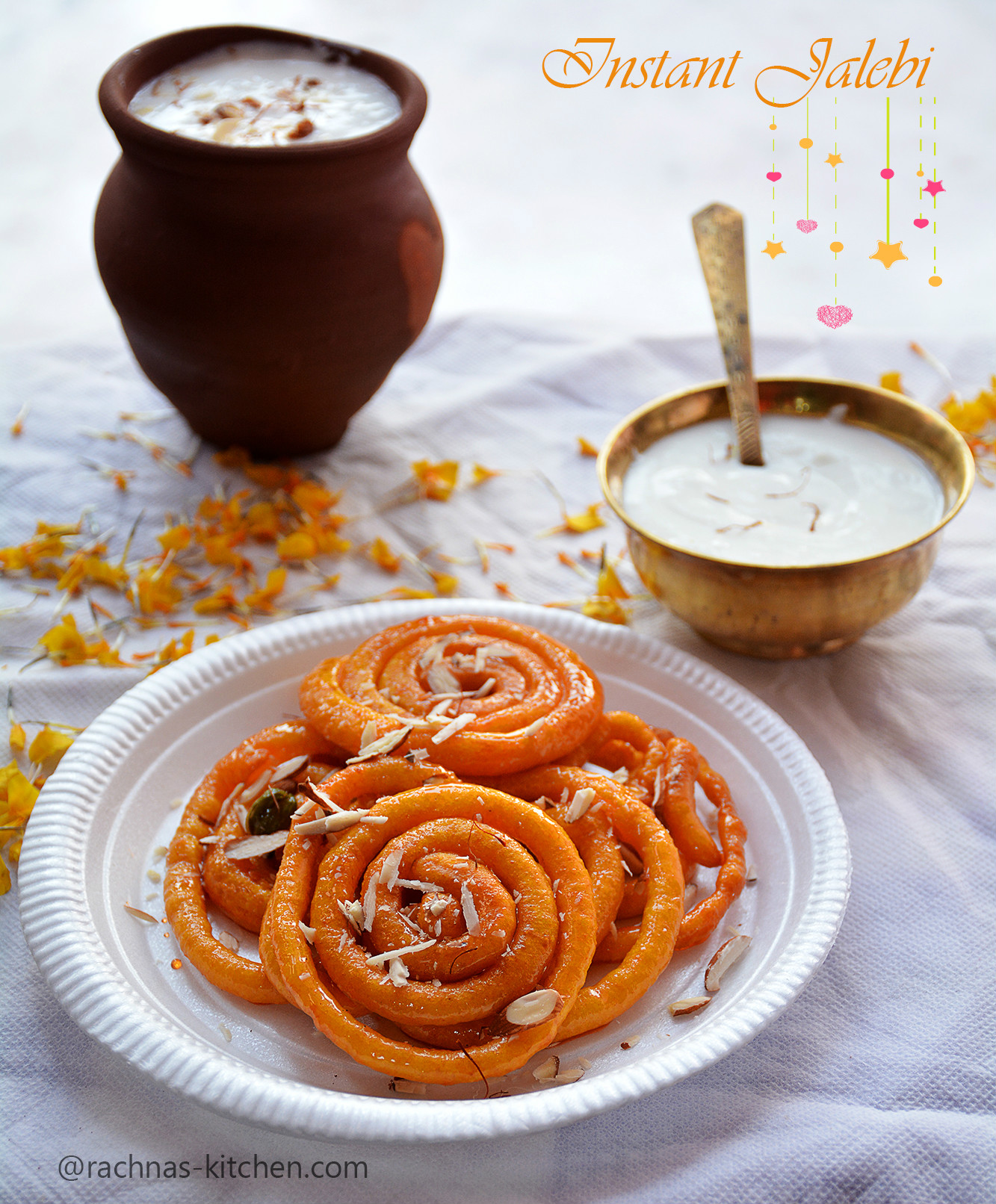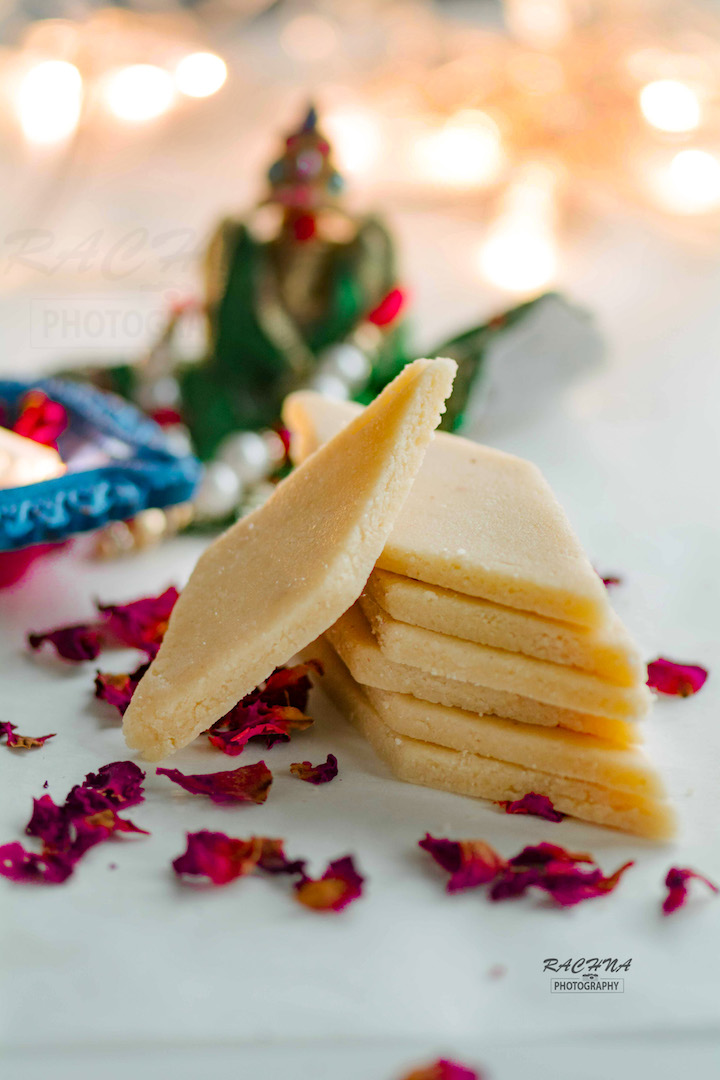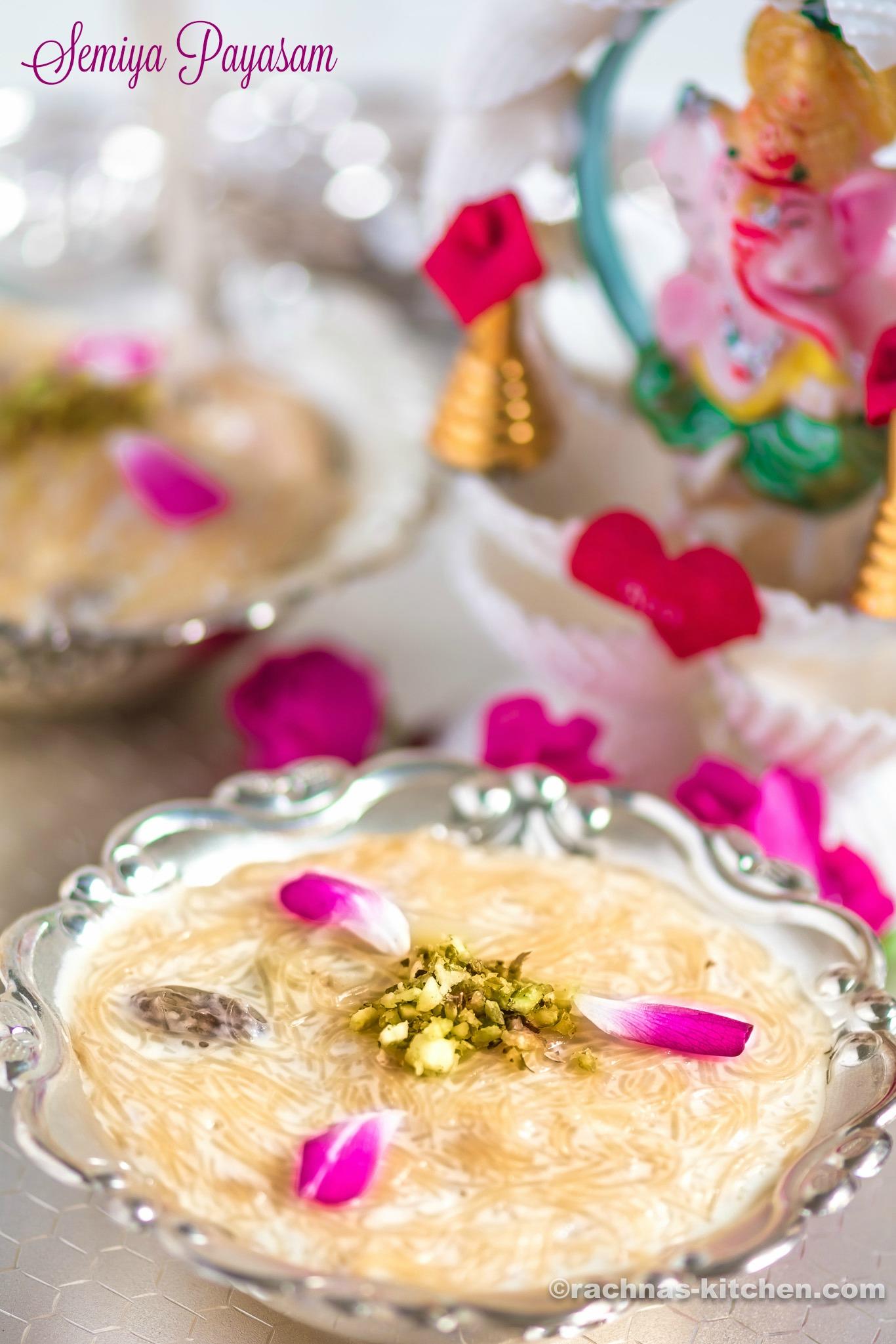 Bengali rasgulla recipe, How to make low calorie rasgulla at home
Rasgulla is a delicious delicacy of Orissa and it's famous all over the country. The soft, juicy and spongy textured cheese balls soaked in sugar syrup makes it different from any other Indian dessert recipes. In north India rasgulla are also known as Chenna rasgulla.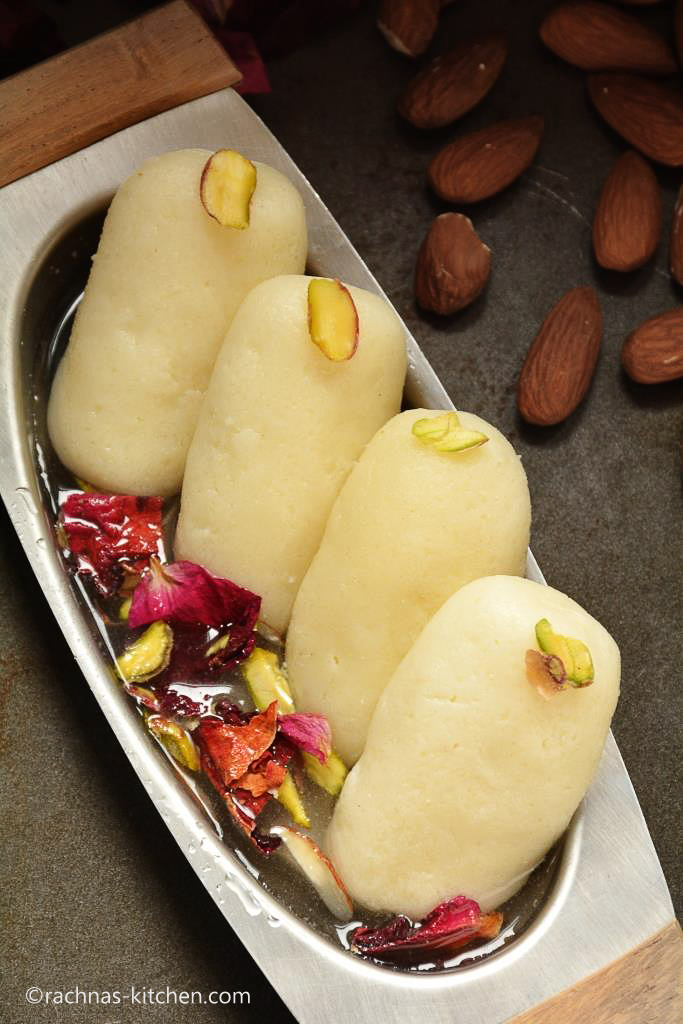 Foolproof besan ladoo with video 
Full proof Balushahi recipe with video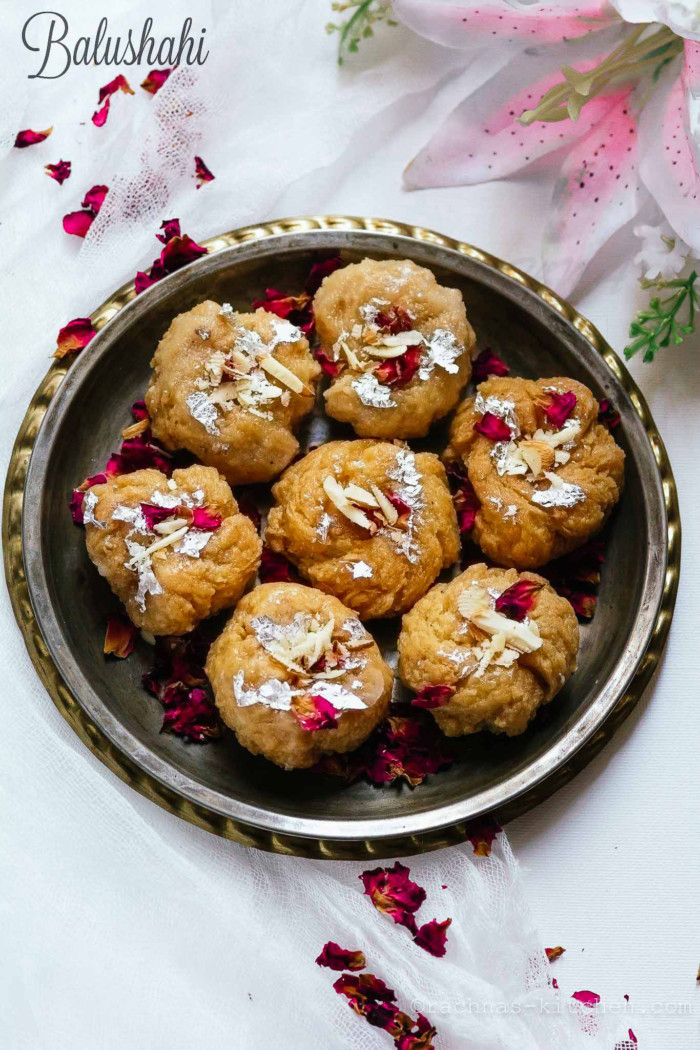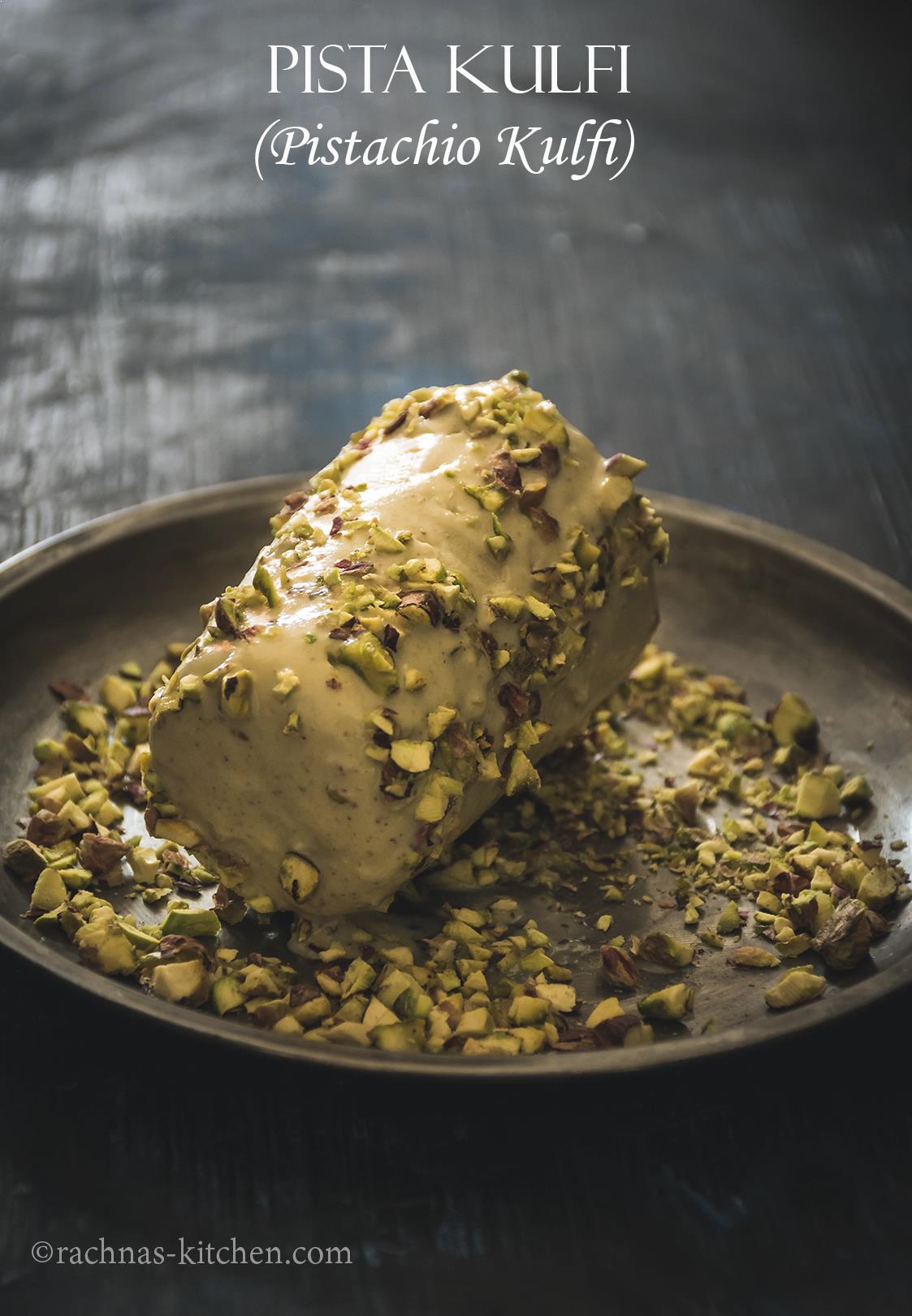 Mango Burfi Recipe, How to make mango burfi | Mango peda
Mango burfi is a super delicious treat for mango lovers. My version of mango burfi is smooth, rich and creamy which melts in your mouth.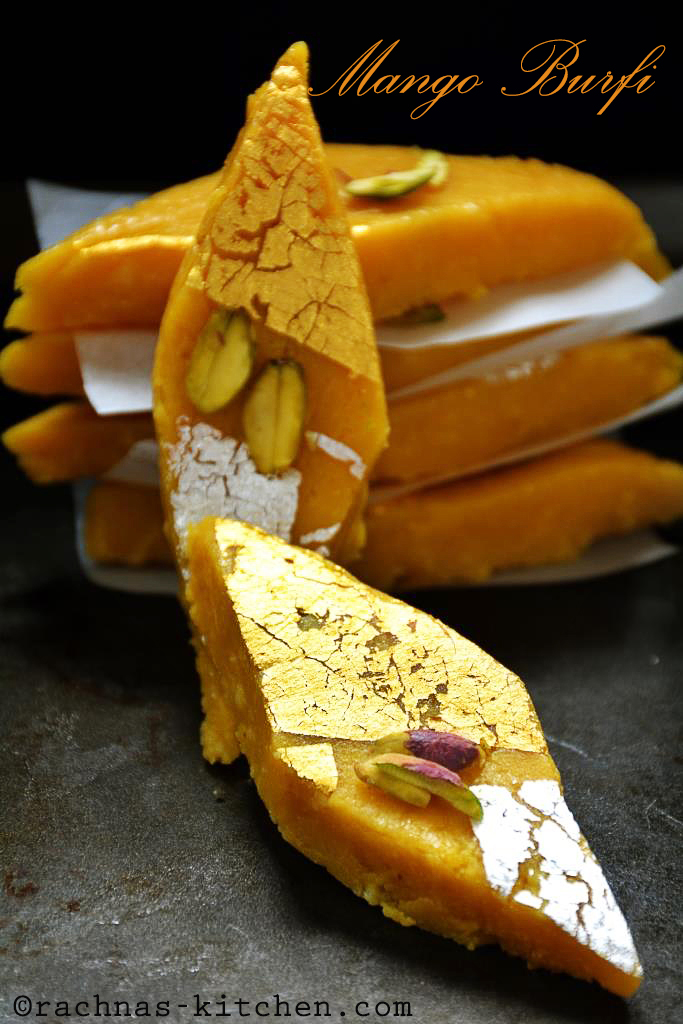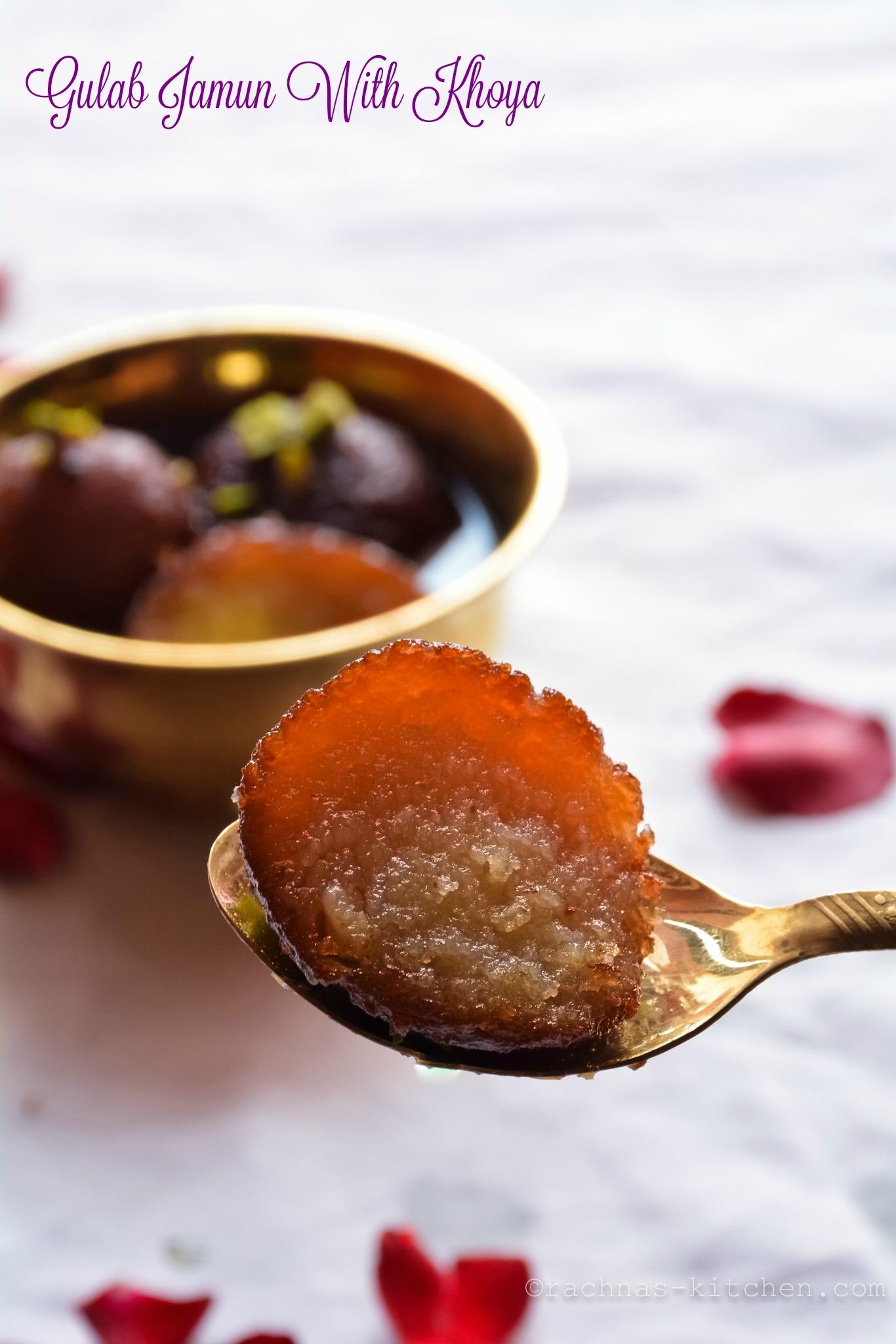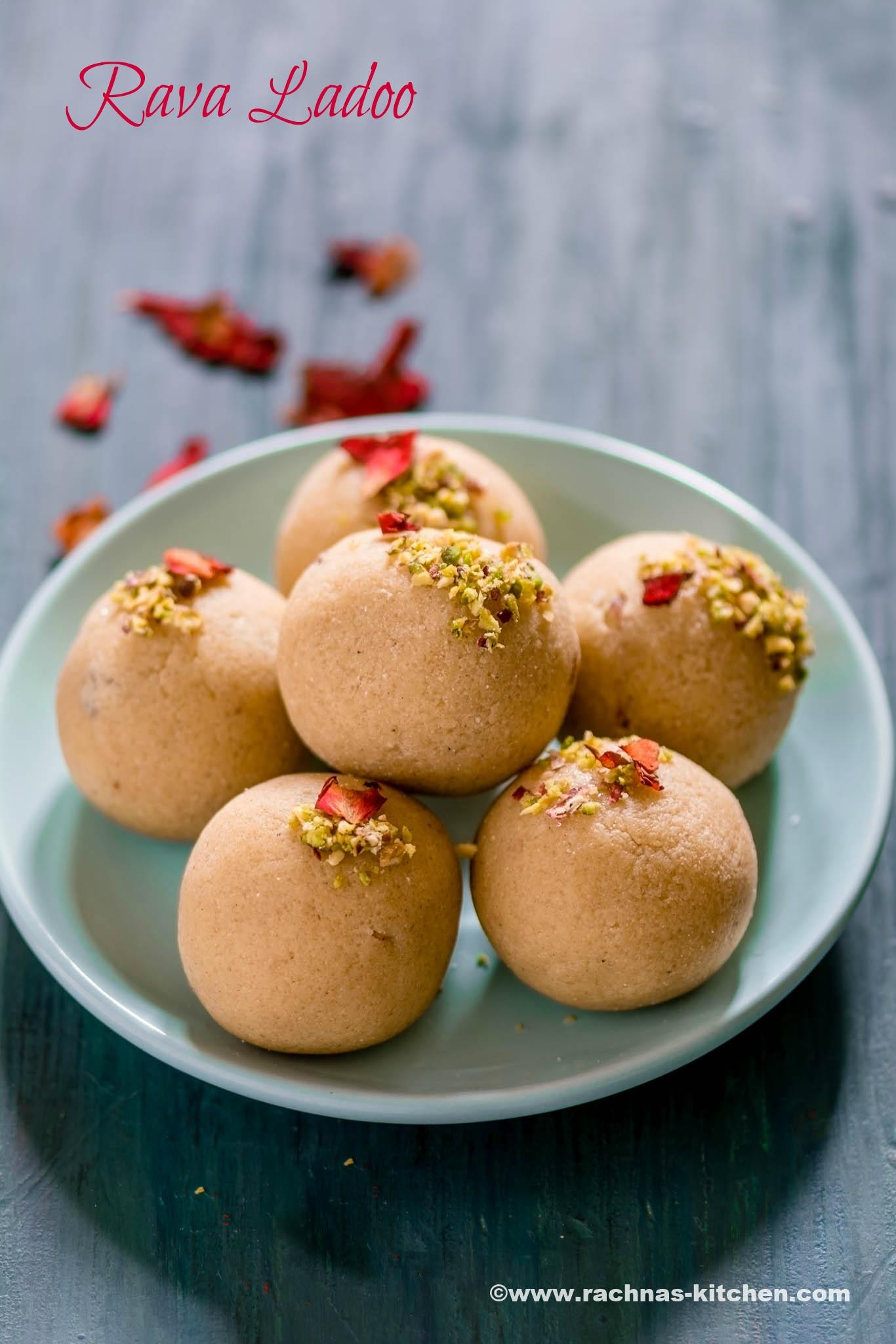 Pistachio or pista paan is a very interesting dessert. As it's name suggests, it comprises pista /pistachio and paan and a perfect combination of these two ingredients.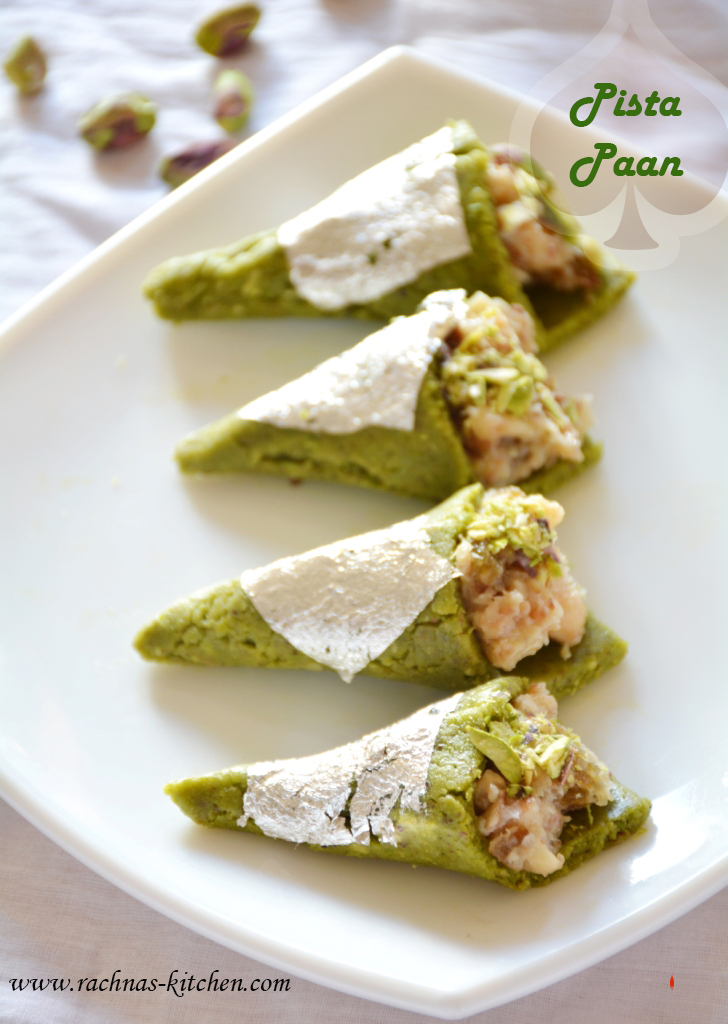 Besan ladoo recipe (market style)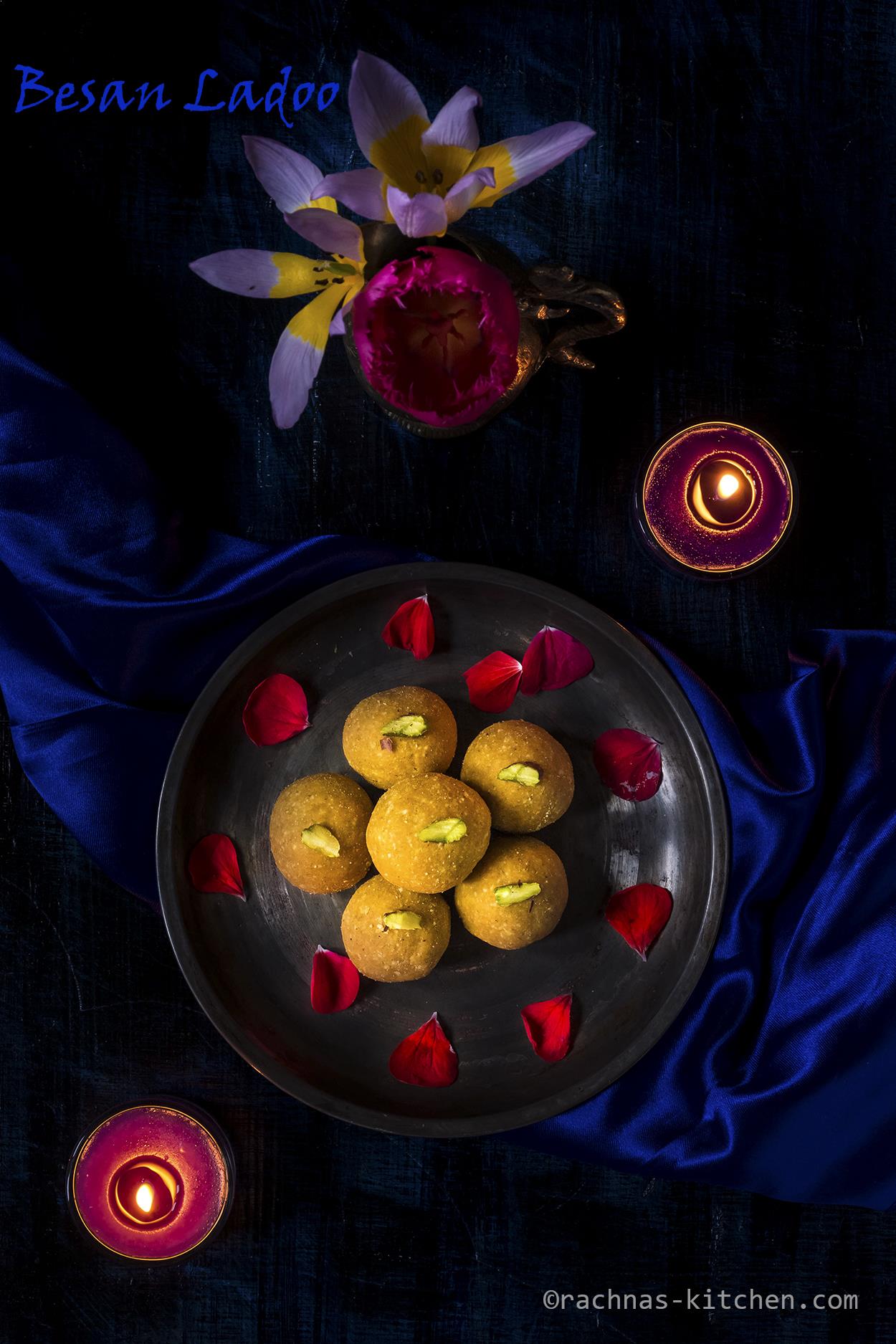 Chum Chum recipe is a famous traditional dessert recipe of east India (Bengal). It is an easy dessert made up of chena / paneer (coagulated milk), dipped in sugar syrup and served with different styles of toppings like coconut, rabdi and dry fruits.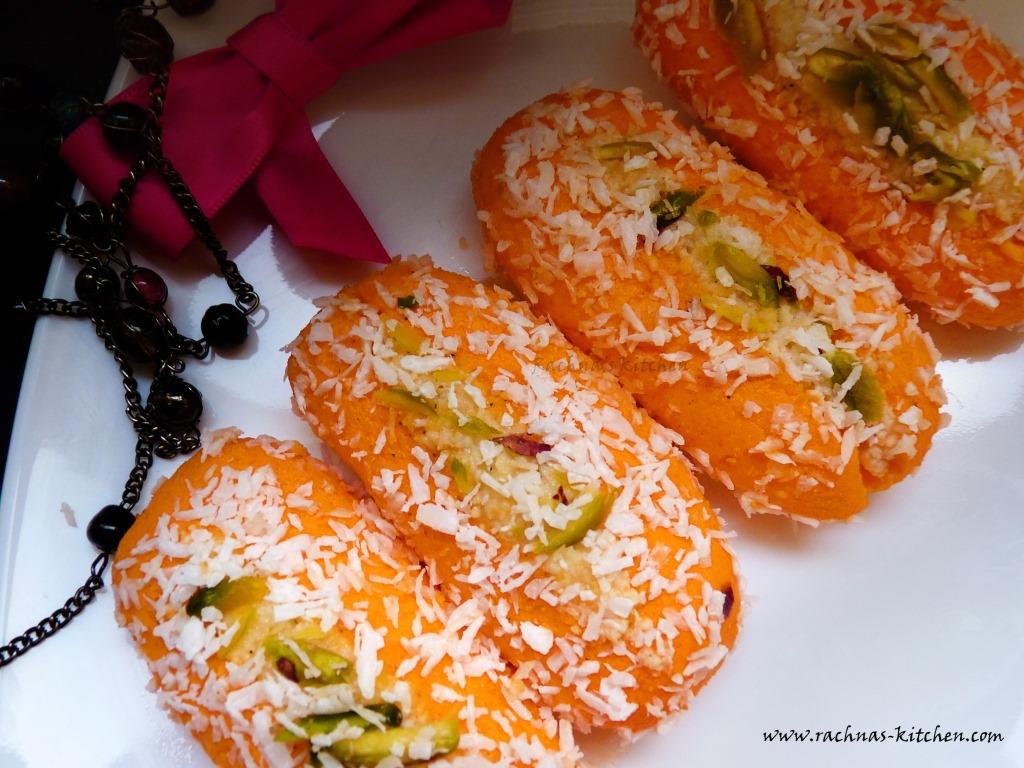 Mathura Ka Peda – Brown Milk Fudge Recipe
Peda is the delicacy of Mathura, a very popular and well known place of Uttar Pradesh State of India. These pedas are made up of khoya (dried evaporated milk), mixed together with sugar, cardamom and ghee. These pedas are different from malai peda or paneer peda in colour and flavour.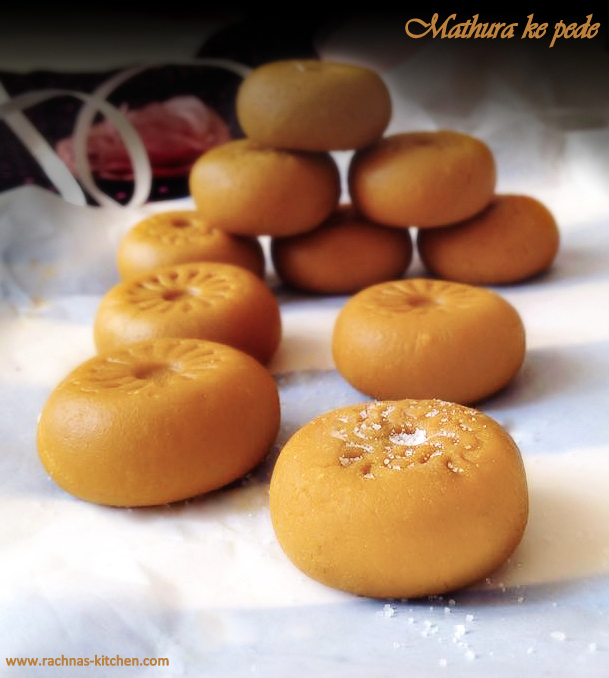 Gulab Jamun Recipe With Milk Powder| video recipe
Listed last but it is really top of all. Listening Gulab jamun, the first word comes to my mind is 'Yummy' and I think it's same for most of the people. These are sweet milk solid dumpling dipped in rose and cardamom scented sugar syrup. The soft balls and the sugar essence in each bite will certainly leave the tongue craving for more. I've tested this recipe several times and finally have the one for perfectly juicy, soft Gulab jamun to share with you all!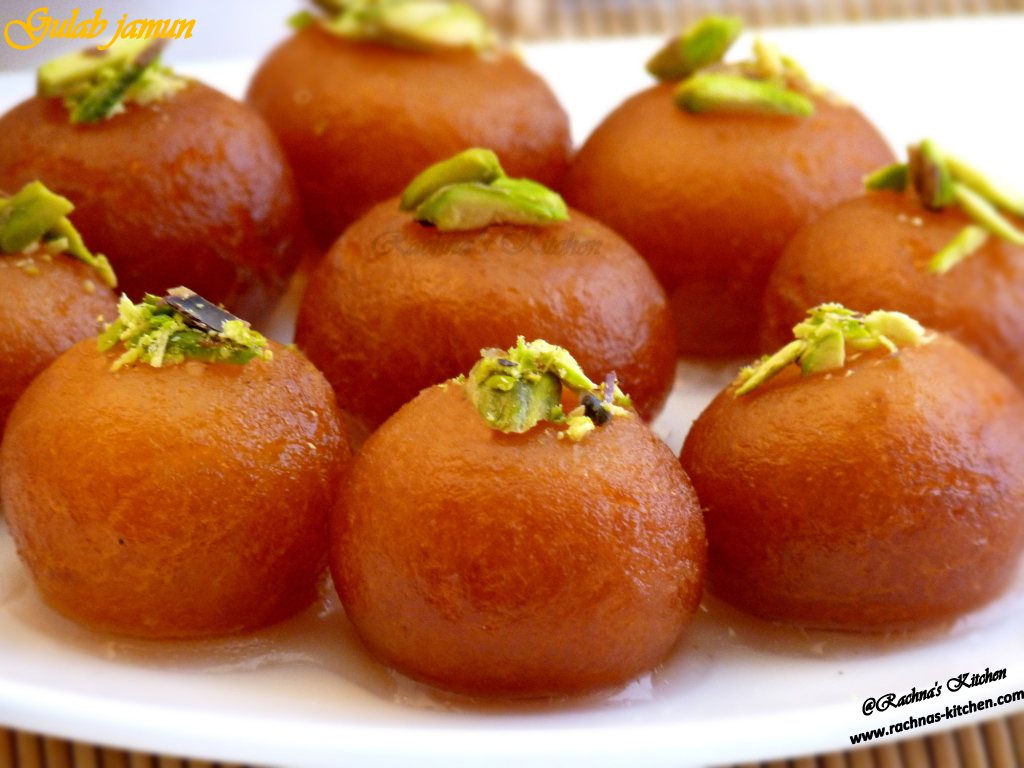 Apple Rabdi is simply awesome dessert which is healthy yet delicious. Traditionally rabdi  is made up by drying up milk in a wok by heating for several hours. It is very time taking procedure. To lessen the effort or I can say effortless, it can be made very easily with condensed milk and several other ingredients.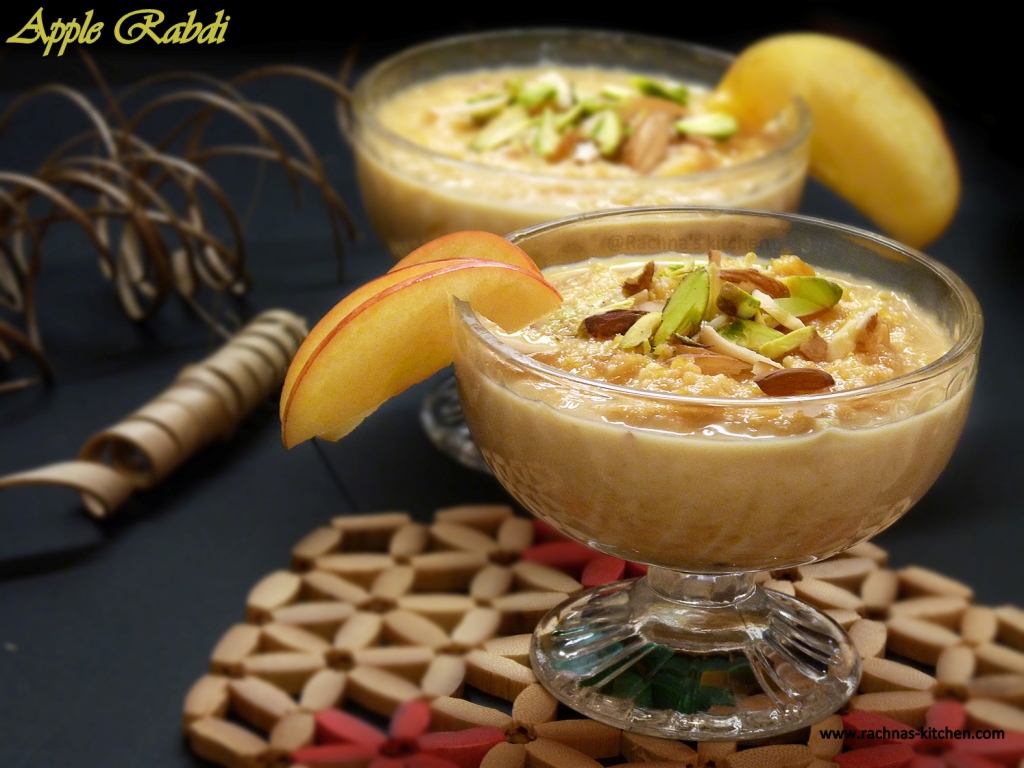 Kaju pista roll is a delicious cashew and pistachio fudge recipe. I have a sweet tooth and can't resist my cravings for sweets. I don't miss any chance to try Indian dessert recipes at home. This kaju pista roll is perfect for festivals like Holi and Diwali. These elongated cashew roll looks absolutely delicious.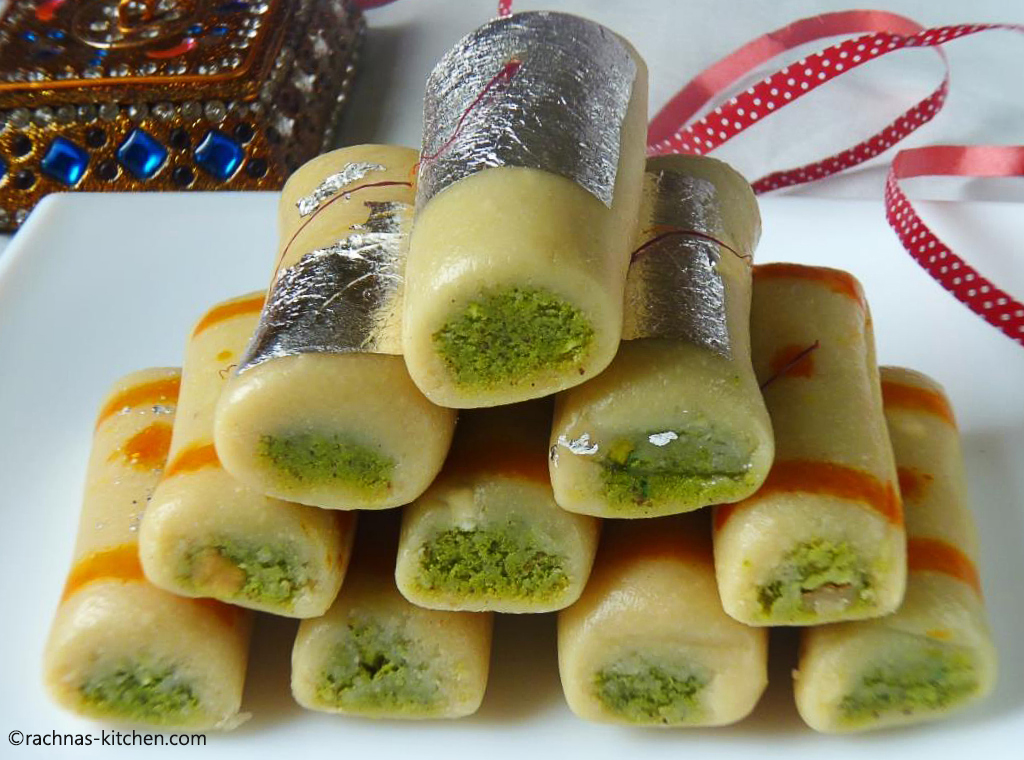 Shahi Tukda Recipe|Instant Version
Shahi tukda is one of the most richest desserts which can be easily prepared at home using bread. This is an instant version. I make this quick dessert often at my home as it requires very less time.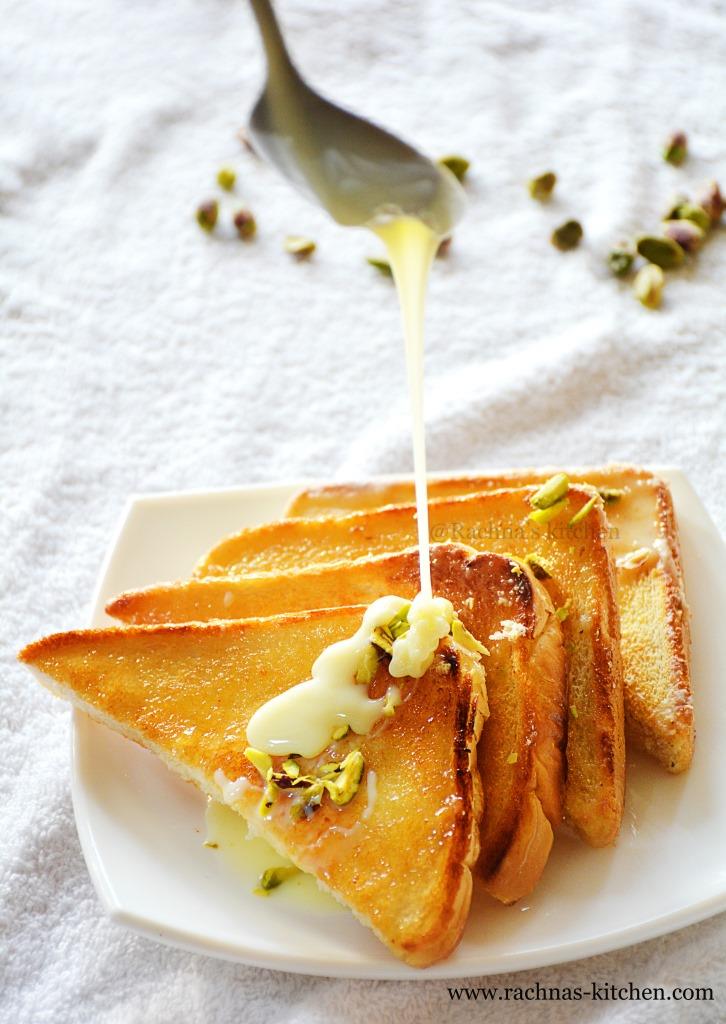 Kaju katli recipe, How to make kaju katli | Kaju barfi
Kaju katli is a popular Indian sweets recipe . It is a very delicious fudge prepared with sugar and cashews. This cashew fudge is very rich and requires very less ingredients. Kaju katli is also known as kaju barfi or kaju katari. This kaju katli is also vegan and gluten-free, just skip the silver leaf decoration. It is a no fail recipe.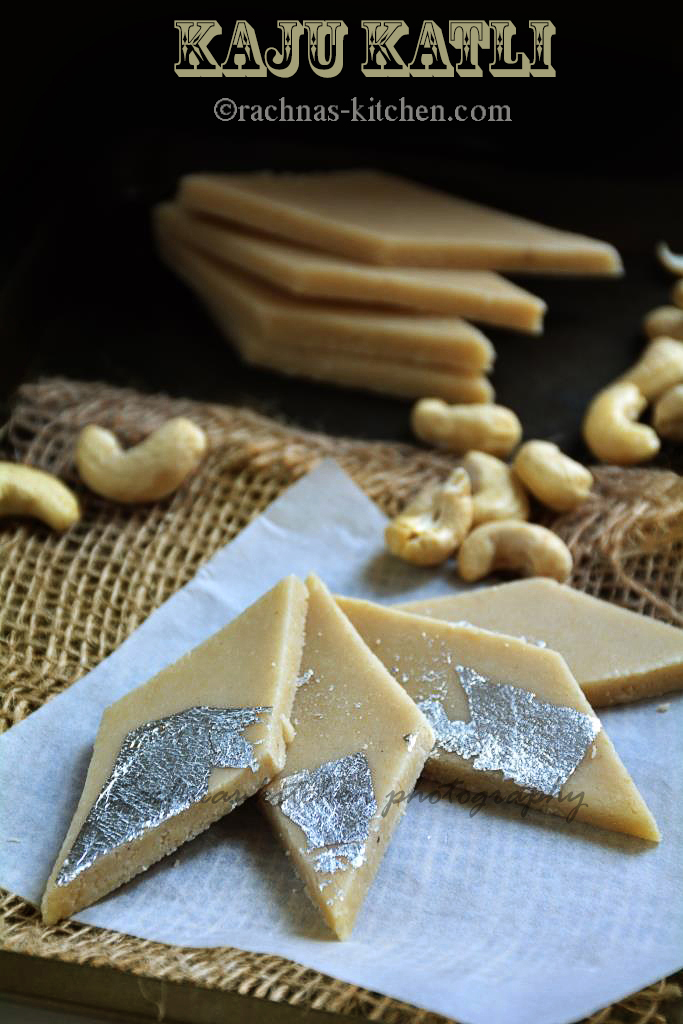 Coconut peda are simply delicious fudge recipe made from coconut and milk powder. I am very excited about this recipe because It was an experiment which came out successful.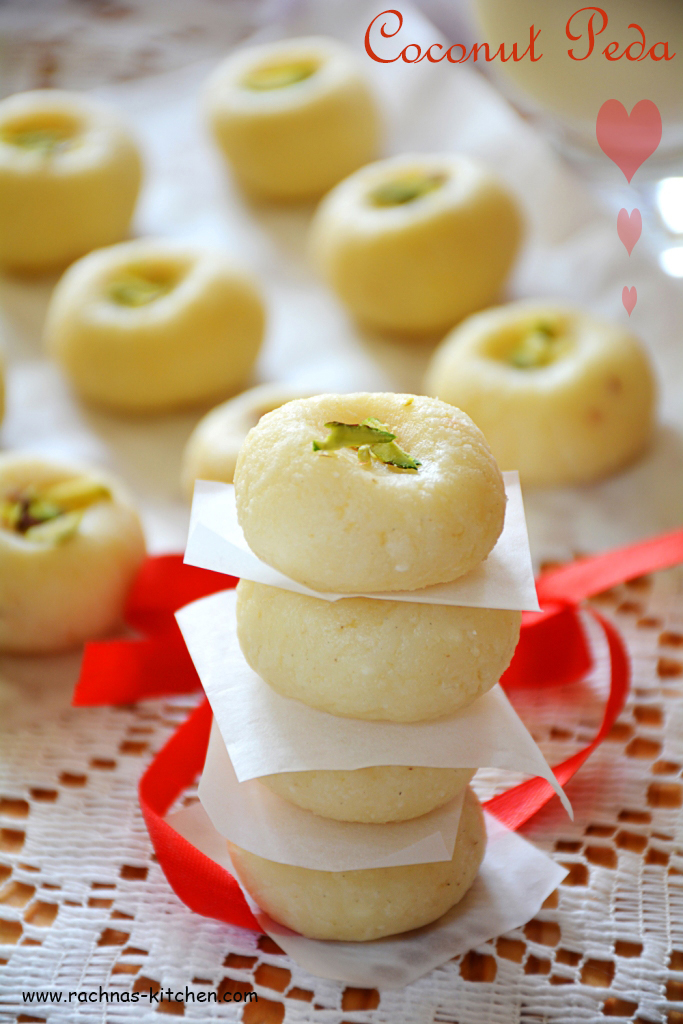 Rasgulla recipe is a delicacy of Bengal but originated in Orissa. It is one of the most famous Bengali sweets recipe. Listening word rasgulla could make your mouth watery. It is a delectable melt in mouth cheese ball dipped in sugar-water.

Rava Kesari Recipe | Semolina Pudding Recipe
Kesari bhath is an Indian dessert that is popular throughout the country originated from the Karnataka. I have made Rava kesari with little bit of variations.Traditionally it is made with lots of ghee and milk but to keep it at lower side of calories, I have reduced the quantity of ghee. I also replaced milk with mava.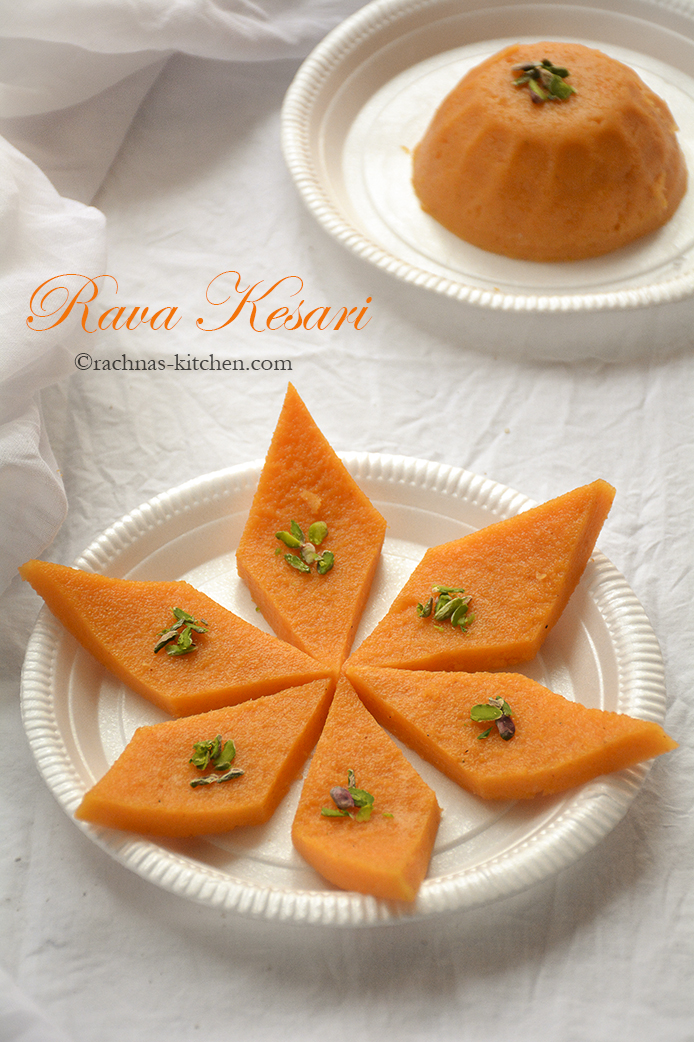 Kalakand Recipe In Microwave| Indian Milk Cake|Milk Burfi
Kalakand (milk burfi) is an Indian milk fudge also known as Indian milk cakes. This sweet is soft, tempting, healthy, tasty and one of my favourite dessert. If you are looking for a hassle free and shortcut version of Kalakand, this microwave recipe is perfect. This recipe was made using condensed milk which reduces its cooking time and also adds a nice creaminess to it.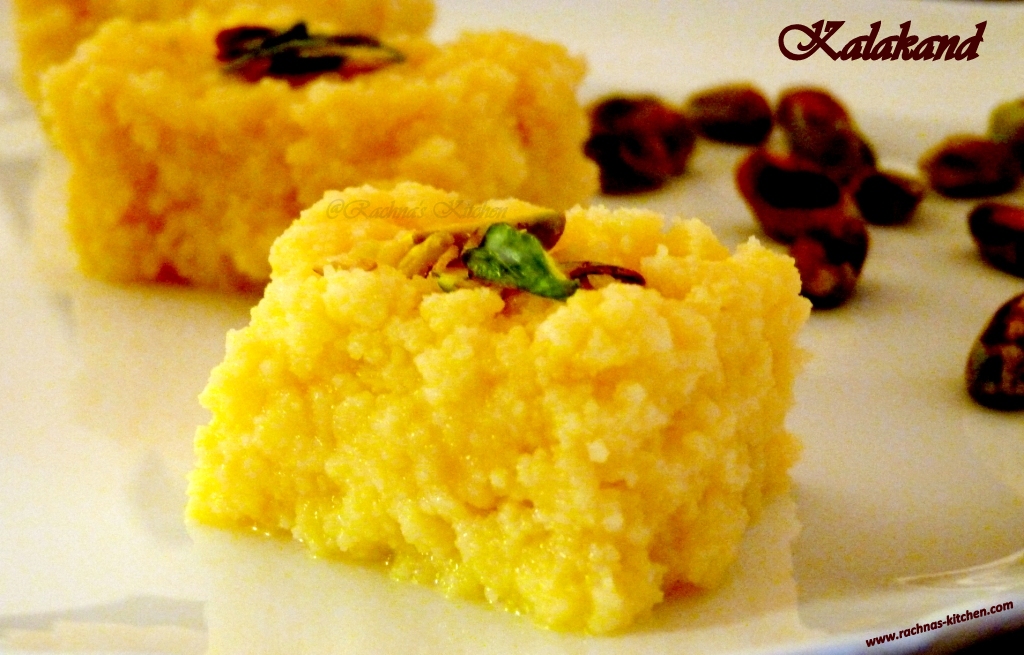 Easy Coconut Ladoo|Macaroon|Nariyal Ke Ladoo
Coconut Ladoo is a 'melt in mouth' dessert which kids would love. Since childhood, I liked to chew coconut in any form whether raw or dry. In India, Coconut is considered as auspicious fruit and desserts like 'Coconut Ladoo' are very commonly prepared on festive occasions like Ganesh Chaturthi,Diwali and Holi. Another reason to make it can be the small number of ingredients and short cooking time. The outcome is so delicious that when I made it, I got only one to taste.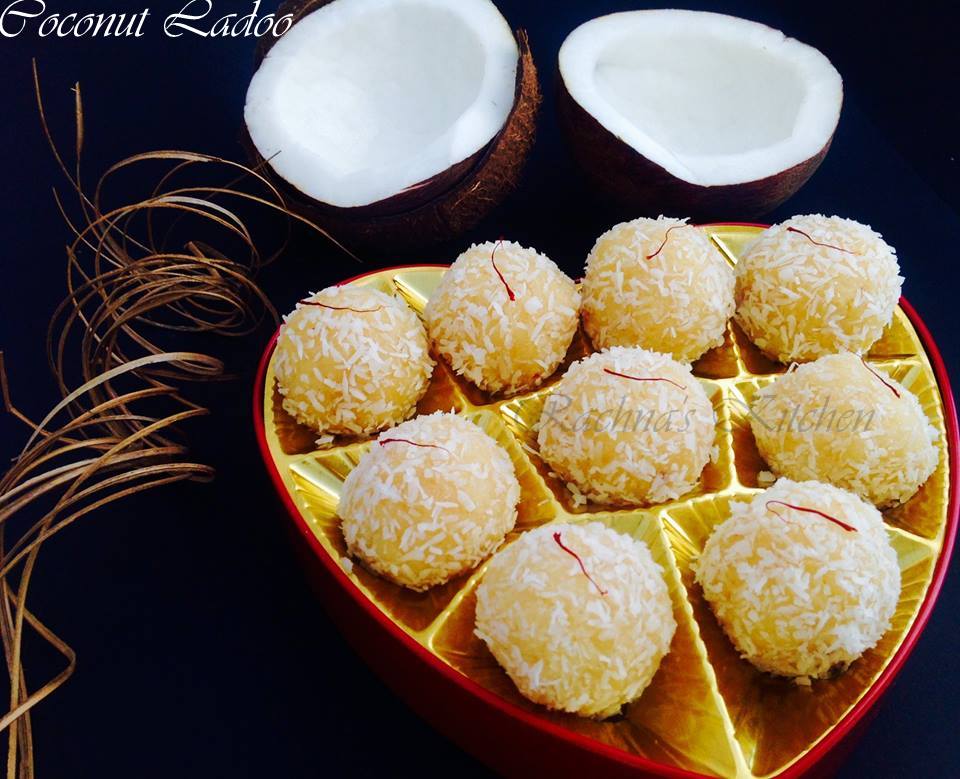 Carrot Laddu (Carrot Coconut Truffles)
Carrot laddu is a very healthy and delicious sweet dish. As you know most of Indian desserts contains a huge amount of calories so to give cut on calories at the same time satisfying your cravings for sweets, I evolved this carrot laddu recipe. It is my own version and believe me, once you try it you cannot resist from having more. I enjoyed it a lot and if you also have a sweet tooth like mine, give it a try.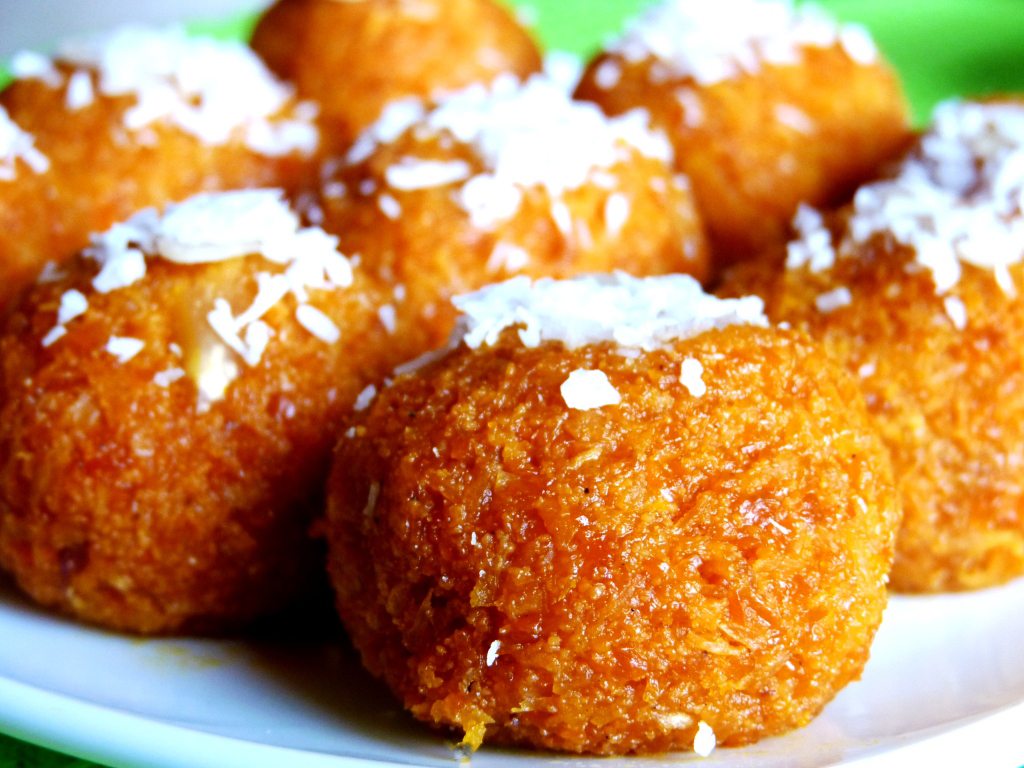 Kesar badam milk is a rejuvenating and flavourful drink which is served on various Indian occasions like weddings and festivals. Kesar badam milk is enriched in nutrients and very energetic. This is a very good recipe for kids as almonds are said to have properties to increase memory power. It is bit heavy on stomach and one glass of this drink may make you feel full so it can also help people who are dieting. You can replace the sugar with honey for healthier option during diet.